A year for the books: The Chronicle looks back on 2020
As journalists, it is our job to document history as it happens, and this year has been one for the books. With 2020 coming to an end, we are reflecting on its defining moments and events as covered by the Chronicle—our own living record of life during this time. 
Columbia's response to the pandemic: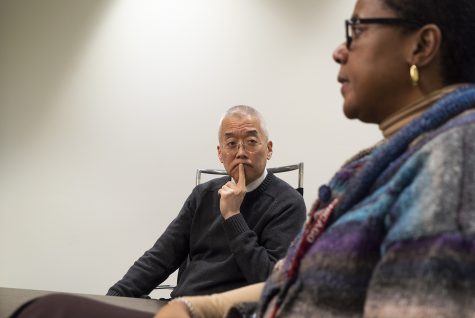 The COVID-19 pandemic has defined 2020 for what it is—a timeless loop of changes and uncertainty that redefined college life as we knew it. Since the initial closure of campus buildings in March, the cancellation of commencement and sending dorm residents home, Columbia has made adjustments and created protocols necessary to survive a historic pandemic. 
During the summer, college administrators grappled with how to move forward with class instruction, on-campus housing and the installation of new devices, including Ultraviolet Germicidal Irradiation (UVGI) units and updated HVAC systems, in order to comply with the Centers for Disease Control and Prevention guidelines. 
Due to pandemic-induced financial shortcomings, the college grappled with how to appease struggling students and parents, ultimately deciding to keep tuition the same as the semester prior rather than increasing costs by 2% as had been previously planned.
In addition to adapting to a combination of remote, hybrid and some in-person classes, the college used a pass/fail grading system during the spring semester for students to utilize as a way to ease some of their academic burden. 
How creatives have adapted to a virtual world: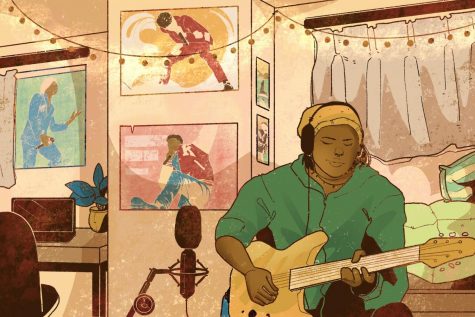 Following nationwide changes due to the pandemic, both Columbia and the community of creatives at large were forced to acclimate to the closures and changes. In April and May the Chronicle wrote about how students and faculty persevered with ebullience, holding dance classes over Zoom, shipping sewing machines to those working on fashion projects, creating virtual theatre performances, recording music ensembles remotely and taking photo courses without facilities or physical resources. 
Manifest, the college's cherished end-of-semester tradition, and commencement were both transferred online in a schoolwide livestream. Instead of parents and grandparents proudly watching graduates complete their college education in The Auditorium Theatre, they huddled around computer screens. For some, it was their first introduction to something called Zoom. The Dance Center, along with other spaces such as the library and photo and audio studios, all found other ways to remain useful resources for students in a remote setting. 
Chicago-based drag queens turned their bedrooms into sets for elaborately-lit music videos, and musicians began holding virtual concerts while stand-up comedians also performed for faces on screens. In the midst of quarantine, millennials and Gen-Z youth coped with their stress using memes and Animal Crossing as outlets. 
While the transition was not easy, artists used their ingenuity and talents to find ways to continue pursuing their passions. 
When everything stood still: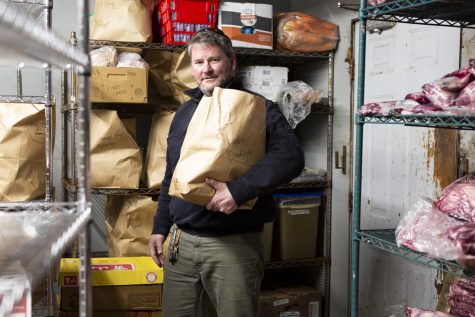 Normal life for everyone took a major blow in 2020. During the week of March 15, more than 3 million people filed for unemployment benefits, causing many to worry about a COVID-19 related recession. Small businesses and restaurants struggled to stay afloat, while food pantries, grocery stores and animal shelters came up with innovative ways to maintain safety in providing essential services. 
Many tenants—including Columbia students—found it hard to pay rent due to stay-at-home orders and a lack of work, in spite of Chicago's COVID-19 Housing Assistance Grant Program and Gov. J.B. Pritzker's executive order banning evictions through June. 
The "Coronavirus Aid, Relief, and Economic Security Act" was used to assist higher education institutions and students, and some small businesses were able to take advantage of government loans to avoid shutting down. 
Not only were millions confronted by job insecurity, but hospitals across the country became overcrowded as COVID-19 cases increased, putting healthcare workers and their families at risk. Nursing homes in particular became hot spots for the spread of the virus. The pandemic forced some students to take care of younger siblings, while parents worked. And some students worried about the health of parents who worked in the medical profession or had other essential professions.
As of publication, there have been 14 million positive cases of COVID-19 in the U.S. and 274,000 COVID-19 related deaths. 
People—including the entire Columbia community of students, faculty and staff—had to make difficult decisions about when and how to see loved ones, navigating quarantining, testing, social distancing and mask wearing.
Chicagoans take to the streets to protest injustice: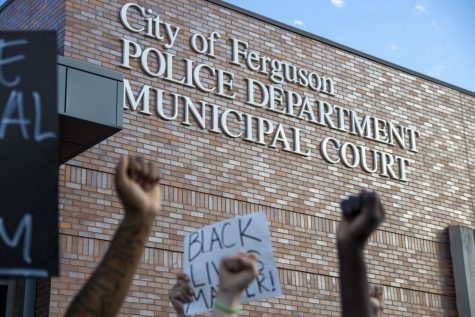 After the killing of George Floyd in May by police, the nation found itself reckoning with systemic racism, calls to defund the police and spurts of activism. Chicago and Columbia's campus in particular saw months of protests and demonstrations, including ones demanding justice for other Black lives lost to police brutality such as Breonna Taylor. President and CEO Kwang-Wu Kim directly addressed the unrest, noting the importance of coming together as a community at Columbia and supporting one another. 
Like many in the U.S., Columbia students felt the exhaustion, anxiety and hurt that came with the roll out of these protests, some peaceful and others not. Although each experience varied, students were often quick and eager to address major issues important to them and their communities. 
Although in the works for a few years, the college also announced new anti-racist initiatives in order to "guide and challenge the Columbia community on the pathway to becoming an anti-racist institution." These are initiatives the college will continue to develop and move forward with in the upcoming year. 
Ransomware attack and cybersecurity issues: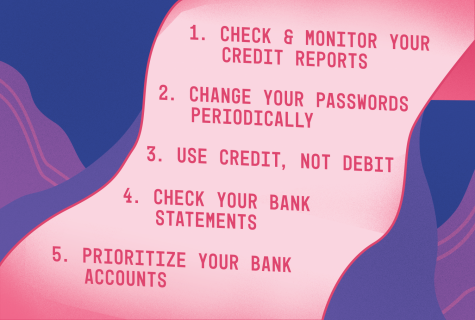 In moving most classes and some campus work to a remote environment, the college became the victim of a ransomware attack in June, causing some of Columbia's online platforms to be compromised. Concern among some faculty and staff members ensued because there was no clear communication as to what data was initially compromised. Experts noted the college should have shared information sooner.  
Following the attack, the college partnered with the cybersecurity firm CrowdStrike to monitor all systems, including "alerting, blocking, and containment capabilities against malicious behavior." It also rolled out the use of Duo security, a two-factor authentication and endpoint security platform, for college employees.
Despite efforts to protect personal information and adapt to remote settings, employees of the college have had to download another piece of software—GlobalProtect, a web browser based virtual private network service that runs on a device to protect sensitive networks—in order to log work hours and access other essential employee information.
The tense presidential election:
In addition to the stressors of the pandemic and civil unrest, the U.S. presidential election was one of great anticipation. 
The months leading up to Election Day were packed with stories about the security of mail-in voting, presidential and vice presidential debates attracting historic television audiences, creative voting initiatives, first-hand stories from voters and students going the distance to cast their ballots. 
Results of the election were drawn out over four days, until Democratic nominee Joe Biden was declared as the 46th U.S. president, and Kamala Harris as the first Black, South Asian and female vice president. In Chicago, celebrations ensued in various neighborhoods across the city, and Columbia faculty and students shared their thoughts about the results. 
Columbia students and alums find success:
Despite the chaos and strife of this year, one that represents loss and hardships for so many, Chronicle writers have found Columbia students and alumni managing to make the most of the uncertainty. 
Current Columbia students have proved to be as tenacious as ever, with junior acting major Myah Seay launching her own makeup brand over the summer, students in the "Retail Competition" course making it to the semifinals of the National Retail Federation Foundation Student Challenge, as well as Echo and Chronicle staff members earning national recognition and awards for their hard work. 
From Andrea Salcedo, a Columbia and Chronicle alum who recently scored a job at the Washington Post, to WGN's newest anchor Ray Cortopassi, to Christian Cook, who wrote her first novel, to the filmmaker database Black In Film created by Ramone Hulet, Columbia graduates have also kept busy during the pandemic. Urwa Zubair, a 2019 alum, recently applied for and received an O-1 visa to stay in the U.S. and continue making films. 
This year has not been easy, but it has been one of learning and growth. Like everyone else during this time, the Chronicle has rolled with the punches, finding new ways to report on and deliver stories. Though the paper suspended its print edition, it continued biweekly e-editions including the graphics, design and overall creativity our readers have come to expect.
Instead of being huddled together around screens late on Friday nights in the office, reporters and editors have been perched over laptops, navigating InDesign and Slack from home. At a time when connection and community is more important than ever, the Chronicle will continue to adapt and serve as a key source of information. In a few weeks, we'll be back at it again. Hopefully in 2021 there will be more stories of uplift and rejuvenation, and the year will be that shot in the arm that we all deserve and need.