Protesters take to Chicago streets after disappointing news in Breonna Taylor case
September 24, 2020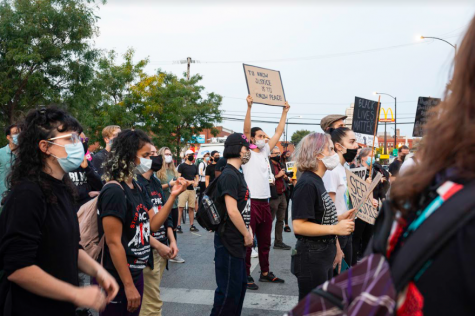 Amid a sea of signs, names written in fake blood, solemn moments of silence and raucous chanting, the name of Breonna Taylor hung heavy in the air Wednesday night.
Hundreds gathered at different locations across the city—including Chicago Police Department headquarters at 35th Street and Michigan Avenue and Millennium Park near Columbia's campus—to protest the decision not to charge the officers involved in the killing of Breonna Taylor with murder.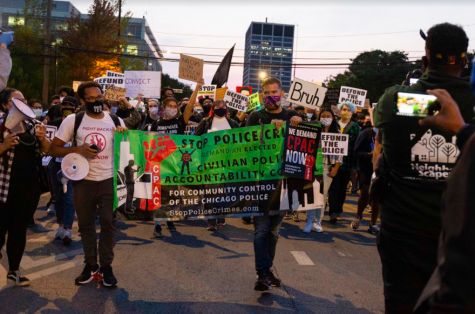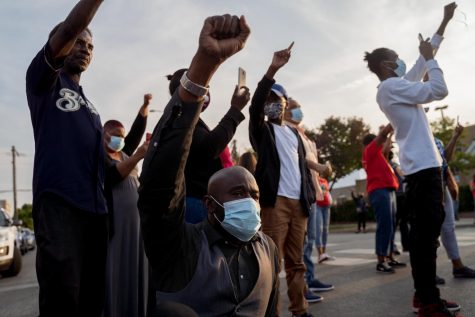 On Wednesday, Sept. 23, a Kentucky grand jury officially charged former police officer Brett Hankison with wanton endangerment for the shots he fired outside of Taylor's apartment March 13, according to the Associated Press. The grand jury did not charge Jonathan Mattingly and Myles Cosgrove, the other two officers involved in the shooting.
The FBI is still investigating potential violations of federal law in the case.
Taylor was shot and killed by Louisville, Kentucky, police officers during the execution of a warrant as part of a drug investigation on March 13, and in the following months, people from around the country came together calling for the arrests of the officers responsible for her death.
Her name has since been shared in documentaries, on magazine covers and through thousands of social media accounts and has come to represent the injustices of police brutality toward Black women in particular.
Mia Robinson, a freshman social media and digital strategy major, said she and 15 other Columbia students joined the Justice For Breonna Taylor protest on 35th Street and Michigan Avenue Wednesday night to march in solidarity with those in Louisville, Kentucky.
"We see how wrong it is," Robinson said. "We are the future of our generation. We have to start standing up for the things that the people before us did not stand up for."
A Wednesday, Sept. 23 email to students from the Office of Student Affairs recommended those experiencing anxiety or other feelings due to recent events to reach out to the offices of Student Relations and Counseling Services for in-person appointments or telephone consultations.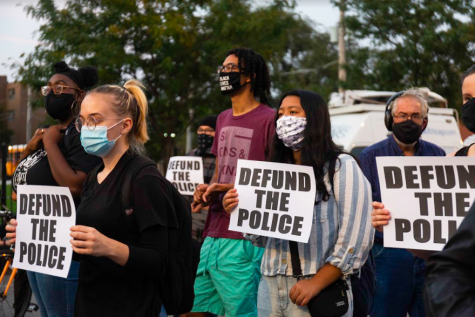 On Sept. 22, the day before the case was settled, Louisville Mayor Greg Fischer declared a state of emergency "due to the potential of civil unrest," according to reporting from NBC.
Gov. J.B. Pritzker and Mayor Lori Lightfoot addressed the grand jury's decision in a press conference Wednesday.
Lightfoot urged Chicagoans to peacefully protest and partake in a citywide moment of silence in honor of Taylor at 7 p.m. Wednesday, Sept. 23, and to share their reflections on social media with the hashtag #SAYHERNAME.
Pritzker said Illinois stands with the people of Louisville and that he is working with local leaders to ensure citizens are protected and able to exercise their right to peacefully protest.
However, Pritzker said he is prepared to use the National Guard if protests turn violent.
"Our hope, our prayer and what we urge is for peace," Lightfoot said.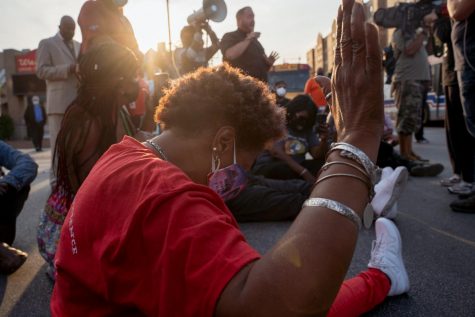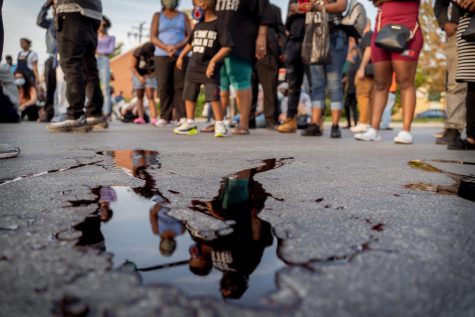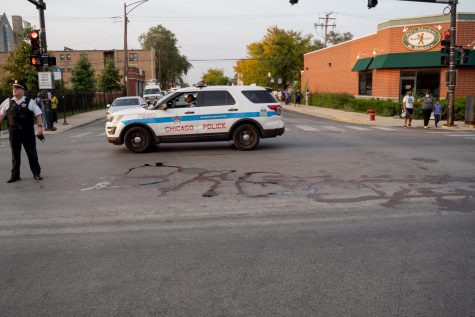 A collegewide email sent on Wednesday, Sept. 23 stated Columbia's Campus Safety and Security team would actively monitor "the situation on and around campus to help protect members of our community and facilities if events warrant."
Protesters sang and chanted "No Justice, No Peace" and "Say Her Name" as they marched through the city, with some in the South Loop stopping to form a circle at the intersection of East Madison and North State streets.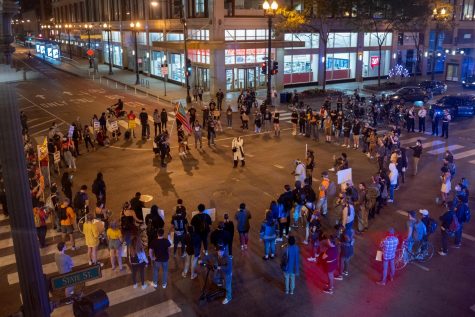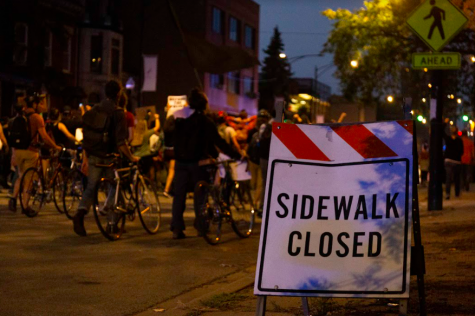 Carlos Nelson, CEO of the Greater Auburn Gresham Development Corporation, said reciting the names of Black lives lost due to police violence during protests makes them feel isolated, even though "it has been going on for generations."
"There are an unknown number of Black people that have been persecuted and killed at the hands of either white police officers or white civilians," said Nelson, who attended a protest near the intersection of Racine Avenue and 79th Street in the Auburn Gresham community.
Tiffany Frank, volunteer at Purpose Over Pain, an organization that supports parents who have lost their children to gun violence, also attended the Auburn Gresham protest. Frank said she was angry to hear about the grand jury's decision but not surprised.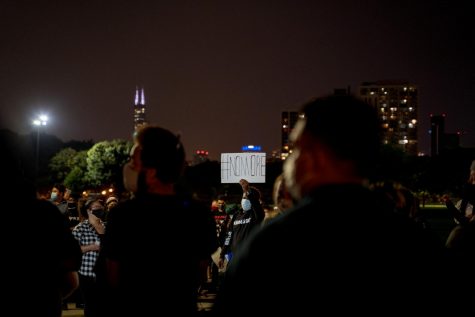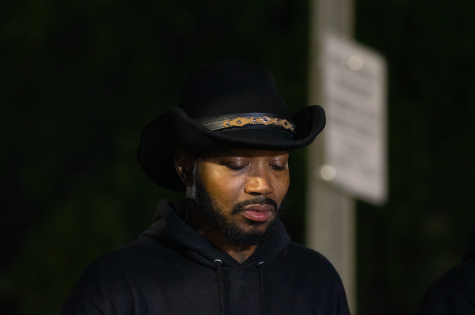 Frank said she is protesting for police killing Black people as well as crime happening within Black communities.
"Some people say Black people are [also] killing Black people, but crime is crime," Frank said. "I don't think that should be an excuse for police getting away with killing Black people."
Rev. Michael Pfleger, the senior pastor at Faith Community of Saint Sabina church who organized the Auburn Gresham protest, called for consistent non-violent disruption in Chicago, and the country, until members of the justice system understand people are "not going to take the justification of murder of Black and Brown lives."
"What happens when you turn the volume all the way up [is] you get feedback " Pfleger said. "And we're going to give them some feedback."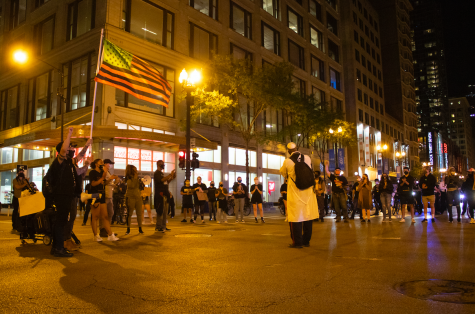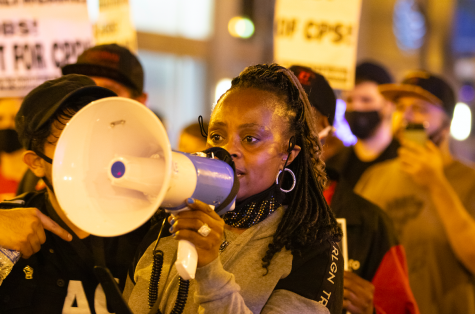 The Sept. 23 collegewide email said Columbia supports "expressions of rejection of injustice" and advises those on campus to be aware of activities happening in the city and to take proper precautions.
"It is your absolute right as a citizen to participate in any protest to make your opinion known," the email said. "Should you decide to participate in the peaceful protests … we want to remind you to keep yourself safe by being aware of your surroundings and avoiding violence [and] vandalism."