Breaking: Commencement canceled; Manifest may go virtual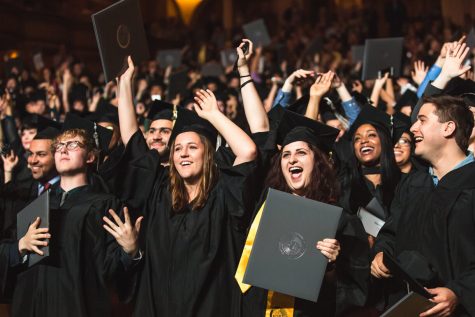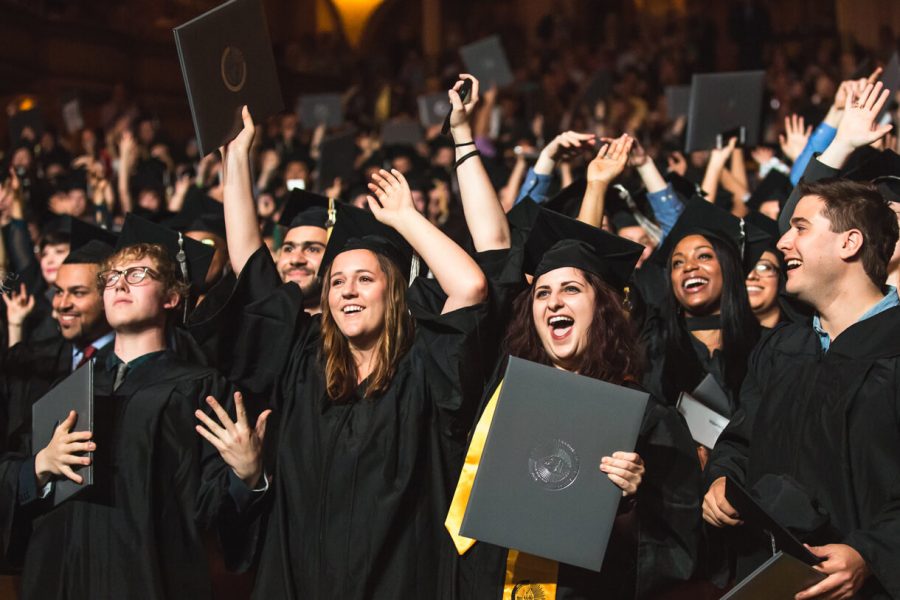 Columbia's commencement ceremony has become the latest in a long line of event cancellations caused by the coronavirus epidemic, President and CEO Kwang-Wu Kim announced.
"Please believe me when I tell you that this decision was an extremely difficult one; I am aware that all of you—and especially the parents among you—have been waiting for this moment for a very long time," Kim said referring to commencement in a Monday, March 23 collegewide email. "Having to cancel the most joyous celebration of our academic year is further proof of just how much this pandemic is taking away from us."
Kim reiterated in the email that the college "will go the extra mile" to ensure seniors graduate on time.
According to the college's 2019–2020 Spring Commencement Guide, the $175 graduation fee—which covers the cost of degree audit processing, cap and gown, diploma cover, diploma and the ceremony, "whether you attend or not"—is non-refundable. Kim did not state whether or not this fee would be refunded under these new circumstances.
Simona Costanzi, a senior advertising art direction major, was disheartened to hear about the cancellation.
"I didn't expect my last semester to be like this," she said. "I expected to stay at Columbia, go through my internship … and hopefully have a graduation ceremony. My heart goes out to the class of 2020."
In the email, Kim said, "We anticipate the development of a virtual Manifest," Columbia's annual urban arts festival held at the end of the semester featuring work from seniors.
Kim said the student creative team responsible for planning Manifest has begun working to move the festival online, alongside faculty who are revamping certain courses to adhere to the online platform.
Additionally, Kim said all classes are on-track to resume online beginning April 6 throughout the remainder of the semester. Students will receive instructions from their professors via Canvas this week on how individual courses will move forward.
"Regardless of how a course is delivered, faculty are working to ensure that it will help you to master key learning outcomes, providing the necessary foundation for you to move forward in your studies or your practice. In other words, your course will be complete," Kim said in the email. "Where hands-on project work is not possible remotely, after you complete your formal course requirements remotely in the spring, we will provide opportunities for students to come together for additional hands-on skills development once the community can reassemble."
In a separate note and video address embedded in the email, Senior Vice President and Provost Marcella David said there is "still work to be done" to be sure some courses can fully continue but reiterated that all key learning outcomes can be completed online.
The written message also included links to targeted messages from all of the school's chairs, Senior Associate Provost for Academic Affairs Nathan Bakkum, Associate Provost for Academic Services Brian Marth and Registrar Keri Walters, who announced the withdrawal deadline would be extended to April 17 and also included other revised deadlines.
"For many of us, proceeding without direct human contact can feel antithetical to the creative process," Kim said in his email. "That said, for every limit that these current circumstances may place on the teaching and learning experience, they may also open opportunities for you, working with your faculty, to build new forms of creative community through remote collaboration."
Additional reporting by Mari Devereaux.
Check back for more updates.