Coronavirus closures put strain on local restaurants, food service workers, delivery drivers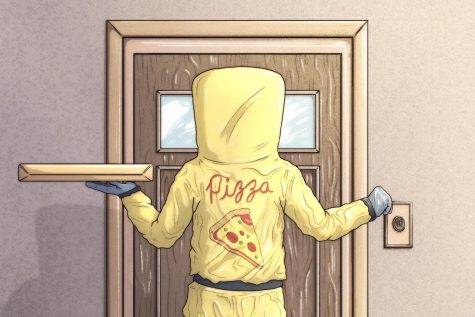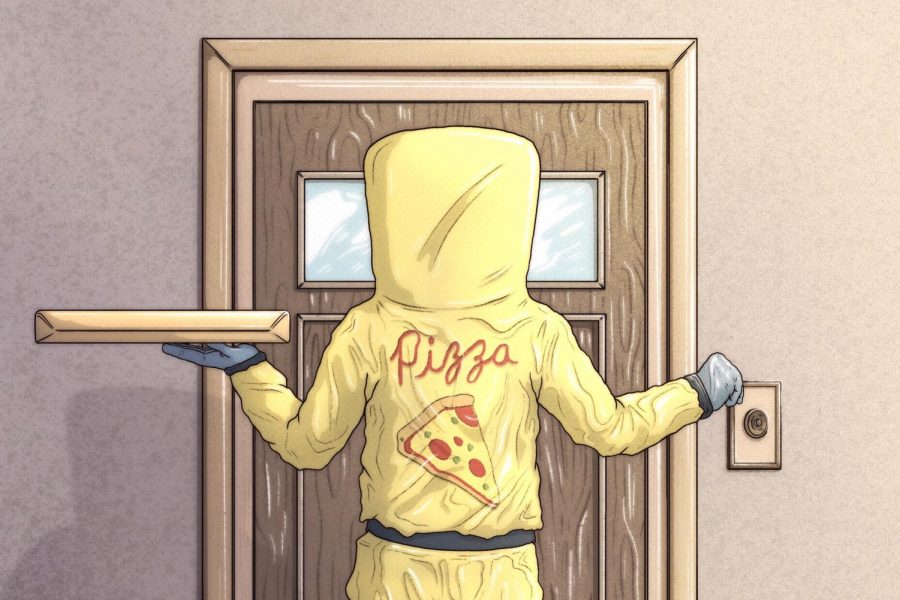 College campuses across Chicago have closed due to coronavirus, leaving the South Loop—and its restaurants—largely empty.
Devil Dawgs, a Columbia student favorite, was hurt by this loss of clientele. That worsened when Illinois instituted a statewide ban of dine-in areas of restaurants. The closure, announced by Gov. J.B. Pritzker, began Monday, March 16 at 9 p.m. and is scheduled to last through March 30, allowing restaurants to remain open for takeout and delivery only.
Dena Bachenheimer, Devil Dawgs' managing director who oversees all Chicago locations, said while she agrees with the closures as a method to stop the spread of the coronavirus, also known as COVID-19, the actions have also brought a slew of complications.
"It's been a really tough couple days," Bachenheimer said. "I have had to let people go. I have had to cut hours. We have had to tighten everything up, and perhaps we might run out of food, because how are we going to pay our bills [that are] coming up?"
Similarly, the Yolk breakfast chain, which operates a restaurant at 1120 S. Michigan, has had to lay off more than 400 employees from 16 locations across Illinois, Indiana, Texas and Florida in the last week, said Gianluca Pesce, director of marketing and communications at Yolk.
Pesce said 10% of Yolk's online sales will be pooled into an employee support fund, which will be used to help its employees who are out of a job due to loss of revenue.
For now, Pesce said Yolk's South Loop location is continuing to do takeout and delivery through services such as Grubhub, DoorDash and UberEats.
Bachenheimer said Devil Dawgs will also be using these third-party delivery services.
Grubhub did not immediately respond to a request for an interview and UberEats referred the Chronicle to past press releases.
Grubhub released a statement Friday, March 13 announcing a suspension of up to $100 million in commission fees that restaurants are normally required to pay delivery businesses to take orders and provide deliveries. This initiative is intended to provide financial relief for independent restaurants.
In a Monday, March 16 press release, UberEats said the company will offer incentives such as free delivery to increase traffic to local restaurants in the U.S. and Canada.
Although delivery could keep people in their homes, it may not be safer for drivers, said Emerson Cole, a junior cinema and television arts major.
Cole was a delivery driver for Doordash over the summer in Connecticut and had planned to transition into the Chicago market this year. On an average day of delivery, he would come into contact with 100 people or more, including customers, cashiers and other drivers.
Cole said he is in favor of the decision to close restaurants' dine-in areas and move toward delivery by companies like Doordash. But, he said, it may be safer for drivers to close these services and have restaurants handle deliveries themselves.
"If you are making food just for delivery, you could have one of your employees who's already working drive out and give out the food," Cole said.
However, there are not many employees remaining in restaurants nationwide, said Elaine Brown, a freshman acting major. She had been a hostess and busser for more than a year at Ember's, a fine dining restaurant in Cincinnati, her hometown. But when she returned home in response to Columbia's campus closure, she said she was surprised she didn't have a job.
"It is a little bit frustrating to see such a whirlwind turn of events like this," Brown said.
Brown said workers from all areas—bartenders, servers and kitchen staff—were let go from Ember's. She hopes she will get her job back but does not want these closures to end sooner than is safe.
Pesce said when restaurants are allowed to reopen, he is anticipating a gradual return to normalcy.
"There's going to be a delay," he said. "I don't think it's going to be a mad rush to go eat out."
And, due to campus closures, the South Loop will likely remain empty for longer than the dine-in ban is set to last.