Lightfoot sets citywide curfew, calls on National Guard as protests escalate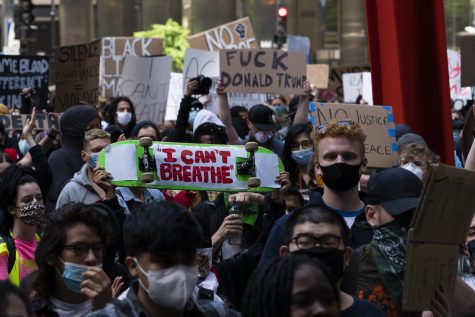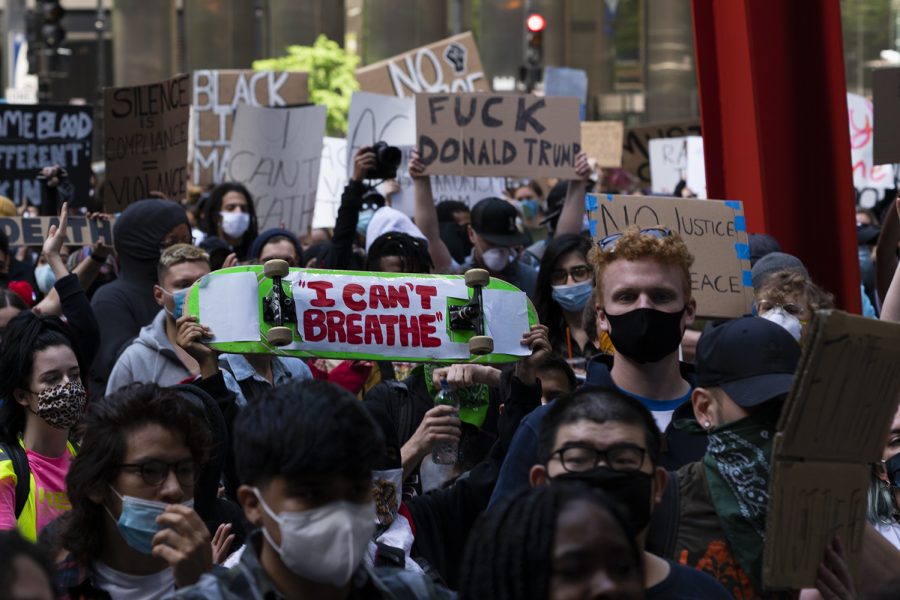 Protesters demanding justice for the death of George Floyd flooded the streets of downtown Chicago for the second day in a row on Saturday, May 30.
Beginning in Federal Plaza at 2 p.m., hundreds of demonstrators wore masks and held signs with phrases like "I can't breathe" and #BlackLivesMatter. The crowds grew into the thousands and marched across the Loop, many continuing their efforts into the night. 
As the situation escalated, protesters blocked city streets, and some vandalized and looted buildings, destroyed police vehicles and engaged in verbal and physical altercations with officers.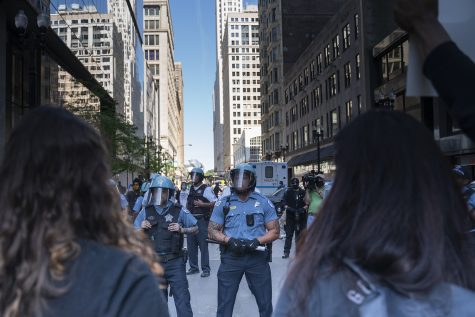 Police formed barricades and made arrests as bridges on Wacker Drive and State Street were raised in an effort to slow the move of protesters.
In the South Loop, monuments and buildings such as Central Camera, Floyd's 99 Barbershop and Target were damaged. 
Lambrini Lukidis, associate vice president of Strategic Communications and External Relations, said the Student Center was also graffitied as a result of the protests. 
Associate Vice President of Security Ronald Sodini could not immediately be reached for updates on how other Columbia buildings were affected, although photos taken by Chronicle reporter Paige Barnes early Sunday afternoon reveal boarded windows and graffiti on the 623, 916 and 1104 buildings on South Wabash Avenue, as well as the 33 E. Ida B. Wells Drive building.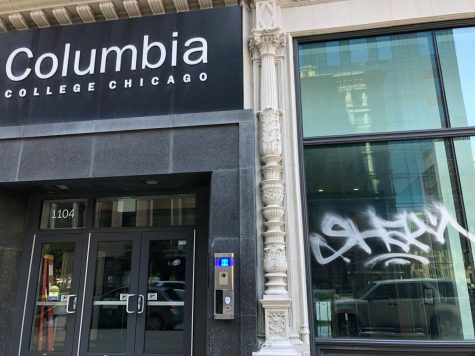 These demonstrations are part of a series of protests sweeping across major cities in the United States as communities express outrage over the deaths of black people at the hands of police. 
Mayor Lori Lightfoot put a citywide curfew in effect from 9 p.m. to 6 a.m. placed restrictions on traffic routes and CTA services in the Loop.
"In addition to our 9pm-6am curfew that will remain in place until further notice, Governor Pritzker—at my request—has ordered a small contingent of the National Guard to maintain a limited presence and support our police in order to ensure we don't have a repeat of last night," Lightfoot said today via Twitter. "And it is devastating . . . absolutely devastating. Seeing the images and reading the reports of reckless destruction that played out across our city and across our country tears at my heart."
More updates to come.