Dance Center reinvents itself remotely while celebrating Chicago artists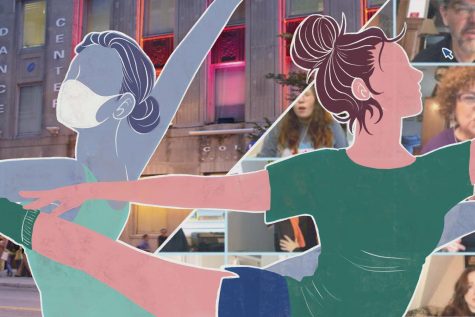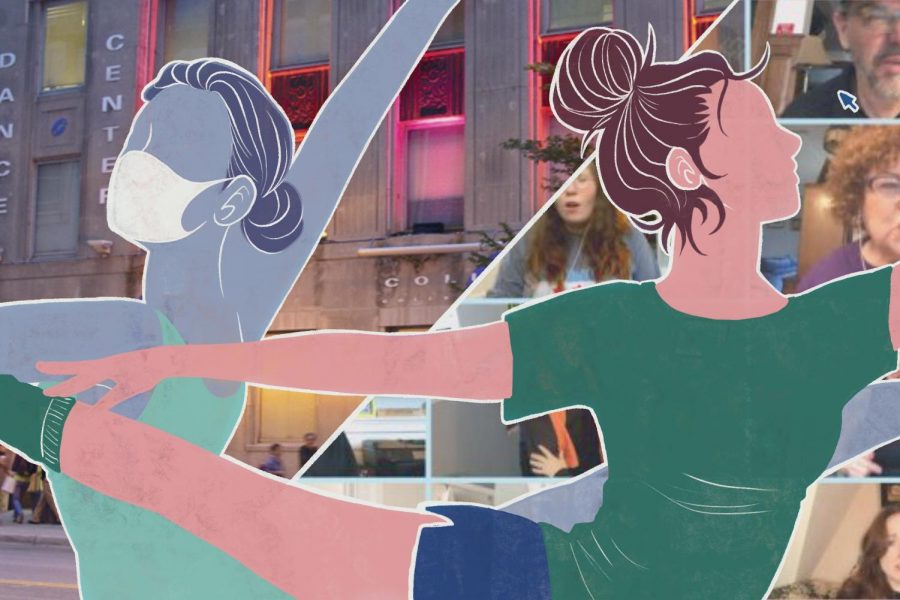 From virtual residencies to online classes and livestreamed performances, the Dance Center is embracing what it means to adapt and create during the coronavirus pandemic.
"This season it feels like we're reinventing everything we do, which is exciting and also labor-intensive and scary," said Ellen Chenoweth, director of the Dance Presenting Series at the Dance Center.
The Dance Center, located at 1306 S. Michigan Ave., will not invite any in-person crowds to view performances or participate in activities during the fall semester. Instead, audiences will watch colorful forms skillfully leap and twirl across their screens from the comfort of home.
Chenoweth, an assistant professor of instruction in the Dance Department, said this year the center is only releasing one semester of programming at a time and plans to celebrate 30 Chicago-based artists as part of the fall lineup of programming.
There will be three branches of the Dance Presenting Series: production residencies, where artists are given space at the Dance Center for projects; virtual residencies, where artists are given funding and free range to create; and various classes and activities free to Columbia students.
For her production residency, freelance choreographer and dancer Nejla Yatkin said she will present a virtual solo piece in three segments called "The Other Witch," a project partially supported by the Chicago Dancemakers Forum, an organization dedicated to nurturing artistic advancement in dancemaking.
Inspired by dancer and choreographer Mary Wigman's Witch Dance, Yatkin said she has to rethink her piece to work digitally for a more intimate dance film. During her two-week residency at the Dance Center, Yatkin will use the space to rehearse and figure out the transition from the stage to the camera, with angles, cuts and lighting.
"You envision something one way, and then throughout the process, you discover new things about it and it changes into another form," Yatkin said. "So I'm looking forward to how ['The Other Witch'] will manifest itself on this virtual platform."
Yatkin said her film will be shown in three parts over the course of the Dance Center's online presenting series this fall, which will include virtual Q&As with the artists who helped create the piece. The first segment is set to debut October 23.
For the center's virtual residencies, Chenoweth said three Chicago artists were offered a spot in which they will be financially supported in creating a project they will later share remotely via photo, video, writing or some other form to be determined.
Kierah King, a 2020 Columbia dance alumna, said she was approached about taking on a residency after Chenoweth saw the work she was doing within Chicago communities.
King said at first graduating during a pandemic was "weird," but she found a way to stay active in her field by organizing dance demonstrations for recent protests and planning a "beach bash" for people to dance and socially distance together in their cars.
Chenoweth said she is excited by the prospect of King helping define what will come next in dance using this residency.
"Youth are leading the uprising that's happening at this moment, and I feel so inspired by what's happening in our city and in our country," Chenoweth said. "Young people also have a lot to offer the field of dance in this moment in thinking about how we move forward."
For King's residency, which will last from September through December, King said she will likely put out work around three times throughout the semester to keep her Dance Center audience connected, possibly through some type of video documentation or livestream everyone has access to.
King recently released a survey on her social media pages asking her followers what they need or want to see come to the forefront of art at this moment.
"I want to make it a community effort to engage and collaborate with other artists," said King, who typically creates work revolving around empowerment and involvement.
Chenoweth said the Dance Center is also leveraging Columbia's resources to host online activities, discussion groups and technique classes led by faculty, alumni and talented local artists.
"We're calling it a dance buffet," Chenoweth said. "It's a lot of recipes that we haven't tried before, and we're gonna see what works."
The courses are designed to complement learning material from the normal dance curriculum, but students don't need prerequisites to take a Dance Center class, Chenoweth said.
The full list and description of class programming will be released online Sept. 1, along with registration and sales portals.
All classes—most of which are weekly or one-time only—and programming will be available to dancers to purchase individually or as a package for $120.
Classes and programming will be free for Columbia students who register in advance.
Patrons from the general public can view all projects and films, including live streamed performances and talkbacks within the Dance Presenting Series, for a donation of $20 or more.
Chenoweth said going remote is a way for those who have not been to the Dance Center to visit without making the physical trek, and she hopes people will return when the building is open again.
"We are in the business of supporting artists, and it feels like we have a responsibility to respond to the moment like artists do, with the spirit of inquiry and experimentation," Chenoweth said.