BREAKING: Columbia to roll out 2 new anti-racist initiatives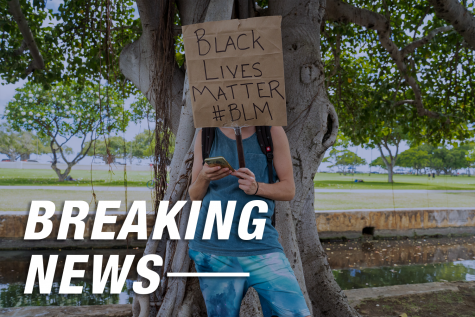 To kick off the Fall 2020 semester, the college announced there will be two new initiatives to bring more focus to Diversity, Equity, and Inclusion at Columbia.
In a Tuesday, Sept. 8 collegewide email, President and CEO Kwang-Wu Kim shared the college's progress in making Columbia a more anti-racist campus in the wake of the killing of George Floyd, a Black man, by Minneapolis police, and Black Lives Matter protests around the nation.
Kim said the college has a commitment to DEI and will push harder in the coming years to identify the ways in which systemic forms of oppression are embedded in education, as reported by the Chronicle Sept. 4
In the email, Kim said 70% percent of faculty and staff have attended "Undoing Racism" workshops by the New Orleans-based People's Institute for Survival and Beyond and the college has put DEI at the center of recruiting and hiring practices, successfully bringing in more students of color and allocating more resources to those in need.
"At Columbia, we affirm that Black Lives Matter. As a community, we denounce all systems of oppression and inequity," Kim said in the email. "Now is the time for our college to publicly declare its values and to join those voices calling for a more just, equitable future. This social justice initiative will seek to provide our college community with this much-needed opportunity."
Though these initiatives have been announced and approved by college administrators, organizers are waiting to reveal specific plans for the school year.
Led by Raquel Monroe and Folayemi Wilson, co-directors of Academic Diversity, Equity and Inclusion, the first initiative began during the summer with 24 faculty, staff and administrators working alongside Vineburg, California-based Crossroads Antiracism Organizing and Training (CROAR) to develop a plan to move the college toward successfully being an anti-racist institution.
Wilson was not able to provide more details as of publication, because the initiative is still being finalized.
Members of the planning group will announce the full plan soon, and add further clarification to define anti-racism at Columbia, Kim said in the email, adding the work needed to achieve this goal is still needed.
The second initiative will be designed and implemented by Senior Vice President and Provost Marcella David and will allow students, faculty and staff to actively explore social justice issues.
David has been critically thinking about curriculum, special events and exhibitions, student and faculty work, guest speakers and symposia as possible "vehicles for this initiative," Kim said in the email.
Sharon Wilson-Taylor, vice president of Student Affairs, has also been asked to help assess where the college needs to invest resources to support students who are starting college at a heightened risk of not graduating.
Both initiatives will be announced with more details at a later date.
"As a college for creatives, Columbia College Chicago understands that a vibrant educational community requires a multiplicity of creative practices and voices," Kim said. "While we may witness and experience hatred of the Other in the world around us, our collective and individual response must continue to be, 'Not at Columbia.'"
More updates to come.