Chicago's one-star nursing homes were troubled before the pandemic. Now, they're 'ground zero'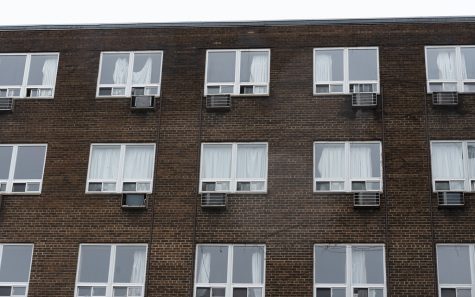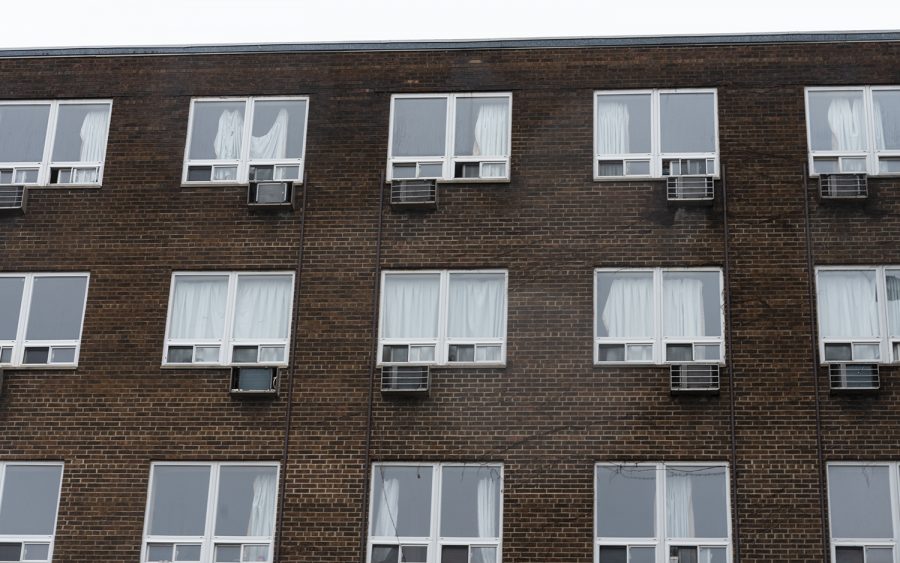 At the Symphony of Bronzeville nursing home, residents have sat for hours in their own urine, fallen and broken bones and received poor treatment for bed sores, leading to dangerous infections, state inspectors have found.
In 2018, one man's bedsores and subsequent infection became so severe that he died from them, according to state inspection reports.
One nurse, state records show, told inspectors in 2019 there were nearly 20 residents per every one nursing assistant. "It's too much for us," she said.
Now, residents of the facility—a federally ranked one-star home—face perhaps a greater threat: the coronavirus. As of April 27, state data shows there have been 29 reported cases of the coronavirus, or COVID-19, and seven deaths at the Symphony of Bronzeville, placing it among Illinois nursing homes with the most incidents of the coronavirus.
An investigation by Columbia College Chicago journalism students revealed that chronically low-rated nursing homes in Illinois have strikingly high coronavirus infection rates. An analysis of state and federal data shows the rate of cases in one- and two-star nursing homes is nearly double that of four- and five-star facilities—those that are rated the highest quality.
Nursing homes are starred according to a federal ranking system based on government inspection reports and complaint investigations that detail instances when the facility has broken the law.
Wendy Meltzer—executive director for Illinois Citizens for Better Care, a leading advocacy group for nursing home residents—said poor treatment has persisted for years at some homes because there is a "pretty small" chance facilities will get caught for not complying with public health rules. If they do get caught, she said penalties are minimal compared to the money nursing homes typically are making.
According to estimates as of April 17 by the New York Times, the coronavirus had killed approximately 7,000 residents and staff members in U.S. long-term care facilities, where patients often live in close quarters and staff frequently bathe and feed them.
Tom Frieden, former director of the U.S. Centers for Disease Control and Prevention, wrote in a March 8 CNN article that nursing homes are "ground zero" in the pandemic, while New York Gov. Andrew Cuomo has called them a "feeding frenzy for this virus" in an April 18 interview with CBS News.
The Columbia investigation, based on a review of state and federal inspection records, found that numerous homes in Illinois struggled to provide basic care even before the pandemic unfolded. A review of inspection records from the past 10 years show some homes repeatedly put residents' lives at risk by failing to follow federal rules and correct chronic problems.
As of April 27, there have been 1,755 reported cases of the coronavirus and 282 related deaths in Cook County nursing homes, according to the Illinois Department of Public Health. Statewide, nursing homes have had 3,450 reported cases and 496 deaths.
In one-star nursing homes across Illinois, there have been 1,076 reported cases and 150 deaths, while five-star facilities account for 577 cases and 77 deaths, as of April 27.

In Illinois, there are 155 five-star nursing homes and 171 one-star nursing homes.
Meltzer said one-star nursing homes, despite receiving crash courses on infection control, are not capable of providing adequate care for residents during the pandemic because they are both understaffed and do not have proper personal protective equipment.
She said because administrators and staff are also at risk of contracting the coronavirus, it may cause workers to begin operating in compliance with Illinois Department of Public Health regulations—such as infection control— "for the first time ever" and advocate for necessary supplies.
Steven Levin, a personal injury lawyer at Levin & Perconti, said it would be "difficult but not impossible" to prove a nursing home resident died from the coronavirus due to a lack of safeguards at the facility.
Using the resident's death certificate, clinical symptoms proceeding death and pre-existing medical conditions, Levin said a lawyer could review a case to determine if it would qualify for a personal injury or wrongful death lawsuit.
He added that since the pandemic began, Levin's law firm has been contacted numerous times to review coronavirus-related nursing home cases.
Levin said Illinois has a civil immunity order in effect that protects health care facilities and their workers from lawsuits during the pandemic.
"Illinois made it harder to sue nursing homes for deaths related to the coronavirus," he said.
The total number of coronavirus cases in nursing homes is "grossly under-reported" in Illinois because those tested for the virus are just a fraction of the total staff and residents who may be infected—whether they show symptoms or not, Levin said.
Matt Hartman, executive director of the Illinois Health Care Association, a nonprofit organization representing hundreds of long-term care facilities, said nursing homes' fate during the pandemic "is largely in the hands of state government."
He said facilities will need rapid and frequent testing, more personal protective equipment and more funding—through Medicaid, Medicare and private payers—in order to mitigate the effects of the coronavirus.
"I think with sufficient support they're capable of handling it," Hartman said. "With that said … for our average resident, there is going to be a high mortality rate when [the coronavirus] gets into a building."

In an April 28 email to Columbia investigative reporting students, the Illinois Department of Public Health said it has focused efforts on long-term care facilities to ensure that hygiene practices, disinfecting procedures and personal protective equipment protocols are being followed. The department said it has been sending staff to observe and aid facilities with the highest number of cases and deaths.
The department said it will continue to carry out targeted infection control investigations while protecting the health and safety of nursing home residents and workers.
Questions by Columbia journalism students posed to representatives of Symphony of Bronzeville were referred to Natalie Bauer Luce, executive vice president of Culloton + Bauer Luce, a public affairs firm.
Bauer Luce said in an April 30 email the Symphony network is complying with Centers for Disease Control and Prevention guidelines by providing sufficient personal protective equipment, taking staff and resident temperatures twice daily and disinfecting high-touch surfaces 12 times per day.
She said Symphony facilities have set up coronavirus isolation units for residents who test positive, with strict procedures for staff entering and exiting the units.

In the email to students, Bauer Luce also attached CEO of Symphony Post Acute Care Network David Hartman's April 22 letter to Gov. J.B. Pritzker. The letter acknowledged deaths at Symphony's Joliet home and asked the governor for more tests and personal protective equipment.
In a Tuesday, May 5 press briefing, Dr. Ngozi Ezike, director of the Illinois Department of Public Health, said rates of outbreak in long term care facilities have continued to grow despite aggressive measures taken to restrict visitors and enforce symptom checks and infection control techniques.
The department is currently hosting roundtables involving nursing home administrators, medical directors and expert geriatricians to come up with solutions, she said.
"We've been consulting all of the most committed passionate minds around this," Ezike said. "But as you've seen across the country, this has been a consistent challenge."

Pritzker added during the press briefing that the state is also sending extra healthcare personnel to assist nursing homes with staffing problems when possible.
Chronic issues in one-star facilities
As of May 1, the one-star Oak Park Oasis nursing home, located just west of Chicago, had 20 reported cases of the coronavirus and four deaths among residents. The facility's administrator declined to comment.
At Southview Manor on Chicago's South Side, another one-star facility, there have been 20 positive cases and one confirmed death.
In February, according to inspection records, an employee at Southview Manor was fired after allegedly sexually assaulting a resident multiple times and giving her unprescribed drugs. When contacted by Columbia investigative reporting students, the facility's administrator declined to comment.
At the one-star-ranked Aperion Care Oak Lawn, the Illinois Department of Public Health lists seven reported cases, yet the facility's website lists 52 reported cases of the coronavirus as of May 7. Inspectors cited the facility in 2017 after a resident was not sent to a hospital soon enough and subsequently died of chronic atrial fibrillation and dementia.
It was later discovered an employee had falsified documentation of the resident's vitals. After the employee was suspended, she resigned and the facility was fined $25,000, records show.
A lawyer representing the nursing home, Fred Frankel, declined to be interviewed but emailed a statement.
"All CDC, IDPH and Health Department guidelines are being implemented and carried out by the staff who continue to work tirelessly to give the best quality care possible," Frankel wrote in an April 13 email. "I will not address specific cases or incidents that you list as it is our policy not to do so. All allegations and findings are taken seriously, they are investigated and when necessary systematic changes are put into place to improve the care of the residents."
In recent years, inspection records show few Illinois nursing homes have struggled as much as Symphony of Bronzeville.
Nestled between small townhouses and the Illinois Institute of Technology on the South Side, the four-story brick facility is bordered by fences and large trees. On a visit to the home, journalism students observed residents typically living together in small rooms with two hospital beds, a TV and a bathroom. Prior to the pandemic, carts, equipment and residents in wheelchairs could be seen in the halls.
The home has been fined twice in the last 10 years, amounting to $4,400, records show. One fine was in 2016 when a resident's black eyes were not reported as possible signs of abuse; another fine came in 2019 after a nurse did not consult a resident's physician about bed sore treatment.
Over the years, there have been multiple reported incidents of residents suffering harm at the facility.
For example, one 2019 inspection report states a resident developed three pressure wounds—or bedsores—after several months at Symphony of Bronzeville.

Although the resident had a blood infection on Nov. 21, 2018, he was not transferred to a local hospital for treatment until Dec. 1, where he subsequently died on Dec. 27, according to the inspection report. The dialysis nurse said the resident likely died due to the infected wound.
According to the inspection report, the resident's primary physician said he was never alerted to the infected wound and that he would have otherwise sent the resident to the hospital for immediate evaluation.
Records show the Symphony of Bronzeville has also committed repeat violations.
In 2013, two residents fell within a week of each other, and each suffered spine fractures.
That same year, the facility failed to administer proper interventions for five residents who sustained facial wounds after falling.

According to a 2019 inspection report, one resident fell three times. After each fall, there was an investigation, but the resident's care plan was not fully updated. In February 2020, another resident fell in the dining room and had to receive staples for the top of her scalp.
In past years, the Symphony of Bronzeville has also failed to follow proper procedures for checking, cleaning and treating patients with chronic incontinence, largely due to inadequate staffing, records show.
In May 2018, a female resident was found wet with urine and unable to ask for her undergarments to be changed because her call light was broken.
"I am doing the best I could," the certified nursing assistant on duty for the resident told inspectors. The nursing assistant also reported typically being assigned 13 to 16 residents per shift, many of whom require complete care, according to the inspection report documents.
The staff coordinator and scheduler told inspectors there are usually only five to six nursing assistants working every 7 a.m. to 3 p.m. shift, although the staffing plan indicates there should be at least seven.
On July 12, 2018, four residents were found at approximately 11 a.m. with soaked undergarments that had not been changed since 7 a.m. because the nursing assistants on duty were busy with other residents.
According to an April 2019 report, a resident was observed by inspectors with a soiled incontinent brief at 10:30 a.m. and said the last time he was changed was 3 a.m.
The nurse on duty said she was assisting another resident at the time and that the workload was heavy. "We have only four [certified nursing assistants] for 79 residents," she said, adding that it was "too much" for the staff.
Meltzer, the nursing home resident advocate, said below-average rated nursing homes are not equipped to handle a public health crisis.
"Getting into it now is the worst time because you have the least access to qualified staff," Meltzer said. "It requires a change in how most of these places have been doing business forever."
Paige Barnes, Larissa Dacic, Dyana Daniels, Mari Devereaux, Mateusz Janik, Dante Jones, Kaya Lane, Tianna McDade, Emma McNamee, Rachael Perry, Kendall Polidori, Chardai Powell, Breianna Ryle, Myer Lee, Charlie Wacholz and Alexandra Yetter contributed to this story as part of Sam Roe's "Investigative Reporting" course in the Communication Department. Data graphics were created by Ignacio Calderon.