Everything to know about voting by mail in the general election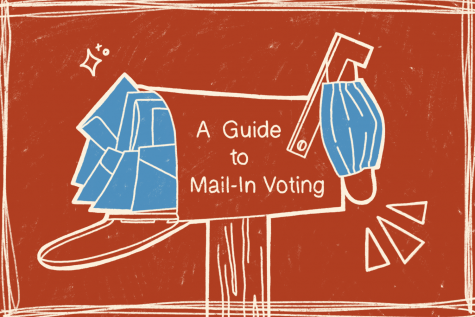 Election officials across the country are gearing up for record numbers of vote-by-mail ballots for the November general election as many voters look for ways to stay safe during the coronavirus pandemic.
But what is mail-in voting? And is it really a secure way to vote? The Chronicle answers these questions and more in its guide to voting by mail.
What is mail-in voting?
As the name suggests, mail-in voting is the practice of submitting a ballot through the mail rather than going in-person to a polling station to fill out a ballot. Although they bear a different name, absentee ballots are the same as mail-in and the terms can be used interchangeably.
Historically, ballots have been referred to as absentee when voters send their ballots through the mail because the voters are absent from their state, such as when college students live in a different state than where they are registered to vote.
In the March Illinois primary, approximately one-third of votes cast statewide were mail-in. A record 306,000 Chicago voters have already requested mail-in ballots for the general election as of publication, according to the Chicago Board of Elections.
Among voters nationwide, approximately 33% plan to vote by mail in November, according to a poll conducted Aug. 21–23 by CNBC/Change Research, which surveyed 4,904 voters in battleground states and had a 1.4 margin of error. The poll also found that Democrats were more likely to say they planned to vote by mail than Republicans.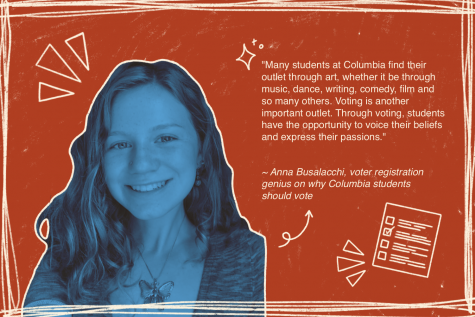 Is it secure?
Although President Donald Trump—who has requested an absentee ballot in Florida—has alleged without evidence that mail-in voting will lead to widespread election fraud such as by allowing voters to cast multiple ballots, that has rarely occurred in the U.S., according to a report by the Brennan Center for Justice at New York University School of Law.
A senior FBI official told reporters, "It would be extraordinarily difficult to change a federal election outcome through this type of fraud alone," as reported Aug. 27 by WIRED.
Trump has also claimed that allowing mail-in voting would disproportionately favor Democratic voters, but that is not supported by any research.
Some Chicago residents, including Ald. Pat Dowell (3rd Ward), have reported receiving robocalls that claim mail-in ballots are being used to collect data for credit card companies, the Centers for Disease Control and Prevention or the police. The calls' claims were disputed by the Chicago Board of Elections, according to ABC7.
What is Illinois doing to protect voters during the pandemic?
A new Illinois law signed by Gov. J.B. Pritzker on June 16 aims to increase accessibility and safety for voters, as reported by WTTW.com website. Under the law, the state will automatically send mail-in ballot applications to anyone who voted in the 2018 general, 2019 municipal or 2020 primary elections.
Illinois Republicans have sued Pritzker over this law, which allows mail-in ballots to count if they are postmarked by Election Day, according to FiveThirtyEight.
The law also allows 16-year-olds to serve as election judges, makes Election Day a holiday for schools, expands early voting polling station hours, allows curbside voting and permits election officials to set aside special hours for voters who are at high risk of the coronavirus to vote in-person.
As of publication, Illinois has no plans to close in-person polling stations, but officials are urging voters to opt for mail-in ballots as a safety precaution.
Some Illinois jurisdictions may offer early in-person voting Sept. 24–Nov. 2 to minimize the number of people in polling places on Election Day.
How will mail-in ballots affect the general election?
The key to having a successful election with a record number of mail-in ballots is sending your ballot as soon as possible.
The U.S. Postal Service is already preparing to be overloaded with mail-in ballots this fall, and it will take time for postal workers to deliver millions of ballots in time to be counted.
Postmaster General Louis DeJoy, a longtime Trump supporter, testified before the U.S. Congress that the post office is equipped to handle mail-in ballots after congresspeople became concerned that changes at the U.S. Postal Service would jeopardize mail-in ballots.
Election results could be delayed due to mail-in ballots, said Randall Calvert, Thomas F. Eagleton professor of public affairs and political science at Washington University in St. Louis, Missouri, as reported by the Chronicle on Aug. 6.
How do I vote by mail in Illinois?
—Step One: Make sure you are registered to vote. If you are not sure if you are registered, or need more information on how to register in your state, visit Vote.gov for more information. The deadline to register via mail is Oct. 18, but you can also register to vote on Election Day at the polls.
—Step Two: Request your application for a mail-in ballot. If you are registered to vote in Illinois and have voted in any of the past three elections, an application to request the mail-in ballot will be sent to you automatically.
If you have not received your application or are a first-time voter, you can apply online or download an application here. The deadline to request a mail-in ballot is Oct. 29.
—Step Three: Fill out the ballot as soon as you receive it, and send it in. Ballots should be expected to arrive in October. Chicago residents will receive an envelope with prepaid postage along with their mail-in ballot, but not every jurisdiction will do this.
Typically, it will cost approximately $1.40 to mail. If you damage or lose your mail-in ballot, contact your local election official immediately.
Grant money awarded to the Columbia Votes initiative will partially be used to provide resources like stamps and envelopes to students who need them, in addition to funding salaries for a team of student voter registration geniuses, a text messaging service and an external consultant on a 51-state voting guide, according to Sharon Bloyd-Peshkin, an associate professor in the Communication Department.
If you later decide to vote in-person or your ballot does not arrive, have an election judge at your polling station assist you in the proper paperwork to vote in-person instead. This paperwork will officially show you filled out a ballot in-person to guarantee you have not voted multiple times.
The deadline to postmark a mail-in ballot is on Election Day, Nov. 3, and must be received by Nov. 17 to count.
How do I vote by mail in other states?
For a step-by-step guide and resources on how to register to vote and the different ways to vote, visit this online guide compiled by the Columbia Votes team.
Still have questions about voting? Email Sharon Bloyd-Peshkin to get in touch with a voter registration genius at speshkin@colum.edu or vote@colum.edu.