Feel like you missed something this summer? The Chronicle has got you covered.
While Columbia students may have been busting their butts in a summer internship or perhaps lounging beachside, The Chronicle continued its reporting through those lazy, hazy days of summer. Check out all the important news you may have missed over summer break.
Staff changes
In May, the college enacted a series of layoffs hitting staff employees the hardest as Columbia copes with "financial realities associated with declining revenue stemming from enrollment declines," as reported by The Chronicle May 22.
United Staff of Columbia College protested outside of President and CEO Kwang-Wu Kim's office following the layoffs.
That same day, a collegewide email announced the reorganization of the Global Education Department, which included layoffs for those staff members, as well. The move prompted employees to question who will be responsible for assisting international students at the college.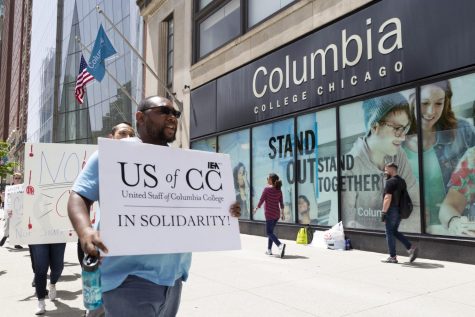 At Columbia's nationally recognized Center for Black Music Research, two staffers who worked specifically in the Center were also laid off, while a third resigned, as reported by The Chronicle July 22. This caused some to question the future of the archive, with one researcher calling the reduced staffing "a slap in the face." 
The college welcomed Marcella David as vice president and provost in June. She has pledged to focus on open communication and building trust while at the college—something some feel have been lacking in the wake of program closures, department reorganizations and layoffs.
As provost, David's main responsibilities will include overseeing curricular affairs and academic personnel. She will also be a member of the teaching faculty in the Business and Entrepreneurship Department.
Most recently, David was the Betty T. Ferguson visiting professor of law at Florida State University, and previously was provost and vice president for academic affairs at Florida Agricultural and Mechanical University.
In addition to her background in law and academia, she is a prolific traveller who has visited Cuba, South Africa and Uganda. She is also a photographer who has described herself in the past as a "part-time struggling artist," which should help her identify with the average Columbia student.
Carin Silkaitis also joined the college as chair of the Theatre Department, where she plans to bring openness to the forefront amidst issues including a lack of opportunities for students of color in the department.
Registration is up
Registration for incoming students is on the upswing after a decade of enrollment decline, which has led to financial challenges for the college.
For the first time since 2008, registration among new students is up from the previous year. And the college is marking it as a turning point after years of enrollment decline. As of Aug. 5, registration is up by 141 students compared to the previous year, according to the Vice President of Enrollment Management Michael Joseph, who has described the incoming freshman class as the most academically strong and diverse class in Columbia's history.
Of the 1,750 students projected for the freshman class, roughly 900 identify as a person of color, according to Joseph.
"Going after that population has been really important," Joseph said.
Title IX lawsuit against college dismissed
In a victory for the college, a gender discrimination lawsuit filed by a former male student who alleged the college has "unfair" and "anti-male" Title IX policies was dismissed by the U.S. Court of Appeals Aug. 13. The student alleged the policies led to his suspension following a "biased" investigation into an incident in which he was accused of sexual assault by a female student.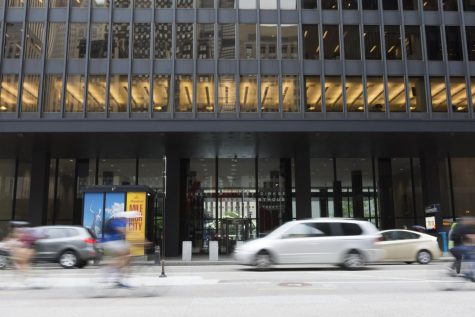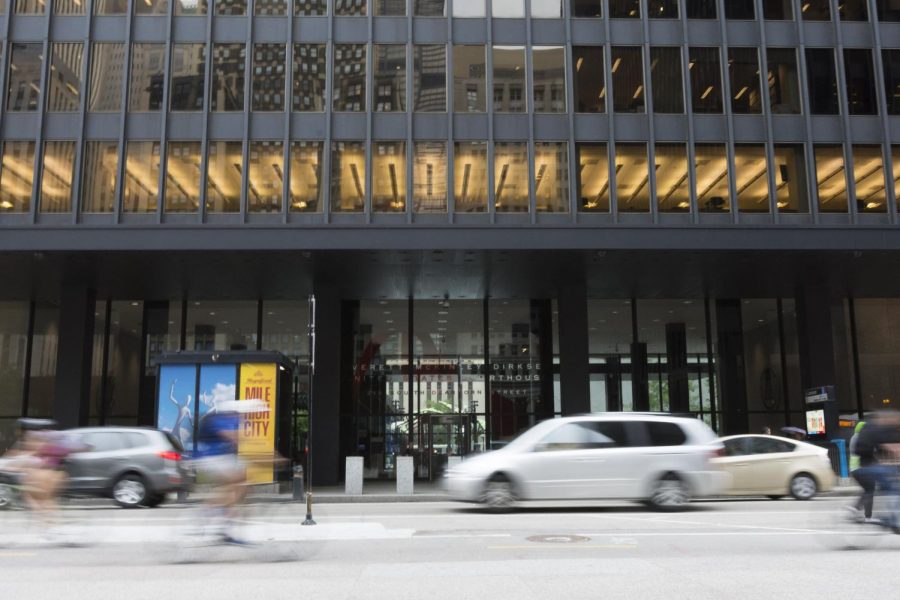 The U.S. Court of Appeals for the Seventh Circuit granted Columbia's motion to dismiss Aug. 13, 2019, primarily on the basis that Doe failed to adequately show discrimination based on gender, which is required of Title IX lawsuits.
The suit is not unique, as it joins more than 300 similar lawsuits across the country, as reported by The Chronicle July 23.
Lollapalooza
The Chronicle also ventured into Grant Park in early August to cover all four-days of Lollapalooza. We sat down with three first-time performers, Alexander 23, half alive and DUCKY, to chronicle their journey.
With festival-goers paying anywhere from $138 for one-day general admission to $4,326 for four-day platinum admission, many speculated on whether it was worth it, with one staunch critic calling it "a fundamentally corrupt, corporate sham foisted upon Chicago," as reported by The Chronicle.
The festival ramped up its green initiatives this year by increasing on-site composting efforts, banning single-use plastics and having volunteers assist attendees with waste disposal.
2020 race for president revs up
Many candidates for the Democratic presidential nomination made pit stops in Chicago with one—Former Colorado Gov. John Hickenlooper—even stopping by The Chronicle for an interview on The Chronicle Headlines podcast—before he withdrew from the race. 
Following round one of the Democratic presidential primary debates, former Vice President Joe Biden spoke at the Rainbow PUSH Coalition Convention to defend his civil rights record, which was called into question by those on the debate stage.
South Bend, Indiana, Mayor Pete Buttigieg also spoke at the convention about how he plans to build trust with the Black community following a heavily-scrutinized police shooting of a Black man in his city. His sweeping apology for how he has handled race relations in Indiana caught many off-guard, although he continues to poll poorly among Black voters.
Democratic candidates in Chicago this summer also included: Sen. Elizabeth Warren (D-Mass.), who held a town hall at Roosevelt University to tout her "big structural changes" and also addressed the Rainbow PUSH convention; Sen. Kirsten Gillibrand (D-N.Y.) who addressed the Chicago Council on Global Affairs to discuss Russian collusion in the 2016 and possibly 2020 elections; and Washington Gov. Jay Inslee, who joined McDonald's workers as they protested for fair workers rights.