Uncooked: Chicago's first zero-waste dining experience opens in Fulton Market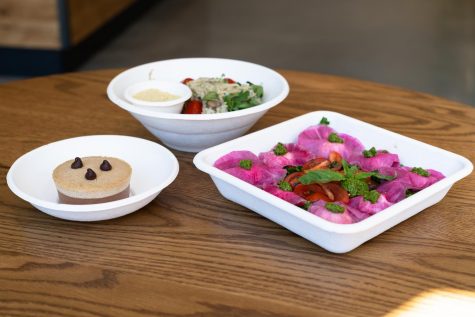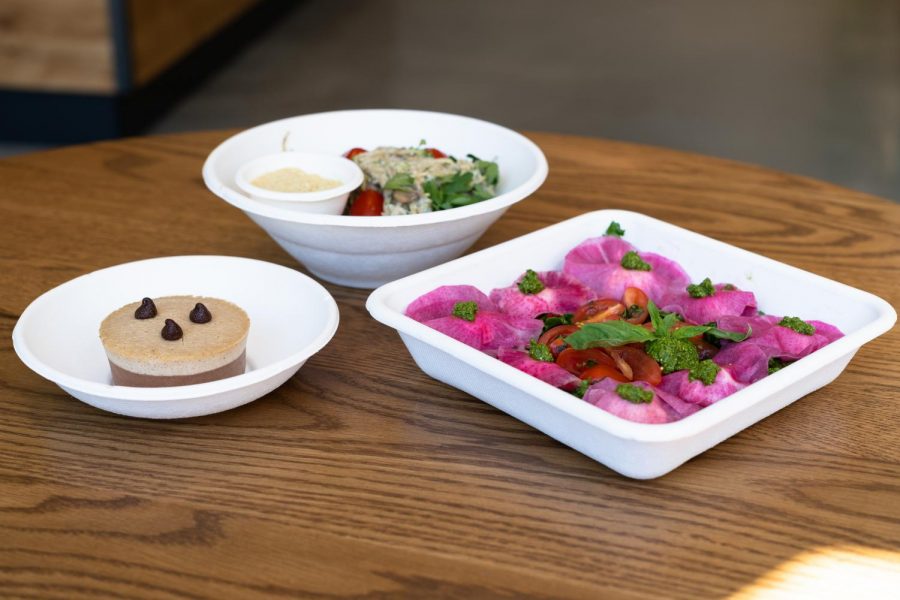 During the coronavirus pandemic, I have found myself searching for food that is healthy, filling and easy to grab on the go because I like the convenience of take-out, and I also want to maintain social distancing.
Uncooked, a new raw vegan restaurant that uses whole ingredients, fulfills all those desires and more.
Walking into the restaurant, the space is small but vibrant. The atmosphere is earthy, full of plants and smells like freshly pressed juice. There are two indoor tables for those who want to stay and eat their food right away and a few outdoor tables for guests who want to soak up the sun.
Located at 210 N. Carpenter St., Uncooked opened in July at Fulton Market and serves food that is 100% plant-based, gluten-free and sustainably sourced using only whole food ingredients. This means every item on the menu is not only vegan, but also raw.
Uncooked is also Chicago's first zero-waste dining experience, which according to Jeremy Jones, the chief visionary officer and co-founder, means the restaurant serves food in plant-based, compostable packaging and is in constant communication with the manufacturer of its products, the customers and waste management to ensure nothing is wasted.
"You have to connect the dots and create a system that flows," Jones said.
Jones said he even goes through the restaurant's trash to make sure patrons are not throwing things in the compost bin that should be recycled, or visa versa.
In front of the service counter is an open refrigerator with grab-and-go foods ranging from Uncooked's take on ravioli, sushi and chocolate almond butter cake.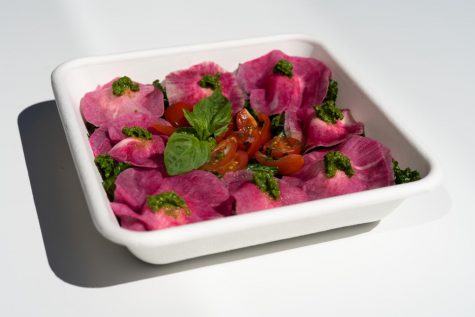 The ravioli, made with watermelon radish, "cheeze"—made from cashews, almonds, coconut milk and coconut oil—as well as pesto, tomatoes and shallots, melts in your mouth but still has the crunch of the radish. This Instagram-worthy dish is a vibrant purple and topped with a bright green pesto, making the ravioli look like a flower.
Uncooked packages are a "selfless product in a selfish decision," Jones said. He said he wanted to make really good food and "smuggle in all of the benefits."
As a vegan of eight years, I have never tried anything like their Cacio E Pepe, made with kelp noodles, mushrooms, parsley, broccoli and dressed in a vegan creamy black truffle alfredo sauce with a side of parmesan cheese.
The noodles are saucy but not overbearing, and the tomatoes add a sweetness that elevates the dish.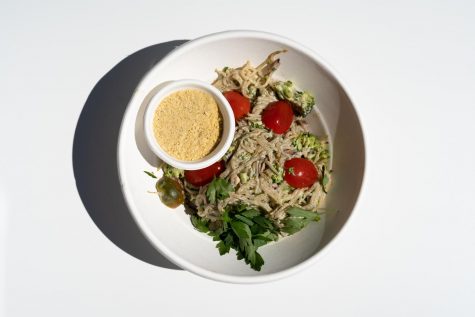 Jones runs Uncooked alongside his mother, Carole Jones, and his wife, Kaitlyn Jones. Carole Jones is also the co-founder of Chicago Raw, another raw vegan restaurant.
Being vegan often comes with a stigma, Jeremy Jones said, especially when it comes to men. The founders of Uncooked wanted to make an all-inclusive product that blows you away with the taste and the food's "Oh, wow" effect.
Before the coronavirus pandemic hit, Jones said they had already planned to create a grab-and-go product and package it in an affordable way. The goal behind their grab-and-go style was removing the barriers between making a healthy decision and the things that often get in the way, such as stigma, price point and accessibility.
While all the meals are served in takeaway containers, it does not diminish the restaurant experience. The packaging is simple, but effective. The clear lids allow you to see exactly what the dish looks like, and the ingredients are listed on the container.
They also have salad, hummus, acai bowls, overnight oats, lattes and juices on their menu.
Uncooked's food does not leave you feeling heavy and full, but energized and fulfilled.
Jones said he hoped to have about 700 guests per day, but that has not been the case because of the pandemic, creating another business challenge on top of the risk of opening a restaurant unlike any other.
Uncooked isn't just for vegans. It's for anyone wanting to try something new or live more healthily and ethically.
"Everything we do is rooted in wanting to run a sustainable business," Jones said.
Uncooked also has a variety of cake flavors such as a blueberry lavender, lemon matcha and chocolate almond butter. The cakes are healthy and high in protein, and you can taste each ingredient in every bite.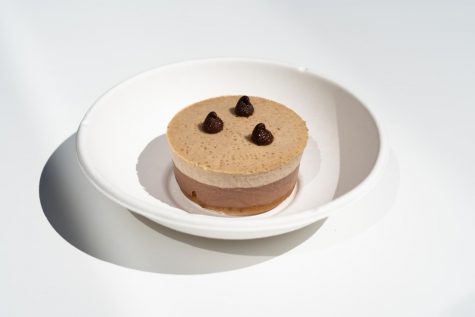 The chocolate almond butter cake has a distinct flavor of freshly brewed coffee, and the bitterness of coffee is cut by the lakanto monk fruit, vanilla and cacao. The fork glides through the cake like butter, and before even finishing the first bite, you are reaching for another.
While Uncooked didn't get the beginning it wanted, Jeremy Jones said they are doing well so far.
I can see why—the food does not disappoint. They do not expect every guest to be vegan, and they just want to make healthy food that proves vegetables can be elevated without eliminating their flavor.
"It doesn't matter to me … if you come for just one of your meals, that is a net positive," Jones said.