Provost addresses budget, reopening campus at Faculty Senate: 'It's going to be a really bad year for us all'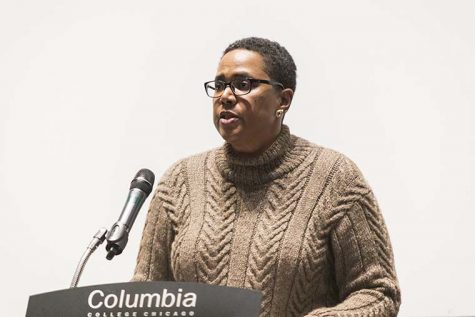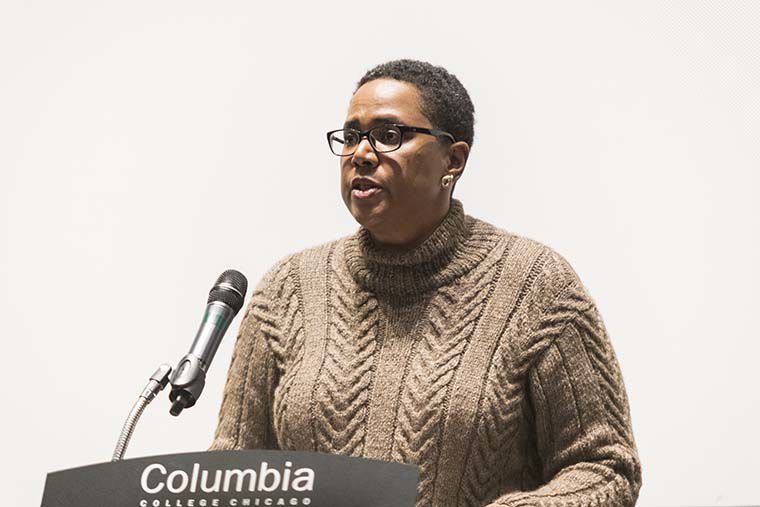 As the Spring 2020 semester draws to a close, Columbia joins thousands of colleges scrambling to provide answers for students, faculty and staff regarding plans for the coming school year.
Although reopening campus safely is a priority, Senior Vice President and Provost Marcella David said it's a challenge to do so properly while circumstances constantly change due to the coronavirus pandemic.
"We have to be adaptable," David said during the Friday, May 8 Faculty Senate meeting. "That's one of the reasons why it's really hard … for us to give concrete statements about exactly what's going to happen."
Jennifer Sadler, an assistant professor in the Business and Entrepreneurship Department, called for more information from administrators, requesting faculty be involved in discussions on resuming in-person instruction in the fall.
"With those contingency plans, we need some more transparency on what that actually might look like," Sadler said in an interview with the Chronicle. "Right now, we're just seeing bits and pieces. … We want to be part of the conversations, too."
At the meeting, David said she has communicated with CFAC, the part-time faculty union, the Faculty Senate executive committee and various committees during the transition to remote learning to get feedback on policy implementation.
For now, she said there is a committee working to determine the best practices for ensuring safety when students and faculty come back to campus, in terms of testing and social distancing under the direction of federal, state and local guidelines. The members of the committee have not been publicly identified, but David said a report will be released soon outlining its process in determining how to reopen.
David said department chairs, deans and associate deans are deciding which courses should be prioritized for in-person learning, as reported May 4 by the Chronicle, if classes do not fully resume on campus in the fall.
She added that Columbia is asking departments to budget carefully "with exigency," keeping necessary equipment and the college's recent financial losses in mind.
"We are, in fact, ending this year in a negative position with regard to expenditures that we did not anticipate at the beginning of the year," David said.
Rojhat Avsar, associate professor in the Humanities, History and Social Sciences Department and chair of the senate's Financial Affairs Committee, said although some short-term revenue losses were offset by savings, the potential long-term damage of the coronavirus, or COVID-19 pandemic could have a larger impact.
He added that the college hopes to have a better understanding of the impact by mid-June.
Avsar said Jerry Tarrer, senior vice president of Business Affairs and chief financial officer, is working with team members on developing a policy to reimburse full-time faculty for expenses incurred to teach courses remotely.
Sadler said due to the college's financial shortages, she is concerned budgets will be slashed and full-time faculty will not get paid for online training courses available during the summer.
"We want faculty to be trained in online instruction and remote instruction; we want them to be prepared," Sadler said. "But we also want them to be compensated for that."
Because of Gov. J.B. Pritzker's regional five-phase plan on the state's process of reopening, which was released Tuesday, May 5, David said the earliest Columbia would be able to resume in-person classes is the beginning of the summer semester's second sub-session, July 7.
"It is going to be a really bad year for us all because it's going to be very stressful trying to figure out new ways of doing things, trying to be adaptable, trying to understand that there are things outside of our control that we just have to address," David said. "But I'm confident that after what will be for higher education a really bad year, Columbia College is better positioned than many, many, many other institutions to come back from it."