BREAKING: Columbia plans to reopen in fall, hopes to resume in-person instruction in late summer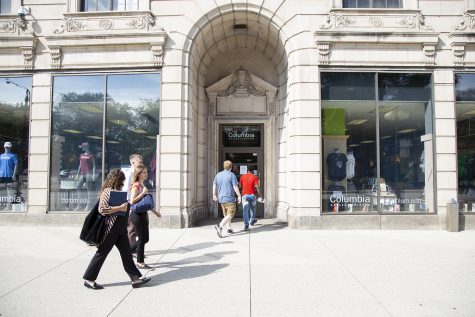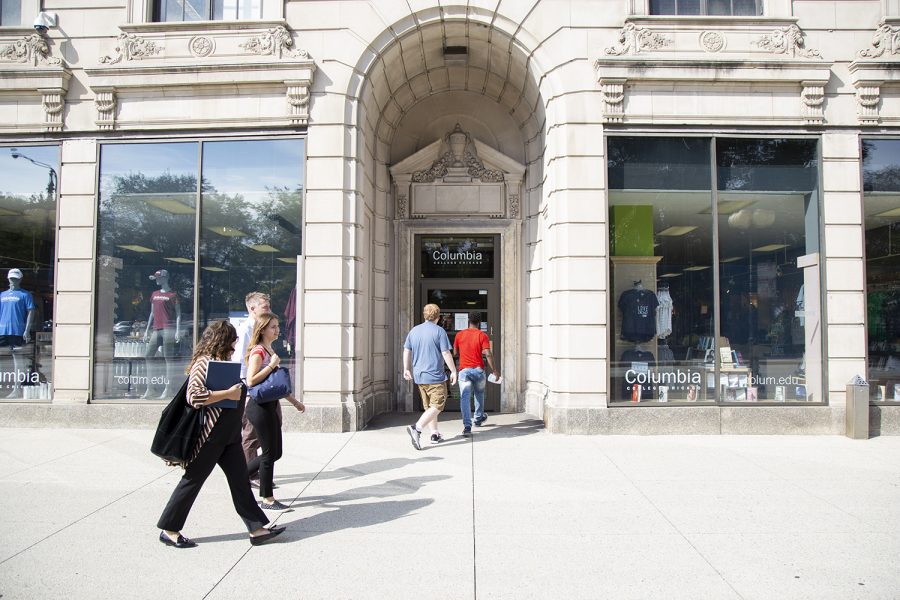 Columbia intends to reopen campus for the Fall 2020 semester and hopes to resume in-person instruction beginning in late summer, Senior Vice President and Provost Marcella David announced today.
In a Monday, May 4 email sent to faculty, David said the college is considering three scenarios for how college functions may resume.

David said the "most likely scenario" is for the Fall 2020 semester to resume in-person instruction under social distancing measures, with possible restrictions on large gatherings and requirements for screenings and wearing face masks. These guidelines would also require the college to "alter the mix of classes taught on-campus versus remote in order to better use our spaces and manage ingress and egress."

David said she has asked deans, associate deans and chairs to review summer and fall schedules to "prioritize" which classes should be taught in-person "because any social distancing mandate will require us to have a lower density of people on campus." With the involvement of faculty, they will also identify courses more appropriate for remote learning or a mix of in-person and remote instruction.
Summer instruction plans will be announced in the coming week and revisions to the fall schedule will be announced tentatively at the end of May, according to the email.
The two alternate scenarios for the Fall 2020 semester include either not being allowed to reopen campus by the start of the semester, or reopening only to have another stay-at-home mandate interrupt in-person instruction.
Currently, Illinois' stay-at-home order is in effect through the end of May, but Mayor Lori Lightfoot has said restrictions in Chicago may be extended depending on the circumstances, as reported May 2 by WTTW and other news outlets.
"This, then, is the moment to integrate into our course designs what we learned from our spring transition, particularly with respect to classes originally designed with intertwined projects or practical experiences," David said. "We must plan classes so that if there is an interruption, we can immediately pivot to remote instruction—and back—more seamlessly. We must also seize this opportunity to incorporate changes to our curriculum that prepare our students to thrive in the new creative spaces and practices created to respond to a world shaped by social distancing."
However, at least one instructor previously expressed concern over the college expecting them to "jump backward and forward between online and [in-person] teaching" because it may devalue a course, as reported April 21 by the Chronicle.
David said in the email that Academic Affairs is developing resources to assist in focused faculty development programming, courses on online instruction and Canvas use.
David said faculty "must be creative and nimble" in course planning. And she stressed that she was including herself as she will be teaching the "Big Chicago: Honors Access, Civic Life & City Design" course she "so carefully built in February" for the fall semester.
Despite the transition to remote learning halfway through the Spring 2020 semester, David said only "a small number of students have withdrawn from the institution since the start of the semester" and the number is only slightly higher than the Spring 2019 semester.
According to the email, special attendance reports indicate that nearly 10% of registered students are not attending one or two classes. Specifically, the reports showed that "around 600 students are not attending at least one class, but that only 14 of them have stopped attending five classes."
The task force representing all aspects of college operations that convened earlier this semester to deal with the coronavirus pandemic will assess ongoing plans to reopen safely and what resources are needed to support academic plans, including room configurations and health and cleaning protocols.
College officials were not available for additional questions or clarifications as of press time.

"As we move forward in the immediate absence of definitive answers, I have complete faith that we can hold true to our educational values and to the mission of the college," David said. "However uncertain the future may be, we will face it with caring, creativity, courage, and compassion."