'Everybody Wants Some!!' brings party to Chicago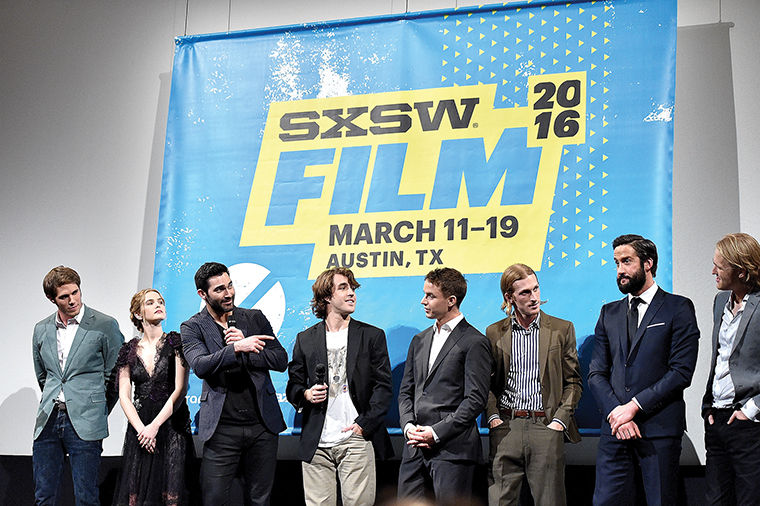 By Jonathon Sadowski CONTRIBUTING WRITER
March 28, 2016
The upcoming film "Everybody Wants Some!!," conceived by Academy Award-nominated writer and director Richard Linklater, was shown to a near-capacity audience March 15 at the Music Box Theatre, 3733 N. Southport Ave.
The film, scheduled for an April 1 release, was introduced by stars Blake Jenner, Tyler Hoechlin and Will Brittain, who, along with executive producer Stephen Feder, spoke with The Chronicle on March 16.
The movie focuses on a college freshman baseball player named Jake, played by Jenner, and his exploits with his teammates, played by an ensemble cast including Hoechlin and Brittain, during the first weekend of school in the 1980s.
"Everybody Wants Some!!" follows such Linklater flicks as "Boyhood," "Before Sunset" and "Dazed and Confused."
"[The film] is timeless," Jenner said. "The style changes; the music changes; fads change. Everything changes except for the experience."
The cast's actors, mostly in the millennial generation like their characters, stressed their hope that the film conveys a broad message to its generational cohorts. 
"Hopefully [millennials] see that, even going back to 1980, everyone goes through the same things," Hoechlin said. "Everyone has the same insecurities … and that doesn't change with time."
Brittain said he hopes millennials will watch the film and realize they do not have to be on their phones all the time to have fun.
"You can have a good time just hanging around with your pals," Brittain said. "You don't need anything more than a paper football and some Macallan 12 [scotch] to have a good time."
The entire cast lived on Linklater's Texas farm for three weeks during preproduction for script workshopping and rehearsals. The property had a game room that inspired a scene in the film centered on an intense foosball game, according to Hoechlin. 
During the workshopping period, entirely new scenes were written by the actors. Some,  such as the foosball sequence, made it to the film, Brittain said.
The actors prepared for the baseball scenes by studying '80s players and their techniques and constantly practicing between takes.
"It [was] a different style in the 1980s," Brittain said. "We wanted to make sure we locked that down, as well as made it look like we could throw a ball."
"Everybody Wants Some!!" is touted as a spiritual successor to Linklater's breakthrough "Dazed and Confused," and, to some degree, "Boyhood," but the actors stressed that it is a unique, standalone film.
"They call it a spiritual sequel, but it's definitely not a sequel in story or characters or anything," Jenner said. "It's in spirit and in tone. We had our own thing going on. The only similarity between the two is they're both timeless, how people can relate to them."
At the time of the screening, the trio of actors was set to move on to Miami for further promotion.
"It was the best time of my life," Jenner said at the film's Chicago screening. "It was the perfect make-up for not having my own freshman year of college. I became brothers with these guys."