Columbia's Jewish community balances High Holy Days and the start of fall semester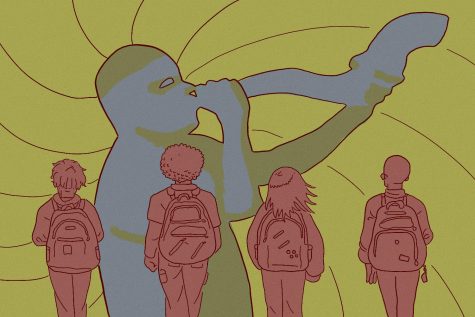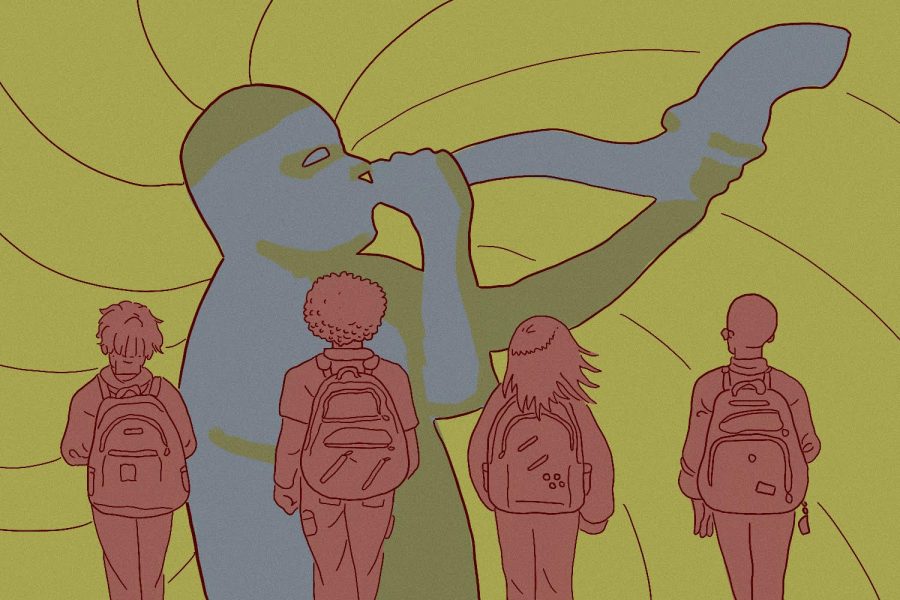 Updated ​Wednesday, Sept. 15 at 11:25 a.m. with additional information about the college's policy on religious holidays ​and a link to a ​religious holidays and observances calendar sent by the college in the July 15 email. 
Grace Bloom, a sophomore cinema and television arts major, breathed a sigh of relief when finding out she only had a morning class on the first day back to school, as it doubled as one of the most important days in the Jewish calendar.
Tuesday, Sept. 7 — the first day of the Fall 2021 semester — fell on Rosh Hashanah, the Jewish holiday that marks the beginning of the Jewish New Year. Bloom said she was faced with a tough choice, as doing any kind of work on a holiday goes against her Jewish identity.
"This has always been a thing I've had to deal with growing up in different academic institutions, but I think I'm lucky because I have a morning class," Bloom said. "It's an important thing to our religion to fulfill certain traditions on a certain date, especially during the evening, like Rosh Hashanah."
Bloom said she typically observes Rosh Hashanah with her family in Cleveland, where they attend services, have dinner together and engage in rituals to celebrate the holiday. Instead, Bloom observed in Evanston with her grandmother's sister and attended religious services via Zoom.
Despite the timing of the holiday, Senior Vice President and Provost Marcella David and Registrar Keri Walters were aware of the issue and sent an email to faculty and staff on July 15 addressing it.
The email reemphasized the school's policy saying that faculty should "make every effort to accommodate students who miss scheduled class meetings due to the observance of a religious holiday" and included a calendar of upcoming religious holidays ​and observances.
"Columbia College Chicago respects the right of and encourages all students, faculty, and staff to observe the religious holidays associated with their faith," the email stated. "We are writing to encourage you to be especially sensitive and accommodating to those who may be absent from school or work during these first two days of the semester in order to honor this important holiday."
Ames Hawkins, associate provost for Faculty Research and Development, said their role in the Provost's office was to communicate with faculty on the best practices on how to handle the situation with students.
"[The email] got sent to make sure faculty are paying close attention to the fact that it just so happened that those [two days] got lined up this year," Hawkins said. "So we communicated, 'Hey, don't think people didn't show up.'"
Hawkins said the email from the registrar's office was sent out on behalf of Columbia making space for those who observe High Holy Days, including both Rosh Hashanah and Yom Kippur, to practice their faith, rather than students, faculty and staff bringing up the dates to the administration first. Hawkins said Columbia "totally and 1000%" took the first initiative.
Yom Kippur, which signals the end of the Jewish High Holidays and is the holiest day in the Jewish year, begins at sunset on Wednesday, Sept. 15 and ends at nightfall the next day.
To accommodate Columbia's Jewish population, some professors who had a class on these holidays sent their students emails, making note of their support and understanding of people who did not attend their classes during the first days of school.
Hawkins, who is also a professor in the English and Creative Writing Department, was one of these professors.
Charles Cohen, executive director of Metro Chicago Hillel — a collection of Jewish communities and young adults — has worked with college students in Chicago addressing their concerns about observing the holiday, while not falling behind in their classes.
Cohen said he had a student reach out to him over the summer expressing concern over the timing of the semester and acknowledged how difficult the situation is for Jewish students.
"Anytime your personal identity becomes an obstacle for participating in your campus community, whatever that looks like, it's really hard," Cohen said. "It makes you feel excluded, makes you feel like you have a disadvantage."
To help create space for Jewish life on campus, Columbia's Hillel chapter hosts various events over Jewish holidays, with the High Holy Days being no exception.
"Looking at our registration list, seeing where Columbia students are, it looks like most people are choosing evening dinners and things like that," Cohen said. "Part of it is when students are available and part of it is our foresight and preparation to make sure that there are opportunities to have a variety of experiences that can connect [students] to the spirit of the season."