After 2020 cancellation, Pitchfork Music Festival returns to Chicago this weekend
By Sofia Felino, Co-Director of Photography
September 9, 2021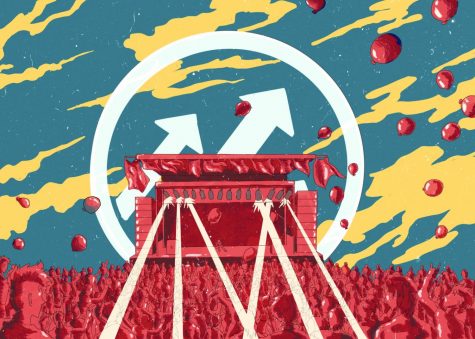 For better or for worse, music festivals around the world are back in business. In Chicago, festival season is far from over, and this month indie music listeners are in for a treat.
From September 10-12, the Pitchfork Music Festival will make its triumphant return to Chicago in Union Park.
In May of last year, Pitchfork canceled the festival due to COVID-19 concerns, but this year on May 17, Pitchfork announced the festival would return in September.
The festival scrapped its 2020 lineup and announced a brand new roster, with indie darlings Phoebe Bridgers and St. Vincent and neo-soul staple Erykah Badu as headliners.
While Pitchfork's lineup boasts artists from around the globe, the festival will host some Chicago natives as well, including indie trio Dehd and R&B singer-songwriter Jamila Woods.
Less than a month after tickets went on sale, Pitchfork announced that three-day passes were completely sold out. Single-day tickets, which sell for $90 before taxes and service fees, are still for sale on the festival's website
Pitchfork Music Festival follows closely on the heels of other Chicago music festivals like Lollapalooza and the Lyrical Lemonade Summer Smash Festival.
Mayor Lori Lightfoot made an appearance at Lollapalooza July 29 to introduce psychedelic soul band Black Pumas and showed support for the decision to hold that festival amid COVID-19 concerns. According to the Associated Press, the festival, which drew in 385,000 attendees over a four-day period, was linked to an estimated 203 new cases of COVID-19.
With sold-out three-day passes, it is likely that Pitchfork will reach its full capacity, which caps at 19,000 attendees. While this is a smaller headcount than that of Lollapalooza, Governor J.B. Pritzker has imposed stricter regulations statewide to combat COVID-19 since Lollapalooza, including an indoor mask mandate for vaccinated and unvaccinated individuals alike.
While the outdoor Pitchfork Music Festival does not require attendees to mask up, Pitchfork encourages masking at all times and requires proof of vaccination or a negative COVID test received no less than 24 hours prior or entry to the festival.
For attendees who feel unsafe or anxious during the festival, due to either COVID-19 or unrelated concerns, Pitchfork plans to provide an on-site Resource and Response Center to aid concerned or hurt individuals. Pitchfork has offered this service since 2018, but it has since been expanded to account for COVID-19.
During the festival, Pitchfork will host a number of events outside the festival grounds, including a film series at the beloved Music Box Theatre and 10 aftershows at venues across the city. On-site, in addition to musical performances, the festival will host a record fair, poster fair and craft fair.
Stay tuned for the Chronicle's upcoming coverage of the Pitchfork Music Festival in the days ahead.