Three Black women-owned restaurants that give love to the planet and community
As part of Black History Month the Chronicle wanted to shine light onto three restaurants: The Black Vegan, Gobble Doggs and Can't Believe It's Not Meat, owned by Black women committed to building their communities healthier and stronger with food.
The Black Vegan, a soul food-inspired vegan restaurant, opened amid the pandemic and Black Lives Matter protests.
Owned by former Columbia student Sparkle Le'Star Rucker, The Black Vegan, 2300 S. Kedzie Ave., was one of the few restaurants in Chicago giving out free food and assistance to those protesting with Black Lives Matter last summer, as well as to those who lost their jobs during the pandemic, Rucker said.
"That's one of the biggest things that has helped us get our momentum and the support that we have," she said.
With the ongoing pandemic, Rucker noticed people starting to pay more attention to their health. But at The Black Vegan, there are no salads or greens in sight.
"It was important for me to talk to people in their language," Rucker said. "And feed them the foods that looked and tasted the way they want in order for them to feel comfortable and know that you don't have to make this drastic change just to eat better."
This is why the menu is based on classic soul foods people would miss if they were to become vegan or live a healthier lifestyle, Rucker said. Vegan selections such as barbecue ribs, vegan fried shrimp, portobello wings, cheesecake and more are on the menu.
"A lot of people are trying to stay out of the hospital … especially in communities like this," she said. "This is a Latino and Black community—diabetes is one of the things that happens in our families the most."
Gobble Doggs, a turkey joint, began as a catering company in 2012 as a way to offer hot dogs to people who enjoy the classics, but do not eat beef or pork.
With support from the local community members, owner Annah Mitchell moved Gobble Doggs from a food truck to inside the LaSalle Street Station, 414 S. LaSalle St. in 2017.
The menu boasts both turkey and vegan hot dogs with any option of topping one may desire: pickles, chili, sautéed onions and garlic, cheese, pico de gallo and more.
Gobble Doggs currently offers scholarships to Black students graduating high school in an effort to encourage more of them to become entrepreneurs and bridge the generational wealth gap, Mitchell said.
"Even though we won't be able to give as much as we did in the previous years, we are able to give something," she said. "Anybody that leaves a cash tip, those go to that scholarship."
The scholarships can be used either for college or to start a business, Mitchell said.
"We want our kids to know that they have just as much of a right to own a business and be successful as anybody else," she said.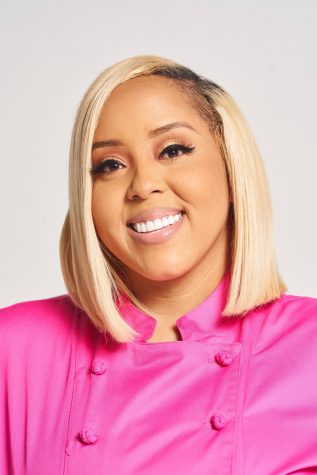 Laricia Chandler Baker, known as Chef Fab, an Englewood native and entrepreneur, started Can't Believe It's Not Meat in 2019 after becoming a vegetarian.
Can't Believe It's Not Meat offers a wide variety of vegan and vegetarian plant-based dishes including salads, sandwiches, hamburgers, tacos, burritos, "chicken" nuggets and Chef Fab's personal favorite, the Philly cheesesteak.
Baker said she became a vegetarian in 2017 after learning about the harmful effects meat has on the body and eventually taught herself to cook without it.
"The meat that we're eating is causing cancer, diabetes, heart problems [and] just so many things that won't give you a long life span," Baker said.
Can't Believe It's Not Meat is currently located at 1368 E. 53rd St. in Hyde Park, and a new location in Orland Park recently opened, where they serve vegan, vegetarian and "flexitarian" dishes.
"We do offer vegetarian cheese, as well as vegan cheese," she said. "But everything on the menu … is all vegan."
Can't Believe It's Not Meat also works with I Grow Chicago, an organization that works to build community connections and opportunities for Englewood residents.