The Chronicle's 2020 restaurant guide to Chicago
Before you walk into fine-dining establishments and spend $40 to $50 on a single plate as a part of Chicago Restaurant Week, consider walking into these casual eateries instead. In most of these hot spots listed below, you can get a bite and a drink for under $20, the sweet spot in pricing for anyone on the prowl for a new go-to joint.
Cheap Chicago eats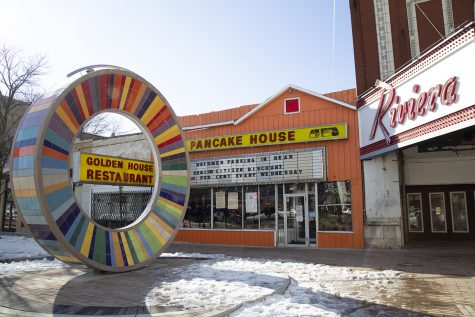 $ Golden House Restaurant and Pancake House
Red vinyl seats, cigarettes for sale, bottomless diner coffee lingering in the air—Uptown's Golden House Restaurant and Pancake House, 4744 N. Broadway, gives patrons a renewed appreciation for classic, homey diners of days past.
An omelette will run you maybe $7. You want that with toast or a side of pancakes? Classic breakfast dishes and more are served all day long. Be sure to bring cash for this old school joint, but if you forget, you'll be directed to the ATM just down the block.
$ The Wieners Circle
A saucy Chicago classic, The Wieners Circle, 2622 N. Clark St., is the greasy spoon stop for many in Lincoln Park since 1983. During normal business hours, customers can stop in for a Chicago dog and fries prepared the traditional way. But when the late hours of the night start to roll in, so does the banter, insults and foul mouths of both employees and customers. Known for its great late-night, post-bar food and salty commentary, The Wieners Circle delights no matter what hour of day it is.
Veggie lovers unite
$$ Majani Restaurant
Putting the soul in vegan dining, Majani Restaurant—located in both Pullman, 756 E. 111th St., and South Shore, 7167 Exchange Ave.—has customers covered from breakfast to dessert. Reasonably priced, flavor-filled, locally-sourced favorites are sure to be a hit with whomever you bring with you, whether they are vegan or not.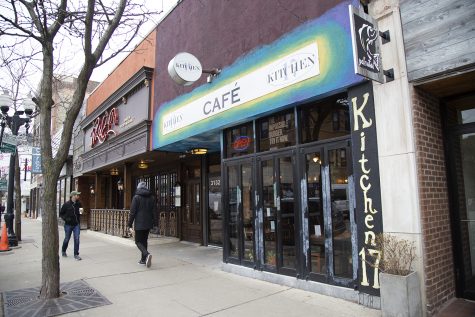 $$ Kitchen 17
Forget what you think you know about traditional bar food because Kitchen 17, 3132 N. Broadway, is doing it all vegan-and vegetarian-style. There's no need to sacrifice veganism for the cravings of pizza or mac and cheese because here you can have the best of both worlds. Plus, Kitchen 17 is BYOB–friendly, which means your favorite vegan wine you were eyeing can accompany you and your meal.
Munchies and mixers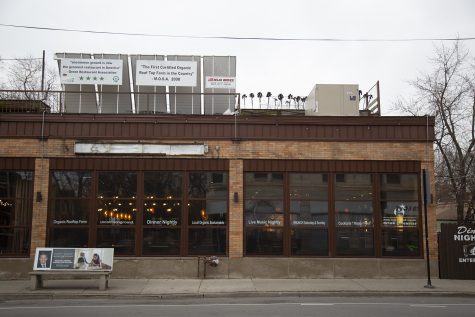 $ Uncommon Ground
In Lakeview, 3800 N. Clark St., and in Edgewater, 1401 W. Devon Ave., Uncommon Ground is serving beer, wine and cocktails, along with a multitude of dishes with ingredients sourced from their rooftop gardens. Have a family meal, catch a weeknight musician with friends or, when the weather is warmer, grab a drink on the patio. Uncommon Ground will serve up organic, smiley service to all patrons.
$$ Happy Camper
With one location in Old Town and one in Wrigleyville, Happy Camper, 1209 N. Wells St., is a cozy-chic bar, illuminated by neon signs and featuring a trademark silver camper. With drinks titled "The Hooch" and "Trailer Park Queen" as well as pizza with endless sauces and toppings, why not take a trip—whether it's for drunk pizza, a dinner out with your friends or maybe just more drinks.
Nice, but not too nice
$$ Lady Gregory's Andersonville
Do you like sweet potato fries served with maple syrup? Well, if not, you just might be converted when you visit the swanky Lady Gregory's Andersonville, 5260 N. Clark St., with its low-lit atmosphere and historic Chicago decor. Sunday brunch? They've got it. A ritzy dinner with your significant other? Let them show you to your table. At Lady G's you can always count on a classic meal with a twist.
$$ Grant Park Bistro
Looking for a place to dine close to campus? Grant Park Bistro, 800 S. Michigan Ave., is the spot to check out. Impress your parents while brunching on eggs Benedict or impress your crush by sharing a serving of grilled octopus, and if the prices seem a little out of your range—with an average meal ranging from $10 to $20—be sure to mention you go to Columbia, that'll earn you a 15% discount.
Chronicle staff picks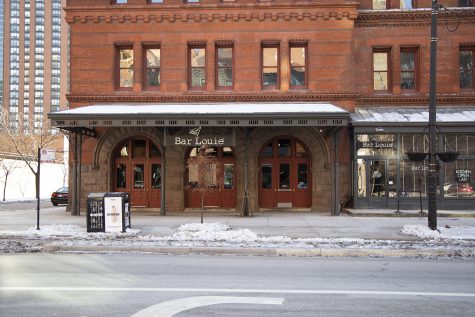 $ Bar Louie
The haunt of many a Chronicle member, Bar Louie has locations in University Village, 1325 S. Halsted St., River North, 335 N. Dearborn St., and, of course, the South Loop, 47 W. Polk St. A plethora of deals, including $5 Burger Tuesdays and half-off appetizers during "Appy Hour," finds this bar in the hearts of college students, local millennials and out-of-towners.
$$ Handlebar
Casual, vegetarian bar scene and patio—all of this describe Handlebar, 2311 W. North Ave. With a backbone devoted to customer-first service, the bar and restaurant offers variations of fan favorites, most of which can be upgraded to fit a vegetarian or vegan diet. Grab some buddies and head over, but be prepared to stand in line—good things like this are worth the wait.
$ – Easy on your wallet
$$ – Affordable, but after pay day