President and cabinet talk testing, enrollment and another Zoom commencement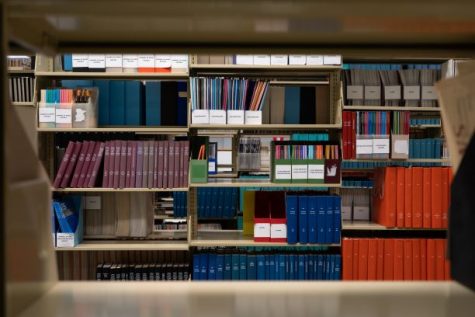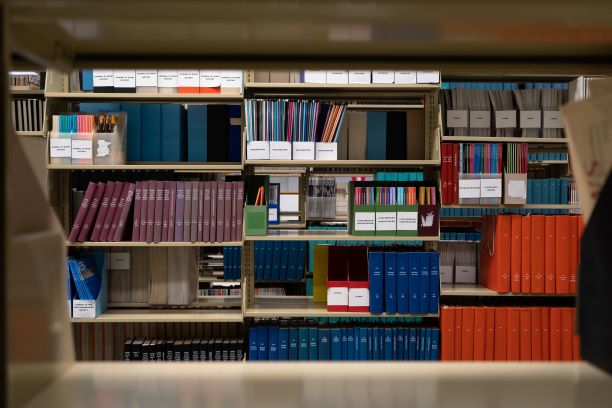 On the final day of the Fall 2020 semester, President and CEO Kwang-Wu Kim hosted a forum over Zoom with members of his cabinet to answer pre-submitted questions from students regarding plans for COVID-19 testing and courses for the upcoming semester. Administrators also offered updates on enrollment, housing and insight on decisions surrounding commencement.
"Our world right now is hard to predict from day to day," Kim said. "I want to thank you, the students, for being open and understanding, and in many cases, coming up with some amazing, creative and innovative solutions to college life during the pandemic."
Although the meeting consisted of around 30 people, only five students were in attendance and asked substantial follow up questions regarding what they can expect from the college in the coming months. 
Here are the most important highlights and updates from the Friday, Dec. 18 forum: 
TESTING
The college is requiring returning students who will be on campus, either for work, classes or living in the dorms, to get a COVID-19 test and submit their results to MedProctor by Feb. 1. 
Those living in residence halls must get a COVID-19 test outside of the college if returning to the dorms for the Spring 2021 semester. They will have to get an additional one to return to in-person classes or on-campus work, but can go through the college for their test.
Students living on-campus who do not leave for the break will only be required to get one COVID-19 test to access academic buildings.
Chief of Staff Laurent Pernot said students who are tested through the college's CareATC provider do not have to upload their documentation since the college will already have it on file. 
Additionally, the college plans to implement rapid tests which eliminate the two-to-three day waiting period so those being tested know their results within 15-30 minutes. 
Pernot said the rapid tests are less costly—roughly a $115 difference—and will shift from an upper nasal swabbing to a lower nasal swabbing, which he said is more comfortable and will hopefully encourage more people to get tested. 
Upper nasal swab tests will still be used as a backup to verify a positive test result from a rapid test, he said. 
Many of Colombia's in-person activities have been limited due to social distancing guidelines, Kim said, so by implementing rapid testing, some activities might be reinstated sooner for the spring.
"The desire for us is to make at least a part of the spring semester more engaging for our students … more on campus activity, more student social life, and perhaps more in-classroom, more in-studio experience," Kim said. 
Dean of Students John Pelrine said the college was struggling with having enough staff to check in on students placed in quarantine dorms, making students feel "very isolated." 
Moving forward, he said the health group CareATC will be checking in on students in quarantine daily at a set time via Zoom. If a student needs supplies, Pelrine said they can contact their assigned CareATC person, who can also address other quarantine issues, as reported by the Chronicle Dec. 15. 
"It's not gonna be the Hilton, but I think it'll be a better experience," Pelrine said. "If students really dread quarantine, our fear would be that they might not report being ill and that could contribute to a spread or an outbreak in the halls."
The daily check-in will start Dec. 21 for students in quarantine on campus. Pelrine added many students have opted to spend their quarantine session at home because of the holidays, so there are fewer students currently at the UC. 
CLASSES
Senior Vice President and Provost Marcella David said the college has worked hard to understand the student experience, specifically through student surveys that address their level of satisfaction with the mix of online, in-person and hybrid courses. 
David said with this feedback, the college has been able to get a better sense of which courses work best among the three formats, and in the spring, faculty members will be able to share what they have learned from the fall semester. 
She said students can expect their class schedules to be "locked-in" for the entirety of the semester, meaning courses will not deviate from hybrid to online, online to in-person or vice versa. 
Kim said it is important to note that any COVID-19-related changes that happen at the college directly fall in-line with changes made at the city level. 
As of right now, he said the biggest challenge in discussing the possibility of more in-person classes is the fact that Columbia's classrooms are often small and social distancing will still be required. 
Associate Vice President and Chief Information Officer Kathie Koch said the college has already installed around 170 cameras in classrooms so students can attend a class virtually if they do not feel comfortable attending in person. 
ENROLLMENT AND HOUSING
Kim said there are a significant number of students who have not enrolled for the Spring 2021 semester, for reasons such as financial or immunization holds and the need for more assistance with registering. 
He said faculty and staff have been diligently reaching out to students to encourage them to enroll for the Spring semester, but their efforts were not always successful.
Freshman enrollment grew in the Fall 2020 semester with 1,826 freshmen total, but overall the college's enrollment declined by 2.5%, as reported by the Chronicle Dec. 11. 
Vice President of Enrollment Management Michael Joseph said the goal is for the college's enrollment for the spring to decrease by only 2%. 
"We're very hopeful that we will be able to get more and more students registered," Joseph said. "We're working really hard to reach out to all of the students who have yet to register."
Kim said more students have dropped out of their housing contracts through Residence Life for the upcoming spring semester than any year prior, but the college has also seen a rise in students interested in signing a contract for the spring. 
He said Columbia is not holding students to their housing contracts, meaning if they choose to not want to live on-campus anymore, they have the option to leave. But, the college then takes on a "significant financial burden," he said. 
COMMENCEMENT
Kim said the college struggled in Spring 2020 with how commencement would pan out virtually, and acknowledged that decisions on the matter were likely announced too late. 
He said due to COVID-19 safety regulations, it is impossible for the college to host a 2021 ceremony in-person, but Columbia is developing a remote experience that will be reminiscent of a "true commencement."
The new virtual commencement will include having each graduate's name announced individually one by one, award competitions and musical performances. 
Kim said while it will be virtual, graduation fees will still be in place for regalia garments, diploma delivery, optional cap and gowns and for production efforts. 
Assistant Dean of Student Life Sheila Carter said pulling off a virtual commencement is a "large team effort," and discussions of plans have already started. She said the mission is to plan an experience for the students that allows it to be their moment.
Carter said more information on commencement will be announced in late January, and the Engage Columbia portal will be used for students to submit work for contests and more.
"We really have an opportunity to create an engaging celebratory commencement experience that our graduates will be able to plan around in the safety of their homes," Carter said.