Practicum film projects mimic showbiz, so don't 'expect a cakewalk'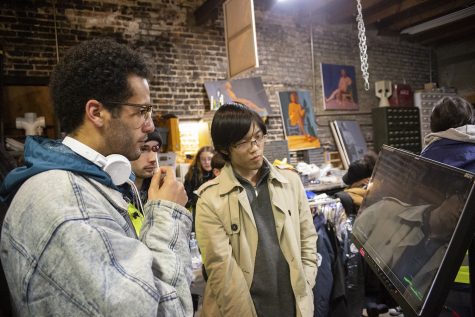 The set of a practicum film at the college is fairly standard—under hot lights mounted six feet off the ground, production assistants zip through a jungle of cables, as production designers, occasionally faced with only a week's worth of prep time, rush to dress the set.
"It's a s— show," said Jack Stearns, senior film major and production designer on Columbia's 2019 production of "Pegasus." "It's supposed to be hard. … If you go into it expecting a cakewalk … it's not going to happen. It's [about] the challenge."
Stearns' comments illuminate an ongoing tension that has long been associated with the Cinema and Television Arts Department's practicum, with students, on one hand, often saying the experience is far more complex and demanding than an actual set, while faculty members say they want their students to leave the program prepared to compete in a tough and competitive market.
Practicum courses are considered capstones—an experience-based project taken before graduation—in the Cinema and Television Arts Department. In the practicum, students from various disciplines, including cinematography, production design and directing, to name a few, collaborate to produce a short film. The course is selective, as students must either be nominated or apply for admission, with approximately five students from each discipline making the cut for the course that can range up to 70 total students.
At first glance, practicum seems to mimic the standard studio functions in the industry in terms of production value and the large number of people working on-set, but Tom Fraterrigo, professor of instruction in the Cinema and Television Arts Department who has taught the course, said that's a narrow way of viewing the experience.
"I've heard 'the studio system' used a lot by students to describe practicum, and I would say that it's a model of professional practice," Fraterrigo said.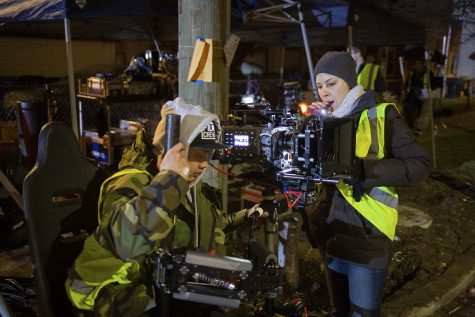 Like many professional shoots, budgeting is of paramount importance. Practicum films at Columbia receive a baseline budget of $5,000 from the college, with additional expenses approved on a case-by-case basis. This guarantees the school ownership of the final product, adding to the "real-world" feel of the course, said Carolina Posse, assistant professor in the Cinema and Television Arts Department.
The final short films are screened at Film Row Cinema, 1104 S. Wabash Ave., at the end of the semester to celebrate student work and to inspire freshmen and sophomore students to begin envisioning their own capstone.
Practicum is first and foremost an academic experience and, as such, puts the college in a tricky situation by having to balance a professional practice with a learning environment, from dealing with work that extends far outside of class hours to working within tight budgets, Posse said.
Adam Cho, a 2019 film alumnus, said he experienced this juxtaposition on his practicum production. Cho said by the second or third week of the course, everyone met in a room and pitched their film one after another. Soon after, students workshopped the details of each film, such as location and visual style.
"We are all part of everyone's films to some extent, up until people start shooting," Cho said. "People are getting so much information [in the class], they're having way too much time to change things, and they're being encouraged to change things too much where they can't focus their ideas."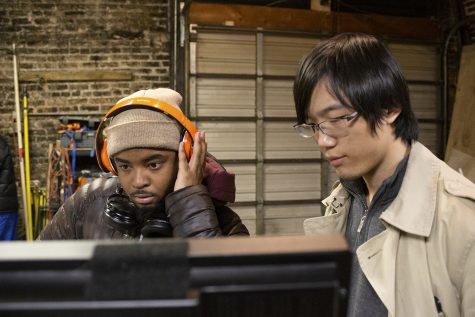 Cho said because of the classroom structure, there may be too many voices contributing, whereas in the industry the decisions weighed are typically decided quickly by the film's department heads as opposed to a group of up to 70 students.
As a result, Cho said people's practicum experience, whether good or bad, is entirely individualized depending on the students they collaborate with.
Kelly Hood, senior production design major, said practicum provides more than what is usually expected on sets, which can be a double-edged sword.
"In a way, we see more sides of a production than what we would normally see on a real set," Hood said.
However, Adam Jones,  cinematography coordinator and associate professor of instruction in the Cinema and Television Arts Department, said the emphasis on collaboration makes practicum unique.
"There's not too many people that have worked in film that are a jack-of-all-trades and know a lot about different jobs," Jones said.
In addition to the more than 70 student voices, Posse said up to 12 or more instructors can be involved with practicum.
When compared to the capstone courses of other film schools, such as the University of Southern California, the emphasis on collaboration goes across the board at Columbia, with the capstone experience at USC providing only five faculty instructors to help oversee the production, according to the USC School of Cinematic Arts' Fall 2015 course syllabus.
Regardless of the hurdles students have to jump through for practicum, students are firm in their belief that the practicum experience prepares them for the future.
"That's just showbiz, baby," Stearns said.