Museum works to smash stigma against BDSM, kink culture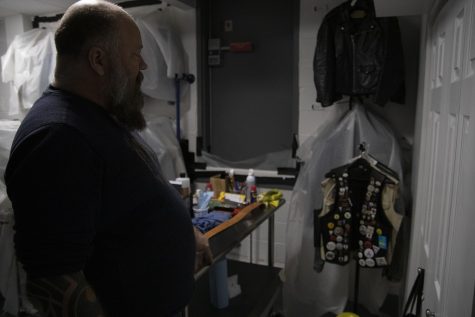 Tucked between a gas station and an international grocery store south of Rogers Park lies a building housing whips, dildos, erotic artwork and ropes meant for bondage.
The Leather Archives and Museum, located at 6418 N. Greenview Ave., serves as a bastion for preserving the culture and history of leather, kink, and BDSM, or bondage and discipline, dominance and submission, sadism and masochism.
"[Communities that are marginalized] are absent or even deliberately erased from history," said Mel Leverich, an archivist and collections librarian for the museum, referring to the leather community. "That's partly why we exist, to be a safe place for those stories to be remembered when other people would prefer that they be forgotten."
Founded in 1991 by Chuck Renslow and his friend Tony DeBlase, the museum was created to preserve the artifacts owned by members of the leather community who were dying of the AIDS epidemic.
Renslow, who died in 2017 at the age of 87, was an icon in Chicago's LGBTQ+ community, having a long history of establishing gay-friendly businesses throughout the city, founding the International Mr. Leather contest and helping to organize Chicago's first Gay Pride Parade following the Stonewall Inn riot.
Historically, the museum has been much more accepting of kink archival materials than other libraries and research organizations that collect LGBTQ+ materials, said Gary Wasdin, executive director of the Leather Archives and Museum.
"In many ways, this is a marginalized community within a marginalized community," Wasdin said. "Even within [the LGBTQ+ community], leather world, kink and BDSM are still further marginalized."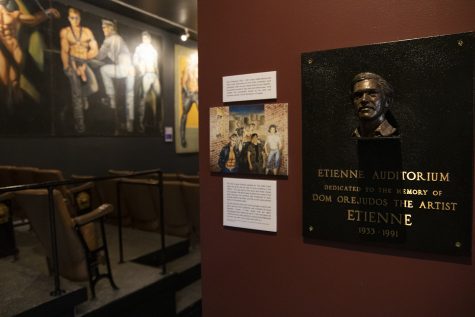 In 2017, the museum was inducted into the Chicago LGBT Hall of Fame, an organization dedicated to recognizing individuals and groups who have done important work for the community. The museum was also inducted into the Leather Hall of Fame in 2019.
Despite this recognition, the museum has ongoing issues with funding. 

"Funding is always a challenge because we're 100% privately funded," Wasdin said. "We're not like many research libraries. We don't necessarily have access to the same private funding sources they do. There's not a lot of government funding for the kind of work we do."
Besides the museum itself, the building houses an extensive archive of leather culture documents, artwork and artifacts. Anyone can request access to the archives for research by contacting the museum.
"We still are a niche research material that most other places don't collect," Wasdin said.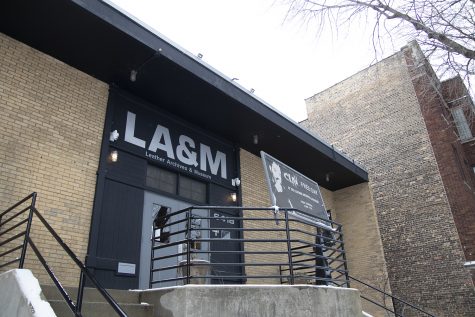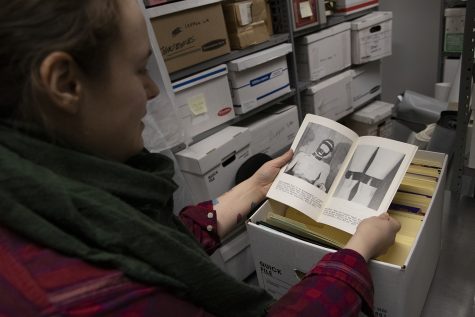 The museum's goal is to preserve leather, kink and BDSM culture and to destigmatize it through community outreach initiatives, including speaking at schools and hosting events for members of the kink community.
Wasdin was scheduled to be the featured speaker at Columbia's Safe and Kinky Valentine's Soirée at 4 p.m.Thursday, Feb. 13 at the Student Center. The museum is also hosting a Kinky Comic Book Drive to collect erotic comic book material this February, as well as a fetish superhero event on Friday, Feb. 28.
Despite increased education and understanding about leather, kink, and BDSM, supporters still face protests at national events.
After the 2020 Mid Atlantic Leather Weekend in January—a series of events held by leather clubs in Washington, D.C.—the Washington Examiner published an article by a self-identified gay man labeling the participants as "degenerates."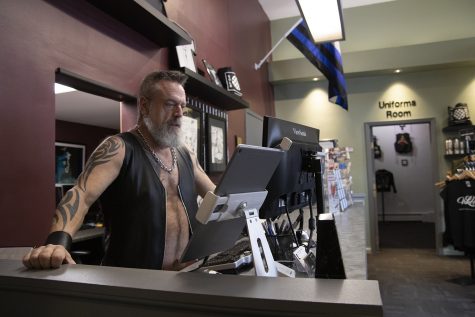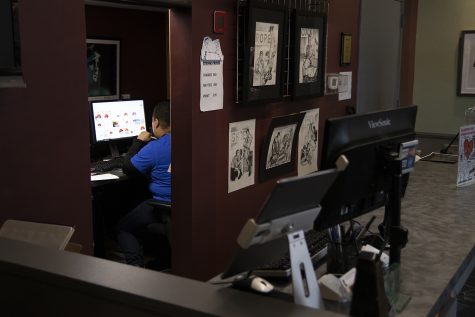 "As far as we've progressed in some ways and in some aspects as a society, we still have a really hard time talking about sex," Wasdin said. "We have an even harder time talking about non-normative sex."
The museum continues to prioritize representation of non-normative sex, adapting its catalogs and archives as new kink sub-communities emerge. Recently, the museum began collecting archival material on the pup community, a kink group that uses leashes and masks to role play as pets and owners.
"Histories [of the kink community] are wiped out and erased," Wasdin said. "Knowing that we're able to rescue those histories and show another side of society and the world, that's important."