Let the shenanigans begin: St. Patrick's Day attracts crowds of underage drinkers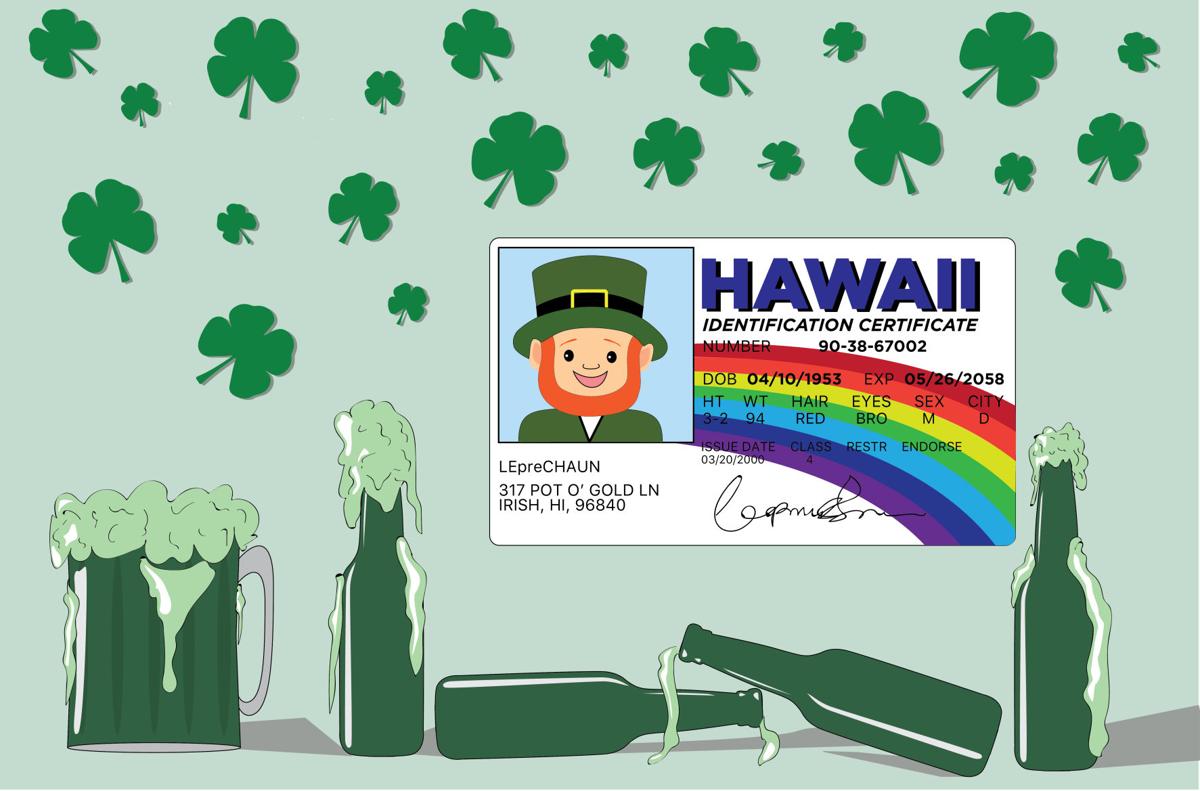 A young woman with tears streaming down her face leaned over a trash can to heave once more, throwing up the alcohol she consumed earlier that morning. Passersby equally intoxicated ignored the girl until, finally, one stopped to get a closer look. Pulling her head out of the trashcan, the curious passerby noticed the girl could not be more than 14 years old.
She could not take her eyes off the young girl and knew she had to help.
"She was by herself, and she was freaking out. I don't even think she knew she was in Chicago. She had no idea what was going on," said the 19-year-old Kishwaukee College student, who asked The Chronicle to remain anonymous.
This is just one of many instances of underage drinking that occurs in Chicago on St. Patrick's Day.
Chicago offers a large party scene for all ages on St. Patrick's Day. A March 6 study by WalletHub, an online personal finance company, named Chicago the No. 1 city in the U.S. to celebrate St. Patrick's Day. WalletHub took into consideration 17 metrics, including Irish pubs and hotels,when comparing 200 U.S cities.
"I was excited to go; that was the first time I've ever been for St. Patrick's Day. It was really fun, but everyone was going crazy," the Kishwaukee College student said. "I understand [people] want to celebrate and drink, but [they should] do it when [they] know [they're] safe. A lot of people don't."
The city has visitors from all over on St. Patrick's Day, making it a busy day for public transportation.
Matthew Brown, Metra conductor and 1988 arts, entertainment and media management alumnus, described St. Patrick's Day as the worst day of the year, when anything imaginable can occur.
"We have to be a little bit more lenient on a day like [St. Patrick's Day], or we'd be stopping the train constantly," Brown said. "It's only one day, thank goodness."
Freshman journalism major Ariel Lott works downtown at Uno's Pizzeria and said she has seen everything from arguments to people falling off bar tops.
Lott added she has also seen people under the age of 21 handle their liquor more responsibly than those of legal age.
"It's going to be hard trying to change a tradition that has been going on for so long. You [can't] expect people to stop [underage drinking]," Lott said.
Columbia is a dry campus and that policy extends to during special citywide events, according to college spokesperson Anjali Julka. She added that campus security has not seen unusual activity during the holiday.
While drinking has long been a staple St. Patrick's Day tradition, it has been a detriment to the South Side Irish Parade that marches down Western Avenue.
In 2012, the South Side Irish Parade Committee instituted a zero-tolerance policy for alcohol, the committee said in a March 5 email statement to The Chronicle.
Sophomore social media and digital strategy major Sarah Goodrich said she does not think underage drinking is that big of a deal if it is done in a safe environment.
"As long as you're not 12 years old," Goodrich said."You [should] have some common sense developed before you start drinking."