Journalist and Columbia alum detained in Myanmar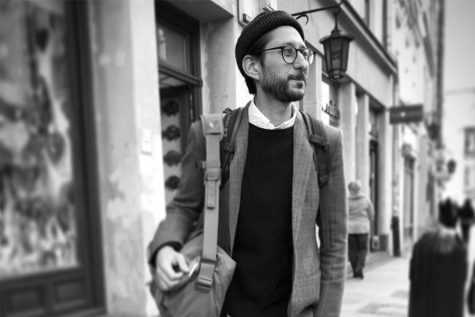 Danny Fenster, 37, an award-winning American journalist and the managing editor of Frontier Myanmar, a news and business publication based in Yangon, Myanmar, was captured by the military regime on May 24, according to his family and press reports.
Fenster, a 2009 Columbia journalism alum, was stopped at the Yangon international airport on his way home to the U.S. to surprise his family, in his hometown of Detroit, according to CNN.
According to the MoveOn.org petition statement created by Fenster's family, Danny Fenster is being held in Insein Prison in Yangon, described in the petition as "a political prison notorious for its human rights abuse."
Bryan Fenster, 39, Danny Fenster's older brother, said it has been nine days since the consular service at the U.S. Embassy put in a request to see Danny and it is unknown why he was detained. To his knowledge, the Myanmar regime has not replied to the request.
Bryan Fenster said he feared for his brother's safety because of the current state of rule in Myanmar, but the news of Danny Fenster's capture still came as a shock to the family.
"He wasn't in the streets or inciting violence, that was peace of mind for us, so… it was especially shocking given those facts," Fenster said.
Danny Fenster's detention comes almost four months after Myanmar's military seized power in a coup on February 1, overthrowing the democratically elected government of Aung San Suu Kyi and detaining government officials, according to a CNN report. The news agency reported that security forces in the country, formerly known as Burma, has brutally suppressed almost daily protests across the country, killing more than 820 people and arresting more than 5,400, according to the advocacy group Assistance Association for Political Prisoners.
In a CNN interview with Danny Fenster's parents, Buddy and Rose Fenster, his father said Danny had told him of the worsening situation for journalists in Myanmar prior to the military coup in February 2021. Bryan Fenster said he spoke with his brother four days before his capture, however his family has not seen him face-to-face in three years.
Bryan Fenster said it was last Monday, the day of his capture, when one of Danny's co-workers called him to notify him about the situation.
"It was maybe two quick breaths of panic, and then I've pretty much been in fight mode ever since just trying to get him home," Fenster said.
Bryan Fenster said he and his brother's time in Chicago, when Danny Fenster attended Columbia, was some of the "best years of their lives." Danny Fenster graduated from Columbia in December 2009.
Noah Isackson, an adjunct faculty member in the Communication Department, said he remembers Danny Fenster as one of his students in "Reporting and Writing II" in 2008, and used to joke with him about his last name because Fred Fenster is a principal character in the movie "Usual Suspects."
"I remember him as extremely professional, very motivated, very interested in the profession and the craft, soft spoken, polite [and] respectful," Isackson said.
Bryan Fenster urges people to call their elected officials and pressure the U.S. government to help with his brother's release as well as sharing news on social media with the hashtag #BringDannyHome, in an effort to mobilize the cause.
As of publication, the MoveOn.org petition for the Biden administration to "Secure American Journalist Danny Fenster's Immediate Release from Myanmar" has more than 30,000 signatures.
The Fenster family launched a website, BringDannyHome.com, as a hub for the news stories about Danny's detainment. They also have T-shirts for sale, saying "Free Fenster" and "Protect the Press," with the intent for Danny Fenster to decide where the proceeds will go after his release.
Bryan Fenster said he and his family are "cautiously optimistic."
Allan Lengel, editor and co-founder of Deadline Detroit said Fenster's parents are his closest friends and he has known Danny Fenster since birth. Lengel said he is thought of as an uncle to the Fenster brothers, coming over every Saturday when the brothers were younger to watch "Pee-wee's Playhouse." The Fenster family would also visit Lengel every year in Washington D.C. when he was a reporter for The Washington Post.
Lengel said he thinks Danny Fenster was inspired by him, knowing he was a journalist and that he just "gravitated toward journalism." Lengel said he was the person who visited Danny's school for "Special Person's Day" when Danny was younger.
"He always saw me working as a journalist, he saw that I was on strike, he must've been 12 years old; I was on strike at the Detroit News and I remember him taking a picket sign out of my car and holding it," Lengel said.
To Lengel's knowledge, Danny Fenster has not been charged with any crime at this point. He said Danny previously worked at Myanmar Now, which was banned by the Myanmar government and Lengel thinks the government might have thought he still had an affiliation with the publication.
"He [is] somebody who really is about justice and passion for people and really understands all different kinds of people and people who are in a disadvantage either economically or in a political disadvantage like a lot of the folks are in Myanmar," Lengel said.
To Lengel, the situation is symbolic of the need for freedom of the press and the importance of democracy.
"I think it's very important that we show that you just can't pick up a journalist and silence them like that," Lengel said.