Indie rock band flipturn talks debut album, future Chicago shows following Lollapalooza performance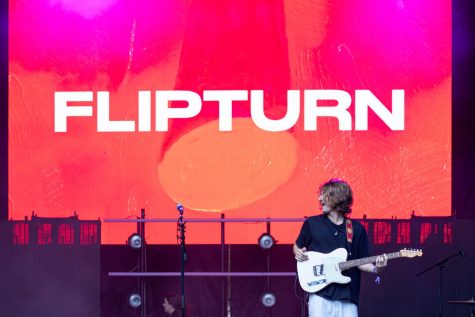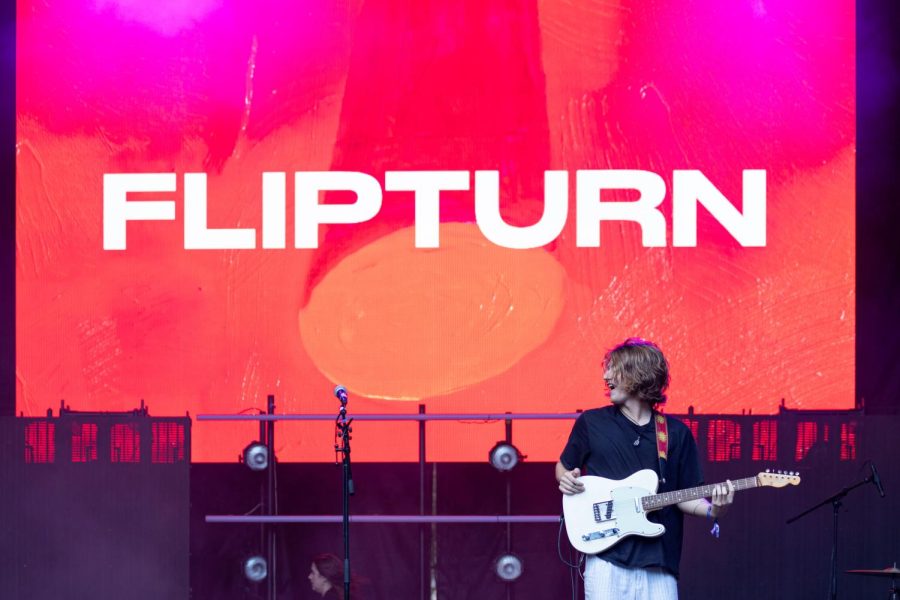 From meeting in high school and casually jamming out together to now selling out shows across the United States, flipturn's success is only just beginning.
It all started when Madeline Jarman and Tristan Duncan were studying at Starbucks and got the idea to start a band.
The two spoke about how Jarman plays the bass guitar and Duncan plays guitar, but they needed a singer.
"I was like, 'I know this guy, Dillon; he can sing,'" Jarman said. "We called him up and said, 'Hey, do you want to try this, try doing something cool,' and he was down. So from there we just learned covers, and then eventually got around to writing our own original music."
Lead singer Dillon Basse said they had the desire to write collectively, but it took time for the band to find their footing.
"Since the beginning of the band, we wanted to write music together," Basse said. "It takes a minute to write music, especially when you're writing for the first time together; you're figuring each other out and figuring out yourselves."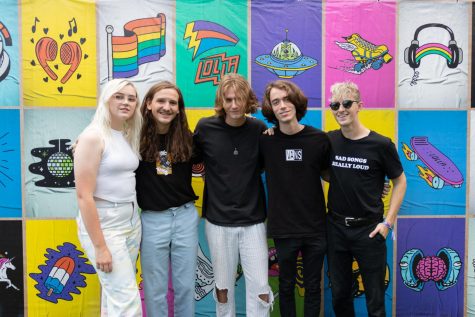 The trio eventually added drummer Devon VonBalson and keyboardist and guitarist Mitch Fountain to the group to complete the band. Together they bonded through their love of artists like Phoenix, Two Door Cinema Club, Magic Man and The Killers.
When talking about the music from their early days, the band's song "Chicago" became a topic since they returned to the city for two performances during the 2022 Lollapalooza weekend.
"['Chicago'] was one of [the band's] first songs," said Basse. "And there was this feeling we all had, you know, getting out of that small town [in Florida], going out and seeing the world … and I think that that's really where that came from." 
The band performed on the Discord Stage in the afternoon July 29 with fans arriving early to watch their set. They performed a number of their popular songs but also performed "Space Cowboy" for the first time.
Since the band's start in 2016, they have evolved and grown enough to have their first headline tour in 2020. But, with only a few shows in, the tour came to a halt due to the COVID-19 pandemic.
"Our last show [was] in San Antonio, Texas, and [Jarman] was the voice of reason in a van full of stupid guys," Basse said. "We were all saying, 'We're gonna keep going; we're gonna make it,' but [Jarman said] 'No, we're turning around.'"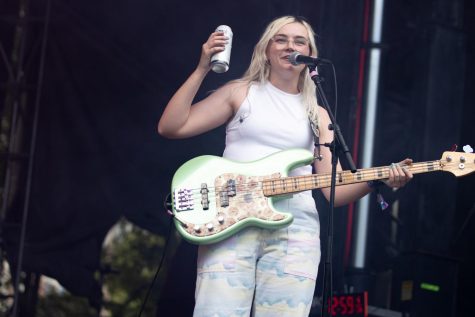 Though COVID-19 shut down their tour, the band shifted endeavors and decided to start writing their first album together in September 2020.
While based in Arizona, the band spent a few weeks writing their album "Shadowglow." Jarman said the change of scenery gave them inspiration and time to focus on the album.
"A lot of [the album is] about the self and this idea of self-actualization," Duncan said.
Duncan and Jarman said the album works to juxtapose light and dark while reflecting on who they are as people as they navigate adulthood.
Now, flipturn's debut album "Shadowglow" is out, and the band will be back in Chicago on their national headlining tour with a special show at Lincoln Hall on Halloween night.