GRLZ WKND concert celebrates female empowerment at Avondale Music Hall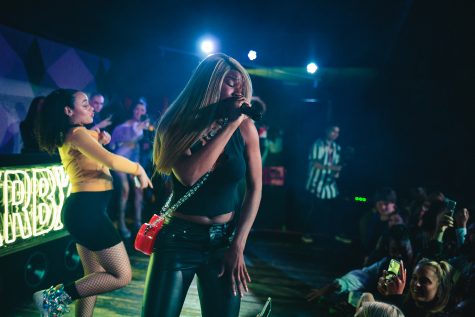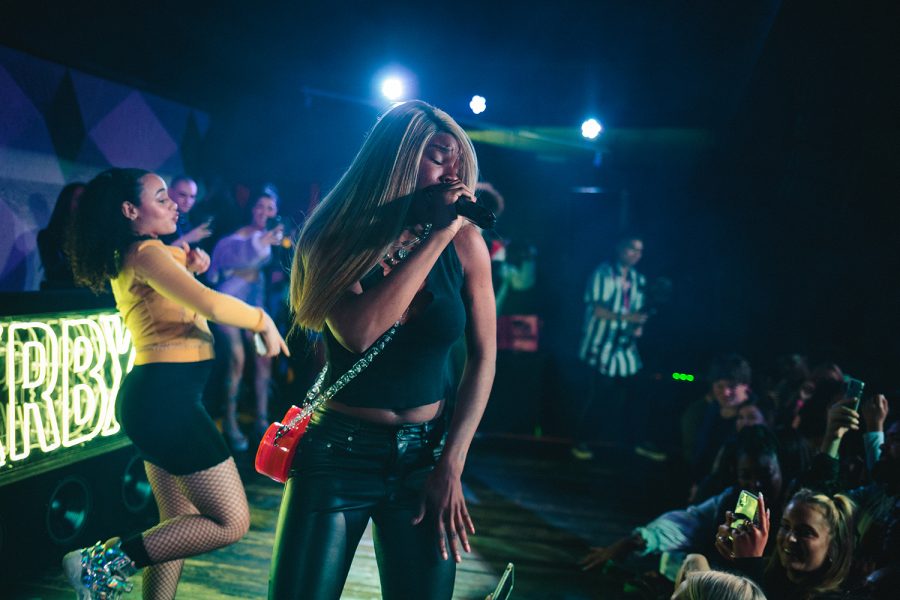 After a successful EP release party last November with her friend and fellow musician Tmuny, King Inesse, a 20-year-old DJ and YouTuber from the North Side, knew she wanted to take it a step further by creating an experience that emphasized female representation in hip-hop.
For six months, Chicago artists Inesse, Tmuny and Lei Dominique collaborated on a project that would celebrate the empowerment of women through countless hours of planning to develop an uplifting message.
The trio eventually developed their work into a concert, GRLZ WKND, which was held on International Women's Day, March 8, at Avondale Music Hall, 3336 N. Milwaukee Ave. The show's headliner was Dallas rapper Tay Money, who was accompanied by a slew of up-and-coming female talent in Chicago.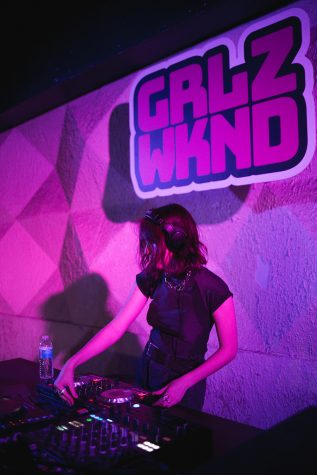 As a DJ and concertgoer herself, Inesse said she had never seen a female rap DJ with their own set before, so she decided to create her own with GRLZ WKND.
"We have to show [the world] that we can turn some s–t up, just as much as any other show can do, just as much as any other show with a male lineup could do," Inesse said.
Inesse said she has not been taken seriously as a woman in the entertainment industry.
"When I started deejaying, I felt like I couldn't really come to certain people for help or advice because I felt like they would make me feel less than," Inesse said. "Or, [they'd say] 'You're a girl, why are you trying to be a rap DJ?'"
Don't get her wrong, though. Although some in the industry may have been critical and less than accepting of women, making her own way also brought out a lot of supporters.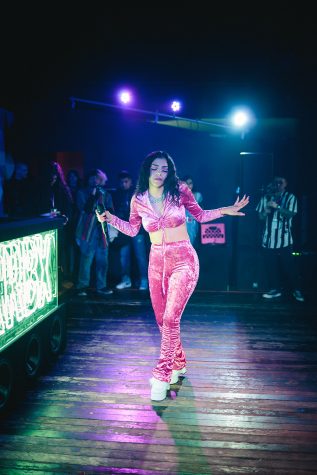 "People feel like if they can't beat you, they go against you," she said. "But if you can't beat me, join the team."
Inesse knew Tay Money, a Dallas-based rapper, through her job working at the local resale shop Boneyard Chicago, 1102 N. Ashland Ave., and asked her to headline the show after hearing her musical projects.
"She represents this s–t. She represents women's empowerment, being a bad b—h," Inesse said.
In Tmuny's eyes, it was a dream line up featuring diverse female talent from different areas in Chicago.
"We generally want to see everyone win that's around us. It's been nothing but reciprocation, and I think that's beautiful," Tmuny said.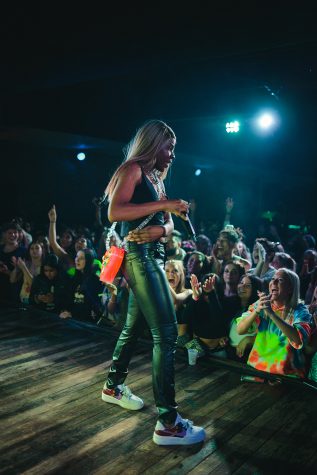 The night of the show was filled with positive energy as everyone in attendance danced to DJ Finger Beats. She warmed up the crowd with electronic tunes until Silva brought her reggaeton style to the stage, suited up in a hot-pink suede outfit.
"I feel like the female rap-wave right now is really popping," said Olivia Kopeski, who attended the show. "You look at Megan The Stallion, Rico Nasty [and] Doja Cat … that's never really been seen before at this volume."
Tmuny and Dominique performed songs from their own EPs while Inesse deejayed a diverse arrangement of songs, ranging from "Glamorous" by Fergie to "Faneto" by Chief Keef.
While empowering women and celebrating International Women's Day, the event kick-started a movement of concerts headlined by female artists, all while being a representation of a safe space—welcoming everyone with open arms and encouraging them to dance and sing.
"I wanted everyone to come and just feel safe … like you're dancing with your friends in your bedroom type of vibe," Inesse said.