Family leads press conference to raise awareness of Danny Fenster's 100th day of imprisonment in Myanmar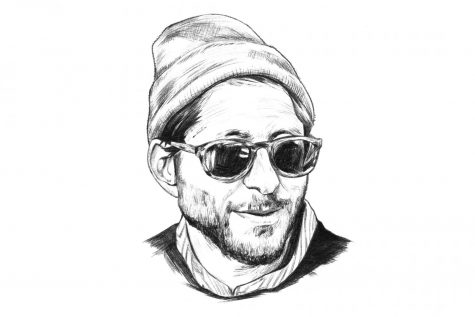 Friends and family of Danny Fenster, about 40 domestic and international news outlets, and state representatives marked the journalist's 100th day imprisoned in Insein Prison in Myanmar with no formal charges.
"We definitely still are hoping; we'd love to have more than anything to have Danny home for the Jewish New Year," Rose Fenster, Danny's mom said at the Tuesday press event. "It's meant tradition and family, being together, talking about the year, talking about things that have come and gone or personal stuff."
Danny Fenster's next court hearing is scheduled for Sept. 6, which falls on the first day of Rosh Hashanah, a traditional holiday for the Fenster family.
The journalist and 2009 Columbia alum, was working as the managing editor at Frontier Myanmar, a news publication based in Yangon, Myanmar, before he was detained by the military regime on May 24 in the Yangon International Airport on his way home to Detroit.
The Fenster family has not spoken to Danny since Aug. 1, and in total has had only three phone calls with him. The U.S. Embassy has not been able to access the virtual court hearings and the Fensters do not know why Danny continues to be held without formal charges.
Bryan said Danny's wife, Juliana Silva, was able to phone Danny briefly last week, however it was during the middle of the night Eastern/Central time, and the Fensters missed the opportunity. Silva said Danny "sounded good" and as of now he does not have the severe COVID-19 symptoms he told his family he was experiencing earlier this summer.
As reported by the Chronicle July 22, during a phone call July 8, Danny told his family he was experiencing COVID-19 symptoms, but had not been tested or received medical treatment.
Danny's dedication to truthful storytelling and raising voices was nationally recognized on Aug. 30 when he was announced as one of two recipients of the 2021 John Aubuchon National Press Freedom Award — an award that recognizes brave journalists seeking truth in difficult circumstances. This award will be announced at the National Press Club's award gala on Oct. 20 in Washington D.C.
Danny's grandmother, 95, is a Holocaust survivor, and the sole survivor of her immediate family. Buddy Fenster, Danny's dad, said his son would listen carefully to his grandma's stories and even interviewed her to ensure her story is passed down for generations.
Bryan Fenster said the hardest part is that the U.S. government receives little recognition of their requests from the military regime in Myanmar and the COVID-19 outbreak in Myanmar has worsened conditions overall.
According to the Associated Press, health authorities on Aug. 26 reported a total of 383,514 COVID-19 cases since the pandemic began and 14,850 deaths in total, with 8.2% of the country's 54 million people receiving at least one dose of the vaccine.
Bryan confirmed the family has weekly video chats with the State Department, bi-weekly meetings with the U.S. Embassy in Yangon and weekly communication with Congressperson Andy Levin, D-Mich.
The Fensters continue to garner worldwide support for Danny's release at BringDannyHome.com.
Buddy Fenster said his son's innocence gives him optimism every day that he will be released.
"I think it's inherent in human nature, something called hope, and I think it's the one thing that keeps us from jumping off buildings," Buddy Fenster said. "You know, we believe in ourselves. We believe we can get this done. We're going to stay tough. We're going to feed off Danny's strength, and Juliana's strength too, for that matter, and we're gonna get them home."