'We don't want this story to fade away': Danny Fenster has COVID-19 amid virus surge in Myanmar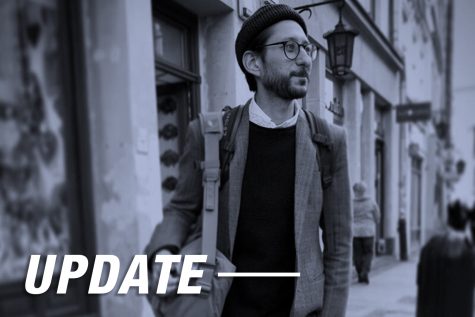 The Fenster family and Juliana Silva, the wife of Danny Fenster, said they spoke to Danny for about 15 to 20 minutes through a landline phone from Insein Prison to a phone at the U.S. Embassy in Yangon.
During the phone call on July 8, Danny Fenster told family he was experiencing COVID-19 symptoms. He said the prison gave him decongestants, but did not test or treat him for the virus.
"Unfortunately it's a pretty light conversation because there's other people in the room with [Danny] so we didn't really discuss the case that much or any details, not that we have any details," said Bryan Fenster, Danny's brother.
On July 15, Danny had a virtual court hearing because of a two-week lockdown administered in Insein Prison, where he is detained, due to a COVID-19 spike. Bryan Fenster said the U.S. Embassy was not granted access to this hearing. However, Danny's lawyer, Than Zaw Aung, was present.
The next day, the Fensters read in an article by the Associated Press that Danny told his lawyer he was infected with COVID-19 and has not received medicine.
Danny Fenster, 37, an award-winning American journalist, 2009 Columbia alum and the managing editor of Frontier Myanmar, a news and business publication based in Yangon, Myanmar, was taken into custody by the military regime on May 24, making today 59 days since his detainment.
According to the Associated Press, Fenster has been charged with incitement, which could lead to three years of imprisonment. Aung said this charge stems from Danny's previous job at Myanmar Now, a news publication whose license was revoked in March.
"We're very concerned, not only that he has [COVID-19], but he still has not been treated for it," Bryan Fenster said. "We're hoping that he does not have severe symptoms, but the fact that he is literally swimming in the virus while being in that prison because it's hit the prison so hard is very, very concerning."
Health officials reported 4,188 new cases of the coronavirus were reported in Myanmar on Thursday, with 165 deaths, amounting to a total of 4,346 deaths, according to the Associated Press.
Myanmar is struggling to fight the virus and has only a small number of COVID-19 vaccines.
Bryan Fenster said the family does not expect to receive new information this week because Myanmar is in a lockdown due to the virus. He said his family has been "in the dark" for two weeks and fears the process will move even slower, with Danny's next hearing not until July 28.
"We don't want this story to fade away," Bryan Fenster said. "As a family all we can do is continue to tell his story because for as much [media] coverage as we've gotten, there are a lot of people that don't know about this."
Bryan Fenster said his family is in contact with Danny Fenster's boss at Frontier Myanmar, and speaks to Silva twice a day despite the 10 ½ hour time difference.
Silva, 37, and a web designer, visits the U.S. Embassy in Yangon to get updates on Danny, but she is not allowed to visit him, and stays at their residence in Yangon following the country's COVID-19 lockdown procedures.
Additionally, every week the Fensters video chat with the State Department and every other week with the U.S. Embassy for updates, as government officials continue to pressure Danny's release.
The Office of U.S. Senator Dick Durbin (D-IL) provided a statement to the Chronicle on Monday, July 19, regarding Danny Fenster's continued detainment.
"U.S. Senator Dick Durbin has made inquiries on behalf of Danny Fenster with both the U.S. Department of State and the Burmese Embassy," the statement read. The Senator continues to join his colleagues in Mr. Fenster's home state of Michigan in pushing for his safe return to the United States."
As Danny's detainment proceeds, the Columbia community continues to show support for the alum.
Jennifer Halperin, one of the internship and career advisors in the Career Center, remembers meeting with Danny to discuss internship opportunities while he was a student in 2008 and said it was evident that he was drawn to working in social justice.
"He always seemed like such a kind-hearted person whether toward his fellow students, or this larger philosophy of wanting to help people," Halperin said.
Halperin said Danny emailed her in 2019 saying he was working in Myanmar and that his publication was hiring a copy editor. He asked if anyone she knew was interested in the position.
Bryan Fenster said Danny's story has gained attention from popular musicians such as Tom Morello, U2 and Jason Isbell.
The Fensters continue to add updates, sell T-shirts and share sketches of Danny from artists around the world to BringDannyHome.com. The site recently added a section for friends and family of Danny to share stories.
"We're constantly thinking how to tell this story in a different way digitally, just saying Danny is such an amazing storyteller, we want to do his story justice," Bryan Fenster said.