Fall activities for a pandemic Halloween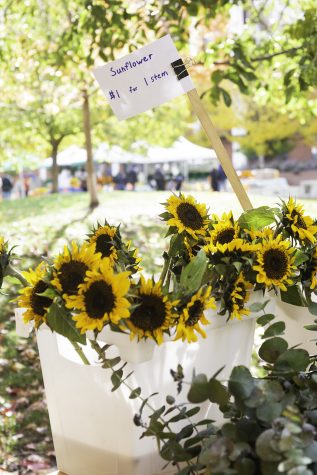 Although the pandemic has caused the cancellation of some beloved fall attractions like haunted houses and the Six Flags Fright Fest, there are still a variety of spooktacular activities the coronavirus has not scared away for Halloween this year.
Whether you enjoy the sight of pumpkins or are thrilled by a good scare, here are some alternative options to partake in this fall in Chicago.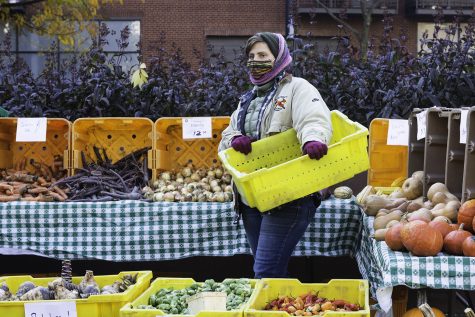 Farmer's Markets
Farmer's markets will be open through December across the city. The Garfield Park Neighborhood Market, 135 N. Kedzie Ave., features 10 different vendors each day it is open and is selling goods in addition to usual harvest items such as pumpkins, corn, squash and potatoes.
One of the vendors, Ida's Sweet Tooth, sells rum and caramel cakes and a variety of cupcakes featuring flavors like red velvet, Oreo and cocoa buttercream. Another vendor, Gaia Designs by Q, offers handcrafted crystals and gemstone accessories and sells organic wellness items like oil balms and juices.
The chicago.gov website lists the locations and hours of operation for all farmer's markets in the city.
Drive-in Halloween Haunt
Replay Lincoln Park, an arcade bar at 2833 N. Sheffield Ave., is hosting a drive-thru haunted alley, where guests will park their cars, lock their doors and wait in horror for bloody monsters and ghastly ghouls to ambush them.
Dubbed the "Alley of Darkness," the experience includes a short drive-in horror film screening to prime the audience before the haunted alley experience, which lasts around 30 minutes. Tickets must be reserved in advance and are $75 per car. For those who do not have a car, rentals are available for $25 in addition to the ticket price. Rentals are aired out and sanitized between guests.
Alley of Darkness will be open through Oct. 31, and its hours are 5-11 p.m. It's currently open and operating daily.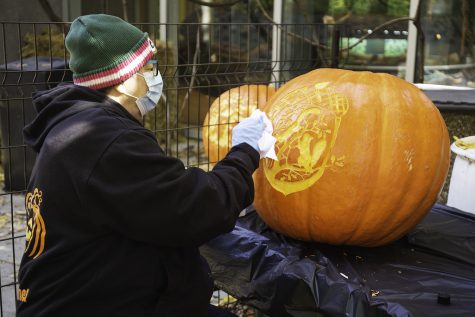 Pumpkin Walk
If you feel like walking under a spooky sky with a full moon and other illuminations, this event is for you. Every Saturday during the month of October artfully crafted Jack-O-Lanterns will be on display along the path at the Pritzker Family Children's Zoo, 2234 N. Cannon Drive. Tickets are $3 per person and can be purchased in advance.
Ghost Tours
Some of the most haunted sites in Chicago are the Congress Plaza Hotel and the location of H.H. Holmes' Murder Castle, both of which are stops on free Chicago ghost tours. The tours, organized by Free Tours By Foot, run through Oct. 31 and offer GPS-led audio tours in English.
Another company hosting ghost tours is Windy City Ghosts. The company offers at-home options for a good scare like "Lily," a virtual version of Elf on the Shelf. She is meant to scare off evil spirits per an old Viking tradition.
Ghostflix, a live video ghost tour program, offer tours from 20 different cities. Tickets are $15 per viewer and on-demand showings are $13.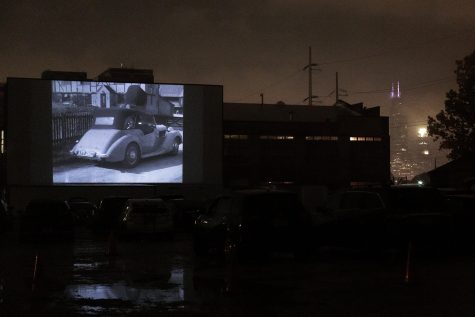 Drive-in Horror Movie Marathon
The Music Box has teamed up with Pilsen's Chi-Town Movies Drive-in to screen horror films daily throughout October.
Due to coronavirus restrictions requiring a 50-person capacity at The Music Box, movies will be screened at the Pilsen drive-in, 2343 S. Throop St.
Individual features are played Sunday through Thursday, while Friday and Saturday include double features. Fridays' double features called "Grindhouse Fridays" will showcase bloody exploitation films and "Rip-Off Saturdays" will display classics like "The Omen."