Faculty say goodbye to Suzanne Blum Malley before her departure from the college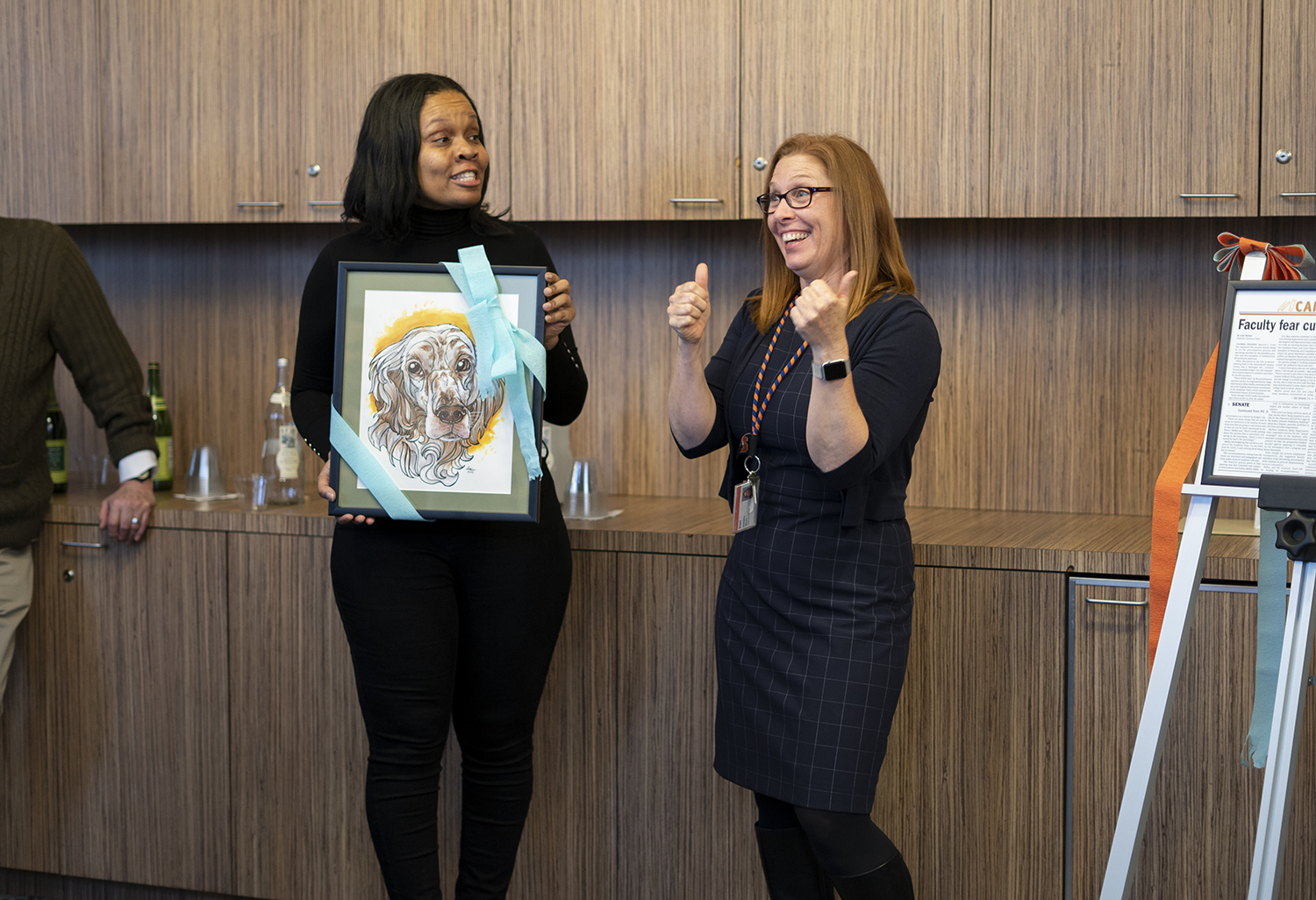 After 25 years at the college, Senior Associate Provost Suzanne Blum Malley bid goodbye to her colleagues at Columbia.
Following her last day at Columbia, Blum Malley will take on a new position as provost at Methodist University in Fayetteville, North Carolina.
"There are so many things to miss, there are too many to count," Blum Malley said at an informal gathering on Thursday, Jan. 9 to celebrate her contributions to Columbia, held at 600 S. Michigan Ave., "but, of course, it is the people—both students who bring nonstop energy and faculty and staff who are so deeply committed to creating an amazing educational experience."
The gathering was organized by Senior Vice President and Provost Marcella David, who took over the role in June 2019 following Blum Malley's interlude as interim chair. Blum Malley was appointed to the interim position after the departure of former Senior Vice President and Provost Stan Wearden, who left Columbia in January 2019 to become the president at Methodist University.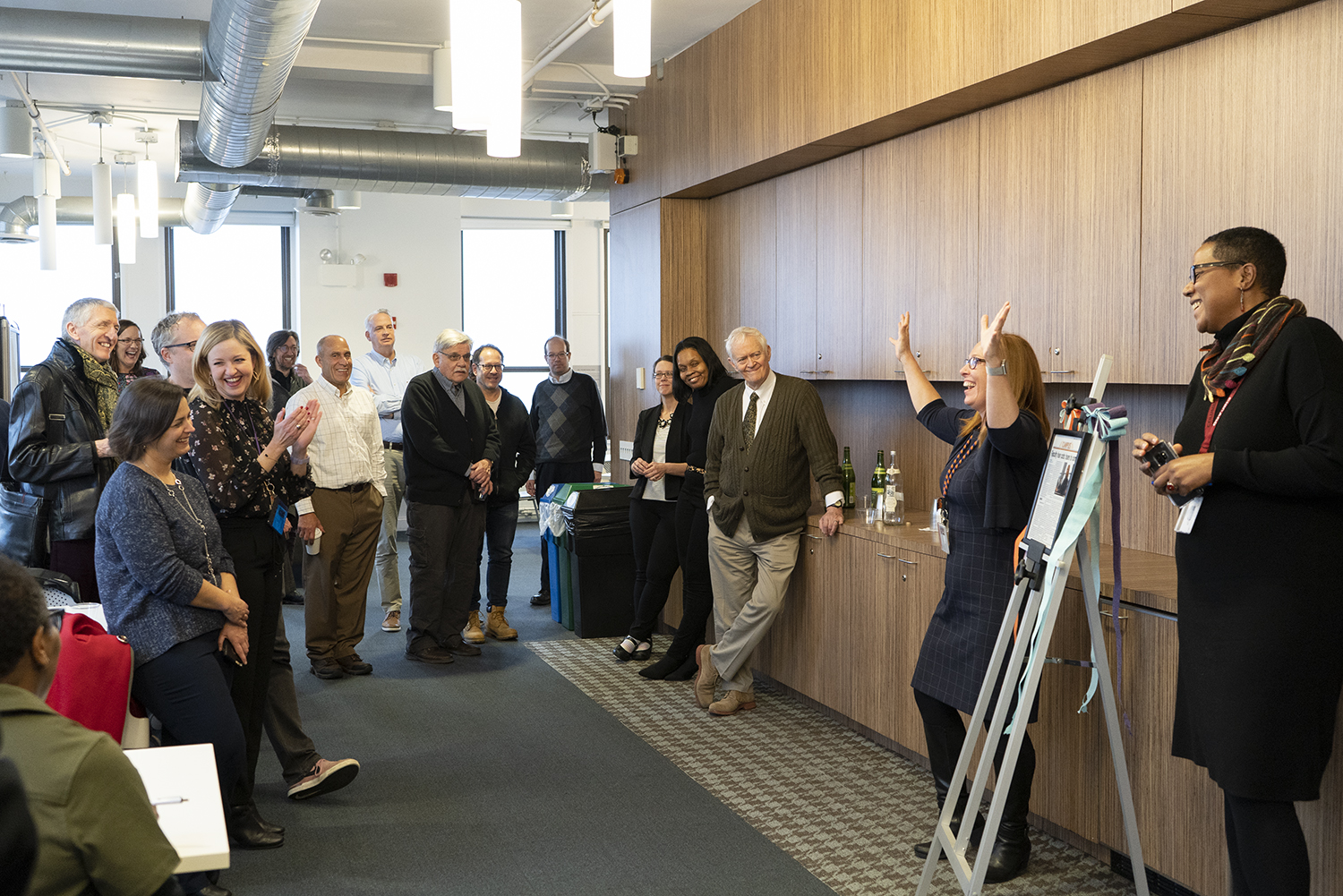 "Working with [Blum Malley] has proven to be a joyful experience," David said. "She is completely passionate about the success of Columbia College Chicago. She believes in this place, she believes in the students, in the faculty and she wants it to be the very best it can possibly be. She believes in every aspect of it; she believes there shouldn't be cockroaches in the library … There's no detail about Columbia College where you couldn't say there wasn't a goal [she] had in mind."
Some faculty shed tears as they shared memories and expressed their appreciation for Blum Malley's contributions to Columbia, with David emphasizing Blum Malley's initiative to improve the learning environment.
Blum Malley's new role at Methodist University will begin Jan. 15, as reported Nov. 8, 2019, by the Chronicle.
"It's really special here, and I will miss that," Blum Malley said. "But I also look forward to exploring the ins and outs of a new institution."