Columbia student grows in the music industry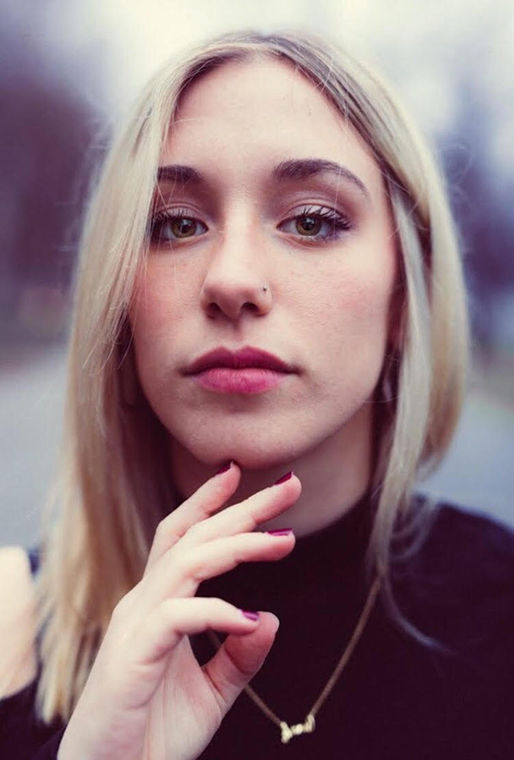 Growing up in a suburb outside of Detroit, Anna Agosta sang her first solo in her school's annual Christmas concert at 5 years old. Since that performance and many others, the 21-year-old boasts numerous achievements, including her April 20 first place victory at Columbia's Biggest Mouth competition, her May 12 opening performance at the annual Manifest Urban Art Festival and now her first EP, Greenhouse, which debuted Sept. 5 on Apple Music, SoundCloud and Spotify.
After moving to Chicago almost four years ago, the senior music major has been focused on growing as an artist and learning the business aspects of music, hoping to manage herself in the future.
The Chronicle spoke with Agosta about Greenhouse, opportunities at Columbia and her plans for the future as an R&B soul singer and songwriter.
THE CHRONICLE: How would you describe Greenhouse?
ANNA AGOSTA: The project consists of five different songs about the growth I've experienced in my life over the past year. It was really about my inner growth, coming out as an artist and declaring what I stand for and who I am for people who have never heard me before.
How has music helped you grow?
It's taught me what it means to be an independent artist who covers all aspects of what it takes to make a project. I have to represent myself, my music, my worth, my value and everything I write. There is nobody else doing it for me, so when I'm in a room full of men that work on the music side of things, I have to be confident in myself and let them know what I stand for while staying true to my art.
How has Columbia helped your career?
This school is full of a lot of opportunities, but they're opportunities you have to get for yourself. When I first came here, the first things I saw were Big Mouth and Biggest Mouth, and I was in awe. I was a huge fan of everything and everyone. I just knew that as I progressed in this school, I wanted to do that. It was so crazy; I was just so happy to get into the competition of Biggest Mouth. I got in and I got to play with my best friends: my band. And when we won, it was just crazy.
Columbia has really helped me figure out who I am as an artist, through different gigs I've done and different ensembles I've been in. It helped expand my talent because I learned to do things I normally wouldn't have sung and helped me progress as an artist and learn who I am.
How are you and your music different from other artists?
I don't feel that I necessarily fit in a box for R&B, especially with this project. My music is R&B soul, but it doesn't sound like anything else. I don't have an explanation to why that is, other than the fact that I always try to write about whatever is on my mind and in my heart. I'm not trying to sound like anybody else. I didn't choose to sing R&B; I feel like my voice naturally fit into that category. When I was younger, I would sing and people would tell me that it was very soulful, and that was what naturally came to me.
What are your plans for the future? 
I want to keep growing as much as I can. I'm very passionate and eager to grow and work really hard. Right now, one of my focuses is performing more,going to more venues and getting my name out there to more people and places. I definitely have an end goal in mind but I think it's important to keep pushing forward. I'm not trying to go from point A to point Z. I know what mypoint Z looks like, but I know that I need to stop everywhere in between. Everything that I am now is accelerating me into everything that I can be.