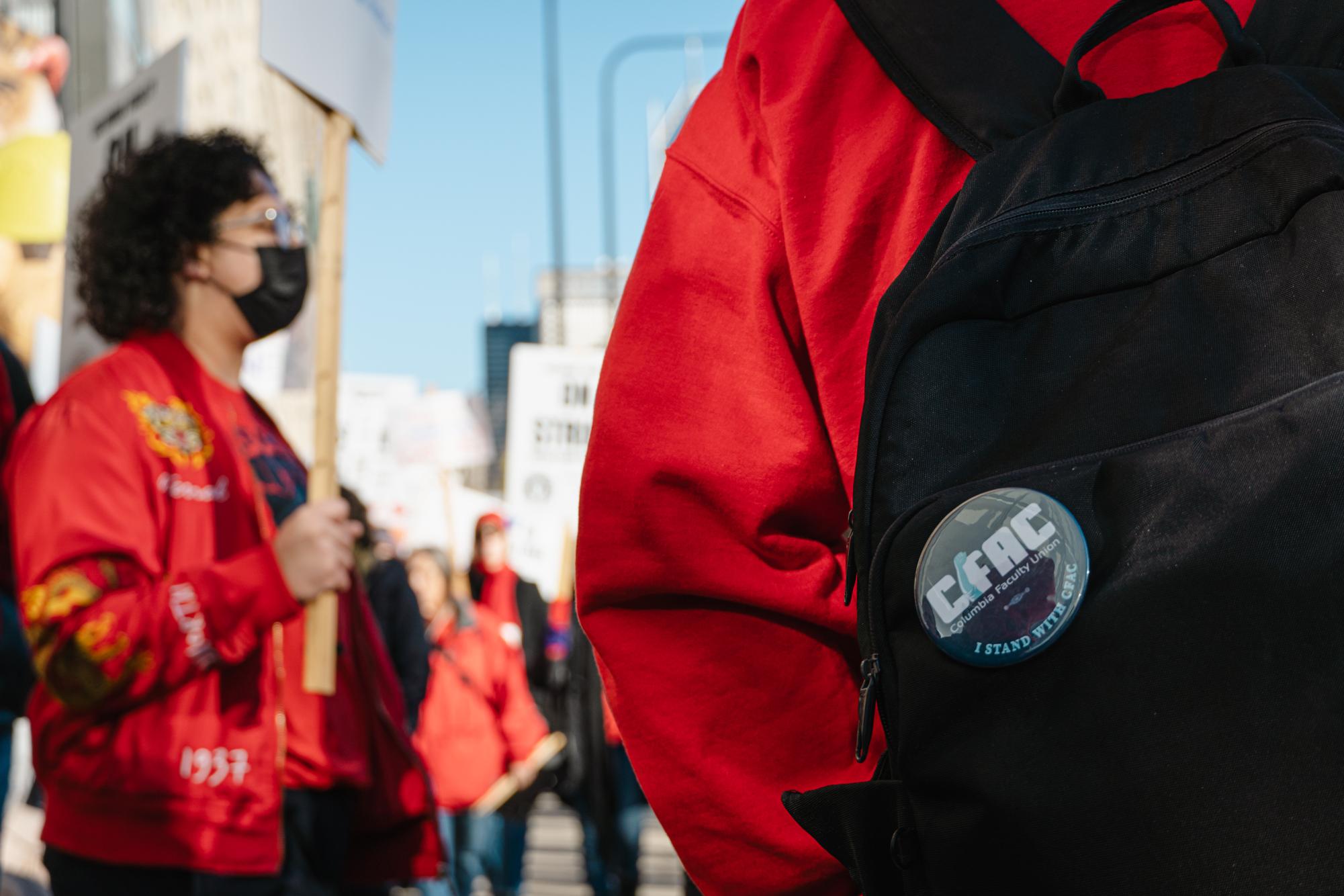 Last week, an alleged leak of hundreds of course cuts for spring made the rounds on social media. As the Chronicle reported, the document was actually a preliminary list of all of the courses being offered for Spring 2024 and not courses being taken away.
But it illustrated the confusion and fear students have around the cost-cutting measures the college is implementing to address a $20 million deficit. It also shows how many students are credulously following talking points during the now four-dayslong strike by the part-time faculty union. 
This alleged leak — among other rumors — have been harmful to students and teachers.
As a result, registration for spring, which starts next week, will be even more stressful than before.
It's important for students to look at the course catalog on the college's my.colum portal to see for themselves what the impact of the cuts and increased class sizes will be on their own schedules. They may find that it's not as significant as they had feared, or will at least have a more concrete understanding of what changes are happening.
Numbers given by the college show that of the 1,531 course sections offered for Spring 2024, 55% are seeing no increase in enrollment caps from Spring 2023 numbers. Of this number, 15% of classes are seeing a decrease, and 40% are staying the same. 45% are seeing an increase in enrollment caps, half of which increased by 20% or less, the other half above 20%. The average increase is 5.7 seats.
The Chronicle has done research into the catalog, and the data does not support some of the claims made by the Columbia Faculty Union. Students can get behind the strike, the union and their part-time instructors, but they should make sure they know the facts.
As the Chronicle reported, "The union mobilized students around possible course cuts and increased class sizes — as much as 388% in one case, according to the Columbia College Faculty Union, but did not specify which course that is regarding."
Registration is already stressful without alarming students with unfounded statements. That is not a strategy that prioritizes students or student mental health.
Students should stay informed about what's going on, diversify what media they consume and talk to their advisors about what they need to know. If not an advisor, students can contact their chair or, if applicable, an academic manager for help.