Enrollment drives changes to English and creative writing classes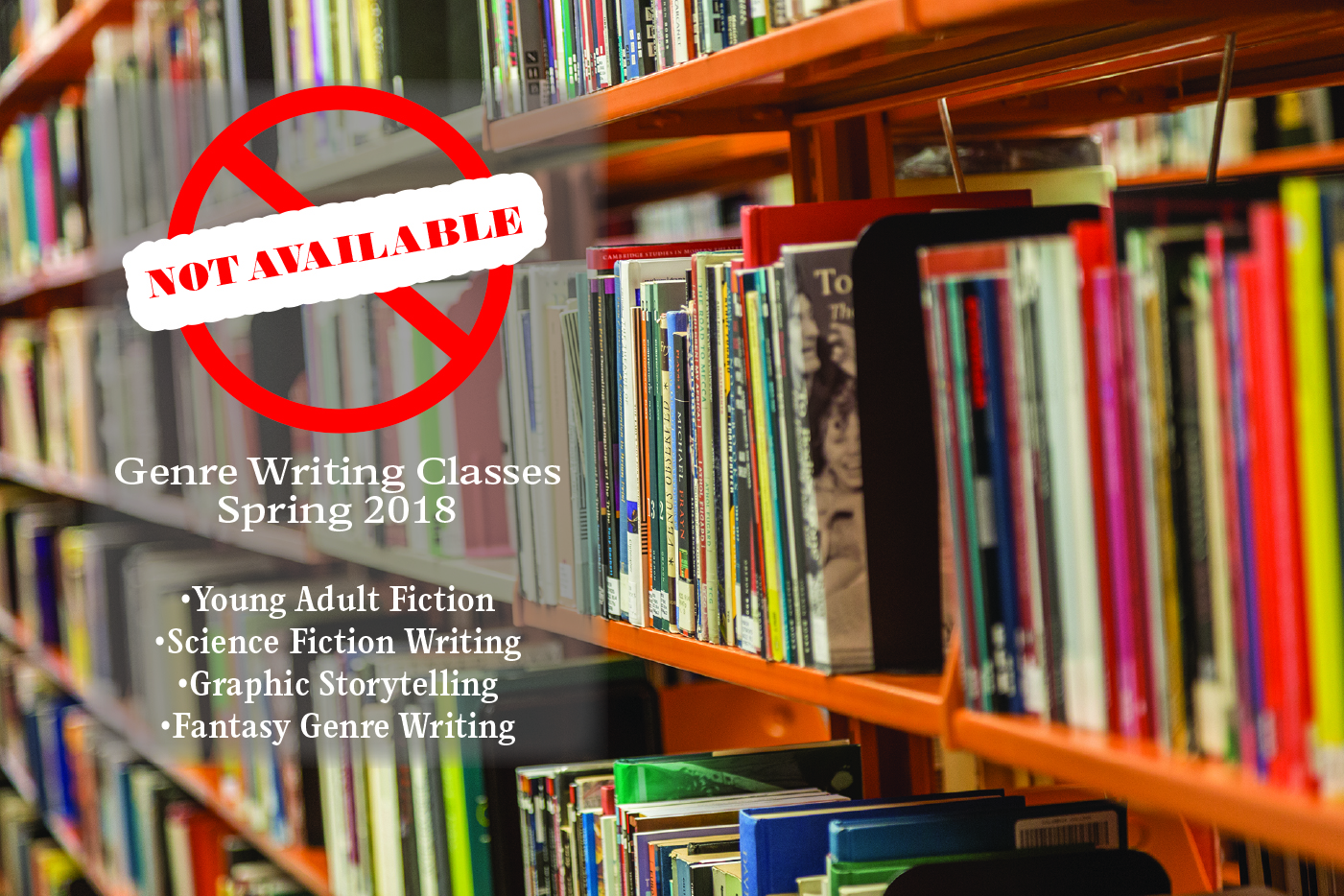 Columbia's declining enrollment has forced elective courses in the English and Creative Writing Department to only be offered to students every other semester instead of year-round, according to faculty in the department.
"The number of classes that a number of departments are able to offer has decreased just based on the student body at the school," English and Creative Writing Department Professor Joe Meno said. "So because the number of students is less, the number of classes to offer ends up being fewer. That is especially the case in the spring."
Genre writing classes such as "Young Adult Fiction," "Fantasy Genre Writing," "Science Fiction Writing" and "Graphic Storytelling" will not be offered in Spring 2018, according to Richard Chwedyk, adjunct professor in the English and Creative Writing Department who has taught "Science Fiction Writing," "Exploring Science Fiction Writing" and "Advanced Science Fiction Writing Workshop" since 2009.
Chwedyk and other department faculty received an Oct. 26 email from the department stating, "We wanted to let you know that the English and Creative Writing Department has completed the first round of scheduling for spring '18. Unfortunately, due to lower enrollment, we were not able to assign you a class from the available sections. As we finalize the schedule in the coming weeks, we will contact you if something becomes available."
Chwedyk said he did not feel reassured for the department's future after receiving the email, but he is assuming the elective courses and genre classes will be offered to students again.
Senior Vice President and Provost Stan Wearden said the college estimates the number of classes to offer based on needs of students.
"What we've done with elective courses is we put them on an every-second-semester rotation," Wearden said. "We want to make sure if there is an elective course you want, like the genre writing course in creative writing for example, that it will come around at some point while you're a student here and have an opportunity to take that class."
Junior English and creative writing major Marie Carroll is a member of MythInk, a campus club for fantasy, sci-fi and horror writers. She said the genre classes were fun and a great resource for young writers to hone their skills in specific writing styles.
"It's a big shame that the whole subsection of genre writing, which is so important to so many people who want to actually get their work out there, is not offered next semester," Carroll said.
The sudden changes in the department are depressing, she added.
Carroll plans to write a letter to Dean of the School of Liberal Arts and Sciences Steven Corey to express her frustration and encourages other students to do the same.
Chwedyk was forwarded an emailed response from English and Creative Writing Department Chair Kenneth Daley after a discontented student wrote a letter to Wearden expressing their irritation about the sudden changes being made in the department.
"While we have fewer specific genre offerings this spring, it should be noted that Columbia College overall has made adjustments in concert with enrollment numbers, and our catalogue reflects that in all programs," Daley stated in the letter. "I'm confident that more genre writing courses such as horror writing, young adult fiction, fantasy writing, sci-fi, etc. will [be] offered next year."
Daley did not respond to request for comment as of press time.
Laurie Lawlor, former adjunct professor in the former Creative Writing Department who left after spring 2017, said Columbia is taking a non-creative step backward by limiting its genre classes. Lawlor used to teach several genre classes, including "Writing for Children" and "Young Adult Fiction," starting in the mid-1990s.
"The sad thing, for me, as a former teacher, is that the students are getting the short end of the stick," Lawlor said.
Update 11/13/17 at 12:55 p.m.: In a previous version of this story, former Adjunct Professor in the Creative Writing Department Laurie Lawlor was said to have started at Columbia in 2003. Lawlor began teaching at the college in the mid-1990s. The Chronicle regrets this error.