College announces 3% pay increase for full time faculty, non-union staff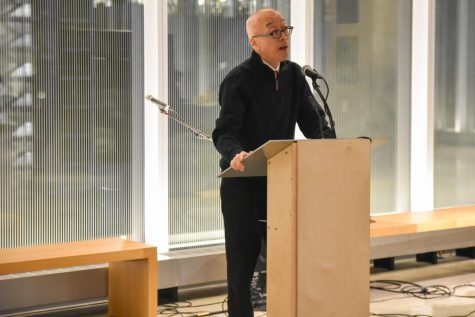 Full time faculty and non-union staff will receive a pay raise of 3% in September, according to an email from the Office of the President.
Unlike last year, there will not be a performance-based increase given, though there will still be performance evaluations over the summer, according to the May 25 email.
Faculty Senate President Madhurima Chakraborty said that while the increase is less than the 7% increase requested by the senate in the fall, she is "grateful that the college has made adjustments to our salary a priority, especially given our current financial contexts."
Faculty had hoped for an announcement about the salary increase by the last senate meeting in early May.
Per their bargaining agreement, staff union members also got a pay bump this week, increasing from a previously negotiated 2.5 percent raise to 3 percent in the fall.
As of November 2022, Columbia is facing a $26 million deficit and a deadline from its Board of Trustees to balance the budget by 2026. Staff layoffs are expected to be announced by next week.
Craig Sigele, academic manager for the Communication Department and president of the United Staff of Columbia College, said the reliance on layoffs is "unsettling."
"We remain hopeful that through open discussions with the administration, we can find solutions that protect job security, recognizing the invaluable work of our staff in fostering a vibrant college community," he told the Chronicle, noting "there is little room to cut."
Who: Full-time faculty and staff hired before November 2022 are eligible for the raise.
Background: Full-time faculty salaries also increased in 2022 when the college gave full-time faculty and non-union staff a 2.5% fixed percentage increase in their annual salary. Some employees also received a 1.5% performance-based bump.
Additionally, the college raised the floor rankings for tenure- and teaching-track at that time to make salaries more competitive with peer institutions.
Members of CFAC – the part-time faculty union, and The United Staff of Columbia College had received 2.5% increases already, per their contracts. CFAC's contract is currently being renegotiated. The staff union contract expires in 2024.
This story was updated to reflect the salary increase for staff union members.