'Burnout is real': Faculty, staff and students voice their concerns to President Kim about the future of the college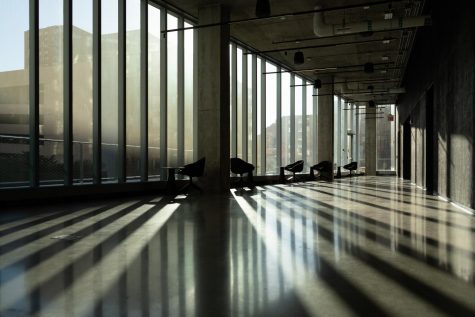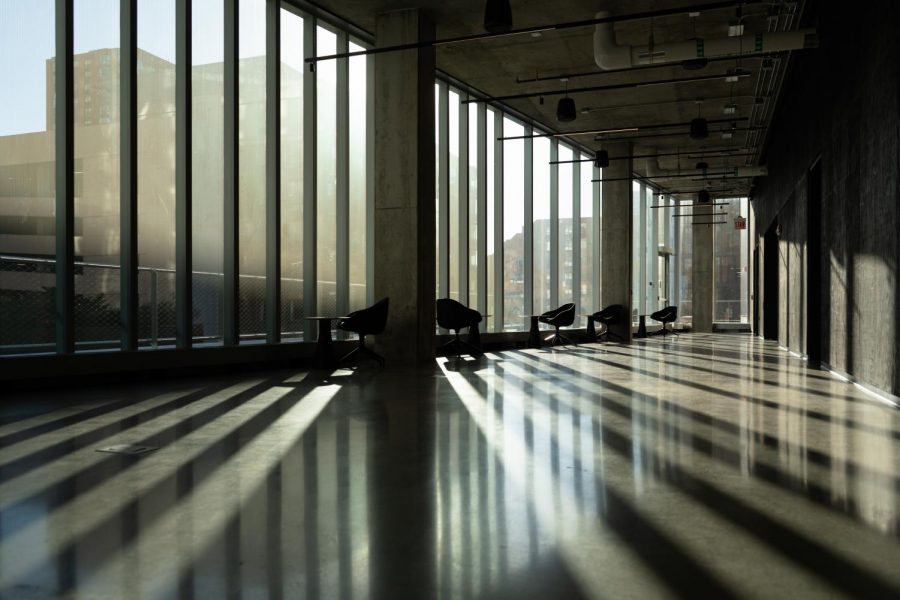 Following his State of the College address, President and CEO Kwang-Wu Kim held multiple Zoom forums for students, faculty and staff to speak their minds and ask questions about the state of the college, Kim's address and the well-being of students.
Faculty and staff representatives who spoke to the Chronicle criticized aspects of Kim's state of the college assessment, suggesting he is not aware of much of the work they do and bristling at the notion that more will be asked of them without additional compensation and resources being provided.
The forums covered topics such as the elimination of celluloid film from instruction, Kim's reimagined core curriculum and his new ideas for complex collaboration between majors, among other topics.
Student Forum
During the April 16 student forum, Kim, along with 22 additional members of his administration, including Senior Vice President and Provost Marcella David and Dean of Students John Pelrine, spent time answering pre-submitted student questions. One student was in attendance in addition to the Chronicle reporters present.
At the forum, Kim addressed criticism from the Asian Student Organization in a Letter to the Editor published by the Chronicle April 11 for taking more than two weeks to release a statement addressing anti-Asian hate after the Atlanta spa shootings on March 16.
Kim said he took time to "cool off" before writing a statement.
"It's fine to write something down or to have a thought while it's still hot," Kim said. "But, the responsible thing is to wait until it cools off a little bit."
Kim said he wrote an angrier first draft of his statement before realizing his anger would not help anyone, and he later revised the message to be more constructive.
"I see no value in my sending out some sort of a message every time there's a mass shooting [or] every time there's a horrible event," Kim said. "I think all that does is create a sense in the community that things are falling apart."
In response to the Cinema and Television Arts Department's decision to remove celluloid film from its curriculum beginning next fall, as reported by the Chronicle Dec. 14, Kim said he spoke with Columbia alumni Len Amato, former president of HBO Films, and Paul Garnes, a film producer known for his work on the film "Selma," to learn more about industry trends.
He said Amato and Garnes agreed with the decision for the sake of the college and for Columbia students based on recent trends in film.
"They understood why students might be disappointed because it feels like some of the fun part might be going away," Kim said. "But they also said that Columbia College Chicago students needed to understand that from an industry perspective, film is in fact gone already."
Regarding the fall semester, Kim said the college is planning for approximately 75% of classes to have an in-person component, whether that means courses following a fully in-person or a hybrid model. In comparison, Kim said during the current spring semester, he estimates approximately 25% of classes have an in-person component.
Faculty Forum
Kim also hosted separate faculty and staff forums to answer questions about his collegewide address. The Chronicle was denied access to those forums.
Sean Johnson Andrews, Faculty Senate president and associate professor in the Humanities, History and Social Sciences Department, said during the faculty forum, attendees asked questions about implementing complex collaboration among majors, connecting students with industries and what the reimagining of the core curriculum will look like.
Andrews said faculty members also have concerns beyond what was brought up in the forum.
In his address, Kim spoke of revamping the way the curriculum is taught. He suggested students should be taught more practical skills, such as the ability to read and understand a contract, along with the creative aspects that are already taught.
One of the main concerns from faculty is how resources will be provided for faculty to be able to execute Kim's vision, Andrews said.
"A lot of these changes and a lot of the future of the college relies on us digging even deeper for more energy and enthusiasm," Andrews said. "Burnout is real and the wall is real, and so how are we going to get past that to continue pushing for advancing the mission of the college [and] making changes in the curriculum?"
Andrews cited faculty concerns about course caps being raised and sabbaticals being canceled as examples of how the administration is asking more of the faculty without giving much in return.
In a time with a lot of unanswered questions about the fall semester and enrollment, Andrews said faculty would like to see more resources and support.
"The faculty haven't had a raise across the board in over a decade," Andrews said. "It would be nice to have some nod to the work that we have done and some promise on the horizon of relief or benefit other than just continuing to keep our jobs."
Diana Vallera, president of CFAC—Columbia's part-time faculty union—and adjunct faculty member in the Photography Department, attended the April 15 faculty forum. She said many faculty members, including her, felt Kim made broad statements about first-year student retention rates and implementing "complex collaboration" among majors.
"We just redid the whole first-year experience and now really what he's calling for is a whole new revamping," Vallera said. "A lot of people in that room were interested in some support—especially for [current] students—and he focused on the ones that were leaving."
Vallera said Kim talked about addressing the reasons students leave Columbia, such as financial challenges, academic indifference or because they do not feel like a part of the community.
Although she said it is a "terrific" idea to focus on students leaving, Vallera said the college has to discern between the "wants" and "needs" of students and have evidence that supports these claims before making any decisions.
Vallera said she does not understand Kim's rationale for removing celluloid film from the CTVA Department's curriculum since it is one reason many students have chosen to attend Columbia.
Staff Forums
Craig Sigele, academic manager of the Communication Department and president of the United Staff of Columbia College, said during his campuswide address, Kim called for more work from faculty and staff.
"He basically suggested that everyone was not doing enough, and they needed to do more," Sigele said. "Everyone I've spoken to has been upset by what they heard. And if that was his goal, then he did a good job, and I think he's got people's attention."
Sigele said some of Kim's suggestions, such as staff working with students on career plans or incorporating the learning of business skills in classes, "highlighted the disconnect" between the administration and the work done by academic and student service departments.
"It makes it seem like he's not aware of what is being done," said Sigele who attended a forum on Thursday, April 15.
"Many of the things he suggested we need, we have, and the departments and the faculty are working with students [on careers], mentoring them," he said. "Students do business plans in their capstone classes, so a lot of this activity is already being done."
"The policy-making just doesn't jive with what actually happens on the ground, and [he's] asking for more work or more participation by the Career Center," Sigele said. "That means they need more funding or they need more staff … the hand towel is running dry."
Sigele said Kim's remarks have not helped improve the morale of staff and faculty following a difficult year.
"We've just come out of this COVID war, and now we're being challenged to do more," Sigele said. "And [this] seems to be off message. It just seems to be the wrong message at the wrong time."
Matthew Rillie, coordinator of Student Support and Engagement for Student Diversity and Inclusion, said staff wanted to know more about specific details regarding Kim's messaging around student retention, DEI and continuing to strengthen Columbia as a college for creatives.
Rillie, who is also a membership chair with USofCC, said it is a rare occasion to have staff members and Kim in the same room, but his messaging felt "fairly meaningless" among most staff because none of their questions were answered and no details were discussed.
"We want to talk about this more, we're ready to continue to do really gritty, beautiful work," said Rille, who attended a session for employees of Student Affairs and Residence Life Operations on Thursday, April 22. "However if we're only met with broad messages from leadership, then that's not leadership."
Sigele was grateful for Kim's inclusive approach and that he held specific forums for the various campus groups such as staff. He said Kim does listen and follow through on people's ideas.
Sigele said he is looking forward to reading Kim's position paper about his vision of where the college should go and happy David will be leading the way on policy making and executing that vision "because she is going to work with real data and information."
He said it felt like Kim was speaking at a "higher level" and might still be "fleshing out his ideas" as he continues to write his position paper, which will mark the beginning of a new strategic planning process.
Despite staff being dissatisfied with aspects of Kim's address and assessments of where the college is, Sigele said he is excited to be part of the process of looking forward and thinking about reshaping the college over the next 10 years with the strategic plan.
"I really think [Kim] does listen," Sigele said. "Although, I think it just shows that a lot of conversations are going to be needed to be had."