Bird-watching and biking event brings awareness to environmental justice issues in North Lawndale and Little Village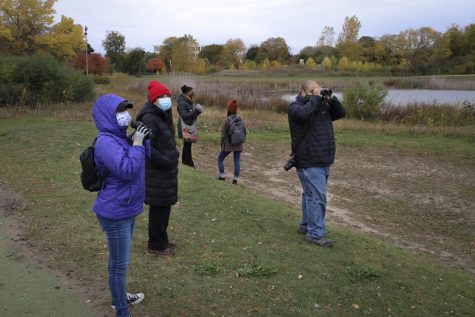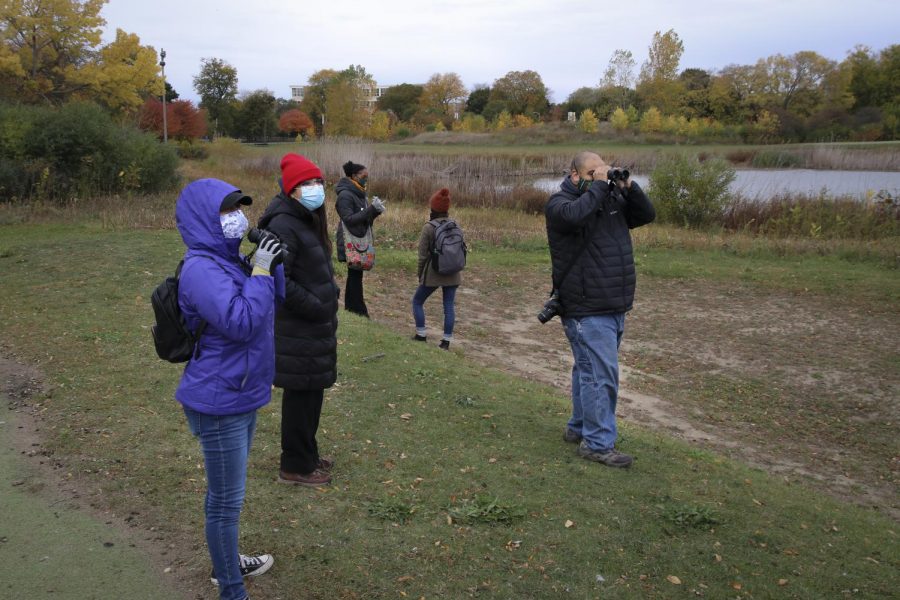 For neighbors in North Lawndale and Little Village, bird-watching, biking and other outdoor activities may be the key in bringing awareness to issues of environmental justice.
"Bikes, Birds and Environmental Justice," an event held on Saturday, Oct. 17 in Little Village and North Lawndale, was coordinated by three environmental organizations: Environmentalists of Color, Equiticity and Organic Oneness.
The event was created in response to different instances of hate crimes and racially motivated incidents throughout the country, including the false police report filed in May against Black bird-watcher Christian Cooper in New York.
After the Environmentalists of Color hosted "Outdoors While Black," an event focused on the history of environmental injustice in Black communities, panelists collaborated to continue the movement.
The goals of Saturday's outdoor excursion were to build solidarity between Black and Brown communities, bring awareness to the intersectionality of environmentalism and advocate for environmental justice.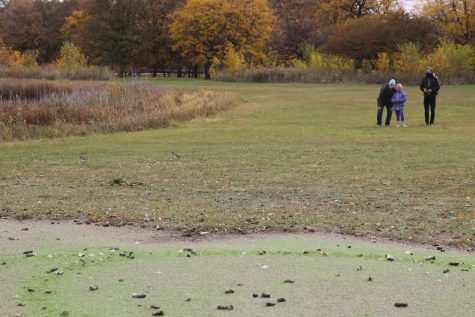 To facilitate these goals, the three organizations planned for participants to engage in environmentally conscious activities like bird-watching, biking and gardening in North Lawndale and Little Village.
Amaris Alanis-Ribeiro, board member of Environmentalists of Color and Organic Oneness, said hosting the event in Chicago was important for healing and building solidarity within the Black and Brown communities.
The day began at 8:30 a.m. with bird-watching in Douglas Park at the corner of Odgen and South Albany Avenues. Around 60 people gathered in a quiet huddle in the middle of the empty golf course waiting to identify birds that flew by. Bird-watchers, known as "birders," bonded over birds' naming conventions and different types of bird calls.
The bird-watching was led by staff from Audubon Great Lakes, whose Wild Indigo Nature Explorations program is dedicated to creating awareness of the hobby in communities of color and connecting the community to local natural areas.
"It is beautiful to encourage people to come out and enjoy these spaces," said Antonio Flores, program and communications manager for the Chicago Audubon Society, another bird-watching group that participated in the event. "These are green spaces here in our own neighborhoods, our own communities, that a lot of times get overlooked."
Audubon Great Lakes was one of more than 13 different environmental and community organizations participating in the event.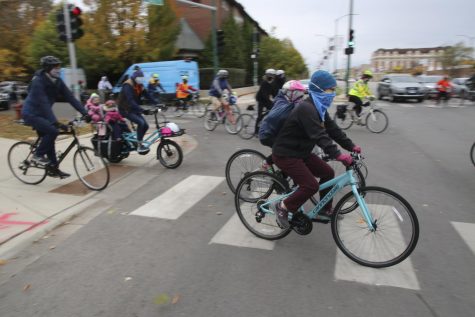 After a peaceful hour of watching birds, the bike tour, led by Equiticity, took off from Douglas Park. Dozens of bikes sputtered through the park as car horns honked in approval of the event. The bike tour visited several location where participants learned how North Lawndale and Little Village communities are protecting the environment and working closely with nature.
The first location on the route was the African Heritage Garden, a garden in North Lawndale with plants indigenous to Africa, located at 1245 S. Central Park Ave. The African Heritage Garden also has a garden bed in the shape of the African continent.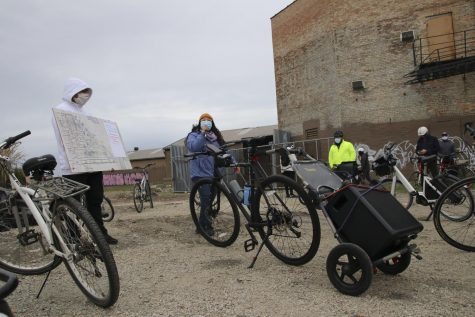 The next location on the route was Semillas de Justicia, 2727 S. Troy St. The garden is located in Little Village and was plotted on a former brownfield, an abandoned lot impacted by environmental contamination. These lots can be found throughout Little Village and other communities of color around Chicago.
The garden is maintained by Little Village residents and owned by the Little Village Environmental Justice Organization, a community organization that works to facilitate different environmental justice actions like building community gardens and fighting against pollution in the area.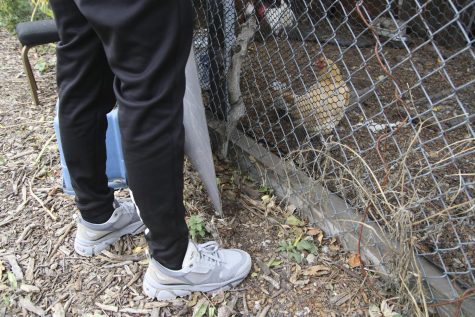 "For the most part, what you see here with the garden is the effort of the community," said Sergio Ruiz, a food justice organizer with LVEJO.
The final stop on the bike tour was the Hilco Global site, a construction site that LVEJO and Little Village community members have been fighting to shut down since 2017.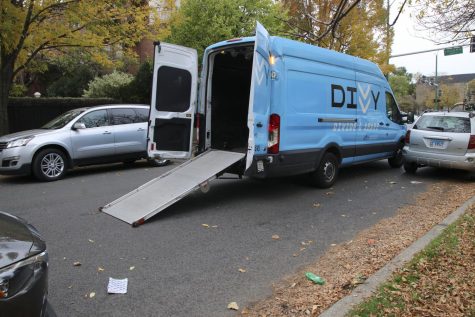 Divvy, Chicago's bike-sharing program, donated several bikes to be used at the event, and Bird, Chicago's electric scooter sharing program, showcased its scooters.
Similar events are slated for the future across Chicago in order to further promote environmentalism in Black and Brown communities.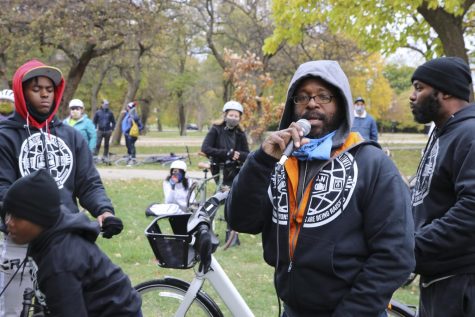 Olantunji Oboi Reed, president and CEO of Equiticity, spoke at Douglas Park after the event with the hope of highlighting the potential for racial equity through activities like biking. Equiticity is an organization that seeks to raise awareness for racial equity by hosting biking events to promote mobility for people of color.
"We want to increase social cohesion and collective efficacy where people trust each other more in North Lawndale and Little Village," Reed said. "[We want] to create more Black and Brown solidarity between those two neighborhoods and those two racial groups."