Web series takes students to emo days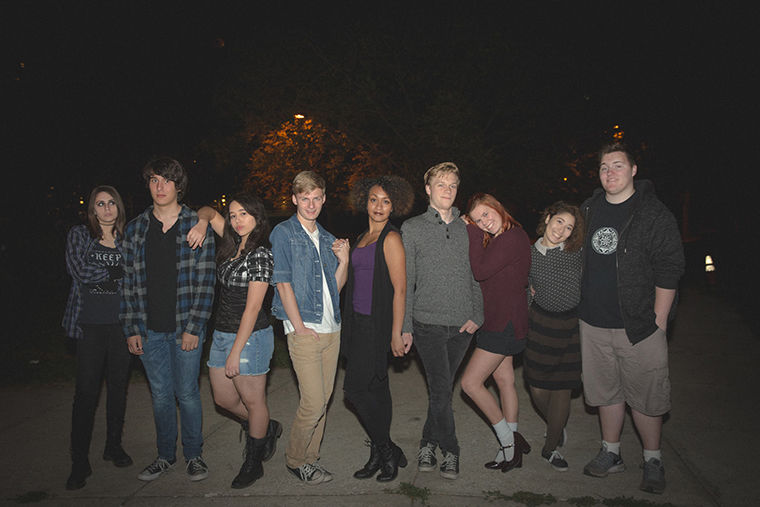 Senior cinema and television arts major Amanda Chambers said she would not have imagined letting people read her scripts a year ago, but now, the first web series she wrote and produced, "Grovedale High," will premiere Oct. 15 for everyone to see.
The teen drama, set in 2005, revolves around four emo, underdog high school students and their life and love tribulations.
Chambers devised the plot in high school as a way to cope with the hardships she faced as a teenager. Her professor in a "Production and Editing II" course at Columbia this summer encouraged her to turn it into a web series.
Chambers said she wanted to write a story about the decade and the rise of the emo era because she related to it in high school.
"I don't want it to be about the popular kids," Chambers said. "We've seen it a million times. I care about the underdogs and the ones who wear all black."
After more than 20 people auditioned for the web series, nine people were cast, according to Chambers. The first episode is scheduled to premiere on the AmandaPandaProduction  company's YouTube page this month.
Jarrett LaBonne, a freshman theatre major, is portraying Noah, an emo kid who wears eyeliner and black nail polish and straightens his hair, which LaBonne said resembles his appearance from middle school.
"The first day of filming when I was in full costume, I looked at myself in the mirror and thought, 'Oh god, 2012 Jarrett is back at full force,'" LaBonne said. "[Noah] resorts to that stereotype of the emo kid because he doesn't know who he is, which is something I relate to a lot."
Raquel Rivas, junior theatre major and associate producer for "Grovedale High," said the show is relatable  and touches on discovering sexuality in high school.
"There's actually quite a few characters that are gay or lesbian [or] bisexual," Rivas said. "We're really trying to put that out there. You don't really hear too much about it [from] back then when it was just as much of a situation for kids as it is now."
Sophomore theatre major Ariel Triunfo will portray "Erika," who is new to the town of Grovedale and has a dark past. She said "Grovedale High" is special because of its diverse characters.
"In a lot of teen dramas, there are tropes that are often followed and characters that are one-note," Triunfo said. "'Grovedale High's' characters are all well-rounded and find ways to connect to each other that you would not expect."
LaBonne said student-created productions like "Grovedale High" are interesting and important because they are projects made created with little to no funding.
"People are doing this project  because they want to do it, not because they're getting a paycheck," LaBonne said.
Chambers said "Grovedale High"  is fun because of the   drama, comedic scenes and the character's heartbreak.
"You think you know the story, but you don't know what we're doing," Chambers said.