Professor selected vice president of American Humor Association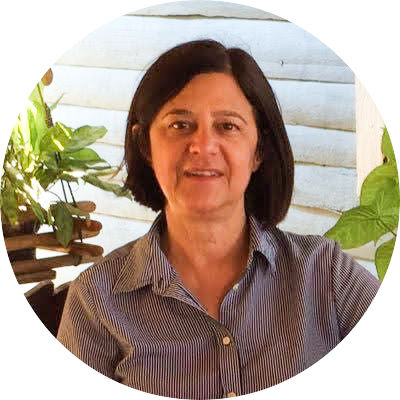 Humanities, History and Social Sciences Department Associate Professor Teresa Prados-Torreira brings scholarly humor into the classroom with her new position as vice president of the American Humor Studies Association.
AHSA is an organization dedicated to the study of American humor including popular comics, film, television and other forms of media, according to its site.
Prados-Torreira has been involved with the association for about 10 years and is happy she has been selected.
"[It is] a really interesting group because it has a combination of very traditional scholars, and a younger crowd that is interested in a more cutting-edge humor," Prados-Torreira said. "There are not many historians interested in humor, and that is a mistake because humor provides interesting information about social values."
Richard King, chair of the Humanities, History and Social Sciences Department, said he was impressed upon hearing of Prados-Torreira's achievement.
"It's quite an accomplishment for one to be elected by one's peers to a leadership position like that," King said. "She has achieved something pretty special in her field. It's a great example of how teaching and research go together, and that success in the classroom leads to success as a scholar and vice versa."
King said her success will also aid students within the department.
"Having this success in her professional, academic research career parallels and supports the positive and creative things she's been doing in the classroom," King said. "I only see her future in the organization bringing positive things back to Columbia."
Jeffrey Melton, president of AHSA and associate professor at the University of Alabama, said Prados-Torreira's strong interest and participation in the association played a huge role in her selection as vice president, as well as the unique perspectives she can bring with her teaching experience and background.
"My main take away is the energy she can bring and the different perspective," Melton said. "We hope that she'll be a contributing member to the American Humor Studies Association for a long time to come."
Prados-Torreira teaches a course called Cartoons and Satire in American History and said it is a great example of how HHSS as a department connects with students from a variety of majors throughout the college.
Along with the cartoon course, Prados-Torreira leads the Paula Pfeffer and Cheryl Johnson-Odim Political Cartoon Contest each spring, giving students opportunity to partake in political and social commentary.
"I'm hoping being vice president of the American Humor Studies Association will help me make more connections and maybe find ways to incorporate some of the work students do here," Prados-Torreira said.