Courage Campaign aims to stop sexual assault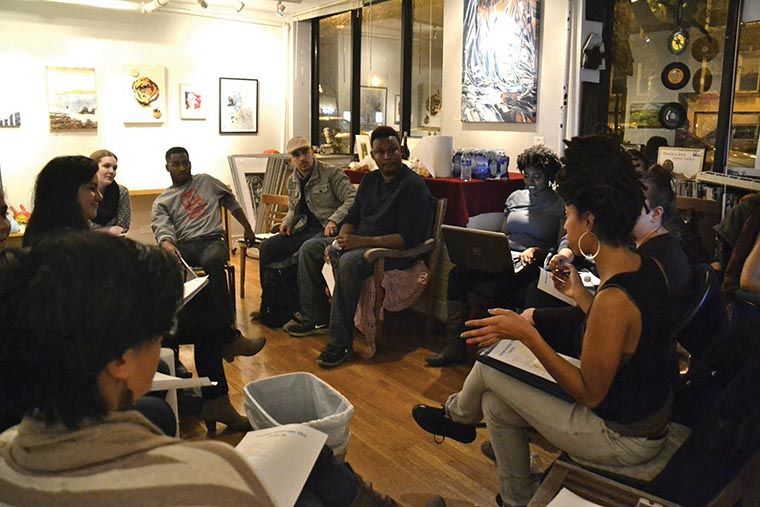 By Assistant Metro Editor
November 3, 2014
Kara Crutcher, an Uptown resident and South Side native, said she was first sexually harassed on public transportation at the age of 14. Now, 10 years later, she has decided to do something about it.  
Crutcher created the Courage Campaign, which will place advertisements on Chicago Transit Authority trains and buses in September 2015, aiming to spread awareness about sexual harassment on public transportation. Although many people have experienced sexual assault, she said women and LGBTQ individuals are the most likely to be harassed while using public transportation.
"There are people who are getting off the L on the South and West sides who are experiencing exactly what women getting off on the Diversey Brown Line are experiencing," Crutcher said. "It connects us all, and we all can take a stand against [it]."
Leslie Olive, a 24-year-old admissions specialist at Kendall College, 900 N. North Branch Street, helped Crutcher start the Courage Campaign. She said the campaign is for everyone who has been a victim of  sexual harassment or wants to fight against it.
"It's important for everybody, not just women," Olive said. "That is one of the big things we're trying to get across, that everybody needs the courage to stand up for someone."
Crutcher said she was terrified the day she was followed and sexually harassed by an older man on the Red Line. She said many women feel that it is their fault if they are sexually harassed because of how they dress or which area they visit.
"It's a very scary thing to happen at any age, but especially when you're a child," Crutcher said. "You don't know what's happening. I didn't understand the dynamics of that situation, and it plays a huge role in the psyche of a young girl."
Crutcher said sexual harassment can go beyond just physical or verbal actions and can cause lasting emotional effects on a victim.
"The common factor [for victims] is the feeling of humiliation," Crutcher said. "Humiliation from being touched, from having words being said to you [and] from being stared at like a piece of meat."
Katie Davis, director of Hollaback!, an international campaign that focuses on putting an end to street violence. The organization endeavors to empower and bring awareness to women and the LGBTQ community  on combating street harassment.
Davis said she is excited to work with Crutcher to publicize her campaign across Chicago by advocating for women an LGBTQ people.  She said the more publicity there is about sexual harassment on the CTA, the more educated people will become about it. 
Although sexual harassment on the CTA happens often, Olive said sexual harassment of any kind should not be tolerated anywhere.
"Regardless of what you're doing, you should be able to get to where you want to go peacefully, and that's why I feel like this campaign is so important," Olive said.
Davis said street harassment is too often dismissed. If harassment took place in a work environment, people would be held accountable legally and professionally. But when it takes place on the street or on the CTA, people don't' pay much attention to it.
"People tell you, 'Oh, it's just a compliment,' but whenever your boss does it to you at work, people have a different perspective," Davis said. "It's mind-boggling that people sustain that we should accept it on the street when it happens."
Davis said she hears people suggest that women ask for sexual advances because of what they wear and where spend time. She said it is about power and control. 
"It's not about [the sexuality] of people, it's about power and domination-—about the power structure," Davis said.