Faculty fellows work on convergence academies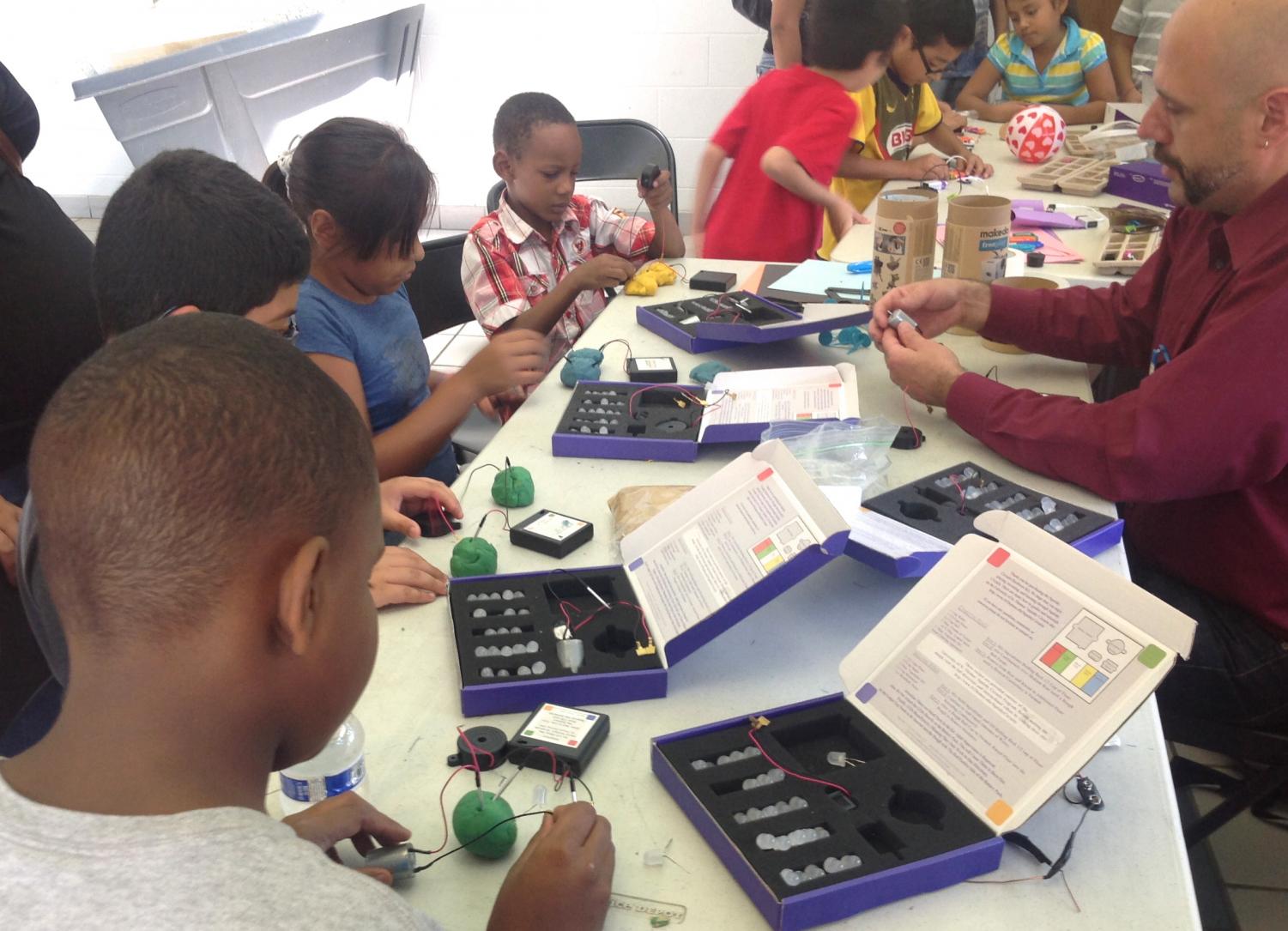 The Center for Community Arts Partnerships has named 13 faculty fellows to receive $52,000 in grant money to work on community engagement  projects for CCAP's Convergence Academy program throughout the year.
The program is partnering with two Chicago Public Schools to bring digital media into the classroom and create school-wide and out-of-class learning experiences.
The funds are from a $3 million grant that CCAP received from the U.S. Department of Education as part of President Barack Obama's Investing in Innovation campaign, and as a stipulation of the grant, CCAP needs to work with high-need neighborhood public schools, according to Mindy Faber, co-director of the Convergence Academy CCAP initiative.
Faber said 15 schools qualified for the program, but CCAP ultimately chose to work with Tilden High School in the Back of the Yards neighborhood and Donald L. Morrill Math & Science School in Gage Park because of the strong principal leadership and teacher enthusiasm.
Faber said faculty members interested in exploring 21st century digital literacy were selected for the program.
"[CCAP] was really looking for faculty who either had a consistent record of applied practice and community or school engagement, or who had really worked already with convergence academies and understood the CCAP model of arts and media integration," Faber said.
The CCAP faculty fellowship is one way the college differentiates itself from other colleges because it uses the urban landscape as a laboratory for learning and embraces faculty specialties and what they can bring to classrooms outside of the college, Faber said.
"This fellowship program rewards those faculty who are really invested in those ideals, and we give them the additional support they need to bring these curricular experiences back to their own classroom, their own teaching and their own creative practice," Faber said.
Marcelo Caplan, associate professor in the Science & Mathematics Department, said he is developing a program called Scientists for Tomorrow and is receiving $4,000 from CCAP.
"It is the right thing to do to collaborate with other entities in the college that are doing the same promoting youth to be better," Caplan said. "The idea is to bring all the modules that we develop that are being implemented in out of school time to formal education."
The college has the ability to show professional possibilities to others through community engagement, so it is the college's responsibility to show students that there are other venues they can explore, Caplan said.
"It's important because we are privileged to explore what is our passion and pursue our passion," Caplan said. "We have a lot of societies that are not the privileged ones. It's not that they cannot do it—they don't have information of what is available to them."
Suzanne McBride, associate professor and associate chair in the Journalism Department, said she started working with Chicago Public Schools as a teaching artist a few years ago. In collaboration with Krista Wortendyke, an adjunct faculty member in the Photography Department, McBride said the two of them will continue their project  Tilden Talks, a blogging website that enables students to tell their stories through videos with donated iPods. The project is part of both members' faculty fellowship and has a combined total of $12,000 in funding through CCAP.
"That's an integral part of my work—actually being able to be embedded in the community and help them tell their stories in a way that hasn't happened before,"
McBride said. "What we're doing  at Tilden High School and Morrill Elementary is helping students have access to the same technology that a lot of other schools have and helping them figure out how to use those tools."
Many students are already involved in a lot of communities and issues that extend beyond the Loop and the Columbia community, McBride said. She said she is interested in working with these types of students at a place that values community engagement work.
"The CCAP fellowship is an acknowledgment of how the work we do benefits the community and then all the students who are a part of that community," McBride said.
A showcase of the projects completed by the faculty fellows is expected near the end of the 2014–2015 fellowship period.