Robert DeLong's electro force is 'In the Cards'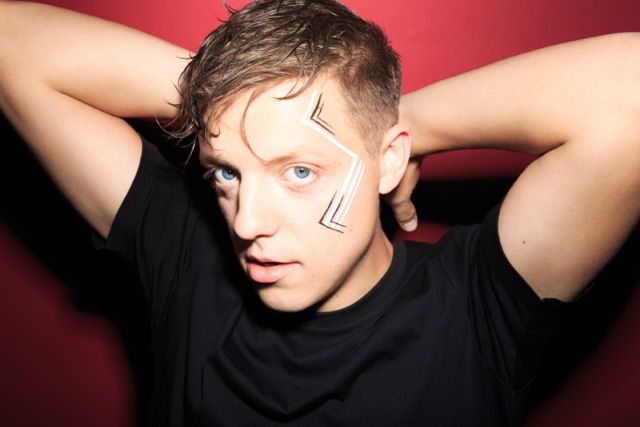 By ARTS & CULTURE REPORTER
November 2, 2015
Robert DeLong is a man of many sounds but is mostly known for blending his strong, melodic voice with electronic dance music. Many of his sounds are created through digital keys, drums, pads, pedals and even game controllers like joysticks. The EDM musician from Washington state is a one-man band whose music has been played at clubs, festivals and raves, thanks to his girlfriend who he said dragged him to his first rave several years ago. 
His 2013 debut album, Just Movement, was described as an electronic dance party by MTV and gained fame in the EDM community. DeLong is back to his beats in his new album In the Cards, released Sept. 18 with Glassnote Records. The album features singles "Long Way Down" and "Don't Wait Up." DeLong will perform at The Metro at 3730 N. Clark St. on Nov. 5. 
He spoke to The Chronicle about his musical style, his introduction to the EDM scene, his new album and his live show.
THE CHRONICLE: How would you describe your music?
ROBERT DELONG: Indie-pop songwriter meets electronic dance music styles with an interesting, unique live electronic
performance show.
How do you create your sound? 
For the live shows, I use a lot of weird equipment like game controllers, which I have reappropriated to be essentially MIDI controllers. Others range from a steering wheel to a Wii remote to glitch out my vocals, or a joystick  to control synthesizers. It is all run through my computer and [becomes] kind of a wild one-man moving show.
What is your favorite sound that you have created?
I love all my sounds. It's a fun and tactile experience to be able to use the joystick to pinch sounds. Each sound has its own place in each song. A sound I am specifically proud of was the lead in "Happy" [from Just Movement]. It was a combination of 10 layers of guitar and three different synths for each one sample.
How is In the Cards different from your past music?
In the Cards is a progression from previous albums in the sense that this time around, it was a lot more focused on songwriting. Each song has its own place [and] is in its own genre, whereas previous albums were focused more on the dance beat aspect. In The Cards goes from techno to drum and base, slow motion to hipster R&B stuff.
You wear face paint in a lot of your music videos. Why is that?
It started really early on. My girlfriend and her friends would do it when they went to electronic parties and started doing it for my show as well. People in the crowd would be like, 'Oh, that's really cool, I want that.' It grew from that and became tightly associated with the show. It is cool because now there are teams of volunteers from around the world that come and paint people's faces at the show. It is a cool way of involving everybody. It is like a glowing sea [because] it all glows under black light.
What was one of your favorite music festivals where you performed?
This summer I played at Outside Man [in San Francisco]. That was an amazing show—huge sea of people and a beautiful day. I also got to play The Greek in Berkeley over the summer, and that was a cool milestone for me.