College eases transfer process with IAI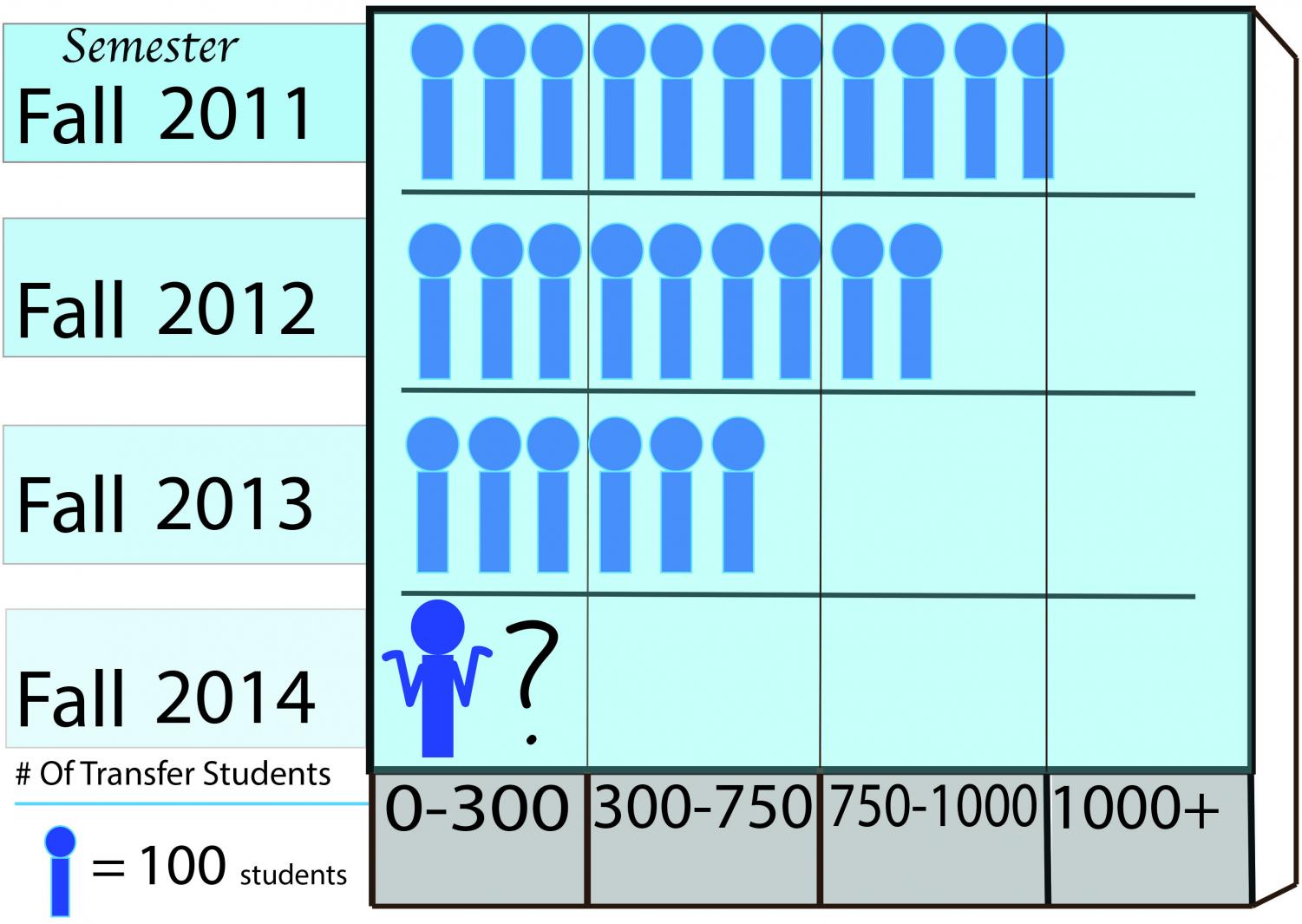 With the decline of transfer student enrollment in recent years exceeding the decline in new freshmen enrollment, Columbia's administration is implementing transfer-friendly policies.  Effective this semester, the school has joined the Illinois Articulation Initiative, making transferring to Columbia from other Illinois institutions easier.
The college's goal is to attract more transfer students and improve services for them, particularly those transferring from other in-state colleges, a group that accounts for 57 percent of new transfer students, according to Keri Walters, assistant dean of faculty advising for the school of Fine and Performing Arts.
Walters said Columbia is one of more than 100 colleges that belong to the IAI and the college's participation in the program means students will not need to change their graduation plan if they decide to transfer. Students are transferring general education as a package, she said.
Although Columbia's LAS Core classes are different from standard general education courses at other colleges, students transferring from other IAI institutions will not have to complete all of Columbia's LAS Core classes except for its U.S. Pluralism, Global Awareness, 2000-level and Writing Intensive requirements, she said. As long as students have completed an associate's degree, 30 transferable credits or the general core curriculum package at their colleges, they will not have to backtrack when transferring to Columbia, Walters said.
Despite changing her major from fashion studies to journalism, incoming junior Anna Zielinski said she found the transfer process to be simple. She was able to transfer 62 credits to the college from Harper College in suburban Palatine to Columbia.
"I actually ended up transferring my full associate's degree," Zielinski said. "Columbia made everything a lot easier, and there were always people to talk to and ask questions."
Walters said another goal of the initiative is to foster relationships with other participating colleges to ensure that students can easily understand which courses are transferable from the start.
"A lot of the transfer initiative is about being clear with students about what will transfer and what won't up front, which didn't necessarily happen in the past," Walters said.
Walters said Columbia will be launching a new transfer section on its website so information that students need is readily available and all in one place. The college also purchased a software program called Transferology, formally called U.Select, which allows students to see how credits will transfer to Columbia from other colleges, she said. Walters added that this resource will also be helpful for continuing students wishing to complete credits at a community college that can be applied to a Columbia degree.
Since appointing Sherry Anton as associate director of Transfer Student Recruitment and later hiring two transfer specialists in April, the college's admissions and academic departments are working hard to reach out to prospective students according to Walters. College advisors are also trained in transfer procedures so they can play a larger part in their student's success, Walters said, adding that students are encouraged to utilize them.
Columbia is anticipating approximately 300 new transfer students this fall, according to Walters. However, after the 2013 policy change on how transfer students are counted, this figure will only include students coming to Columbia with 15 or more credits. This means there may be many more students entering with college credit through the Illinois Articulation Initiative.
Stan Wearden, senior vice president and provost, said the change in defining transfer students is not the reason for the recent decline in transfer enrollment. Although Columbia has experienced declining enrollment across the college, transfer students have not been a priority at the college until now, he said.
"It took us a while to figure out the value of transfer students," Wearden said. "There's been a change in the very nature of transfer students, and to realize that, we need to make ourselves a welcoming environment."
Wearden said the new policy is affecting students directly because it allows students to transfer to Columbia and have assurance their credits will count in meaningful ways.
"We want transfer students to know that we value them here," Wearden said. "We understand that the nature of transfer students has changed a lot over the last 10 years and we recognize that there are a lot of really well prepared, high-performing students whom we'd love to welcome here."