Campus community armed with knowledge on sexual assault policy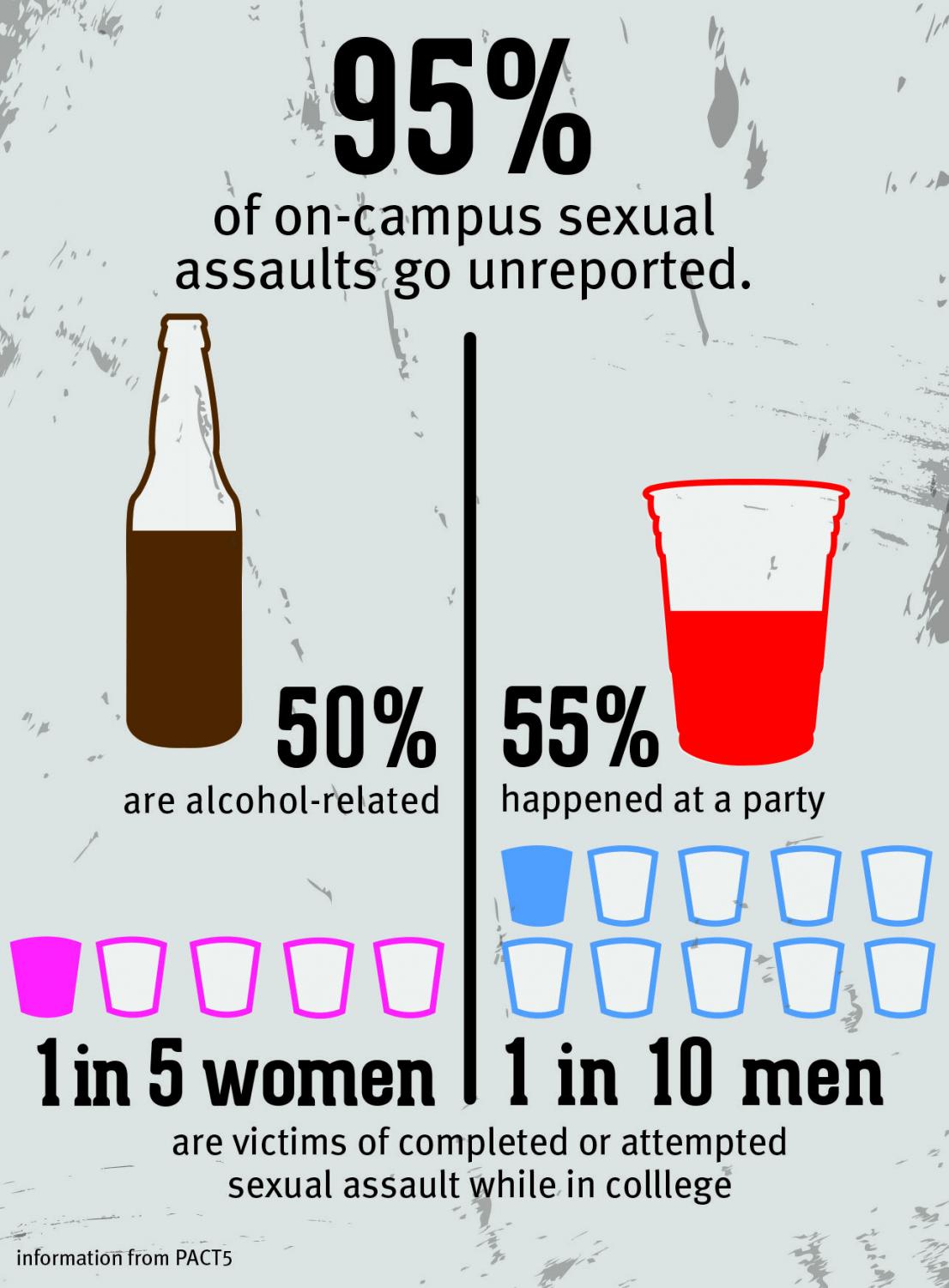 Sexual assault awareness and clear institutional policies have become a priority at the college, leading to open discussions about the school's Title IX policies, events  to raise consciousness and the creation of a sexual assault awareness committee.
In response to the Federal Campus Sexual Violence Elimination Act of 2013, the college has updated its sexual assault policies as well as appointed a new Title IX coordinator, Beverly Anderson, assistant dean of Student Health and Support, and two deputies, Nissan Wasfie, director of Integrated Student Communications, and Kelli Collins, assistant director of Resident Life with a third from the college's humanities department to be appointed soon. However, this change has reflected the institutional values of Columbia, according to Mark Kelly, vice present of Student Success.
The college does not view the change as something forced but rather an opportunity to bring clarity and educate the college community about its responsibilities, Kelly said.
"The most important thing in my mind is that these policies speak to the tragedy of something that happened and then to make sure we have policies that are very clear, that protect the victim, that clearly set our values and how we handle these things, but most importantly, we want to build a culture where this doesn't take place," Kelly said.
In a statement sent to students and faculty from President Kwang-Wu Kim and Kelly, the administration outlined its sexual assault policies and increased resources with a link to the newly created sexual assault section of the college's website.  The main goal of these changes is to provide all students who experience any type of sexual harassment, regardless of sexual orientation or gender identity, with a clear sense of their rights, college procedures and campus resources, according to this statement. It also includes the goal of making students and faculty aware of  their obligation to report any knowledge of sexual assault.
Students and faculty should be aware of policies because it is a community that redefines its culture that has the power to shift behavior, Kelly said.
"Students need to protect each other," Kelly said. "It's the allies and the students making sure that they are taken care of."
Kelly said the administration understands that students choose to express their sexuality and they encourage that healthy, respectful practices take place.
"There is nothing puritanical about this," Kelly said. "So we acknowledge our students choose to have sexual lives. Whatever that means for them."
Abigail Boyer, assistant executive director of Programs at the Clery Center for Security on Campus—a national nonprofit founded by parents of an assault victim to encourage transparency and reduce sexual violence on campuses—said it is important for everyone to engage in conversations about this issue and change the culture surrounding sexual violence.
"More and more survivors are coming forward and sharing their story in a public space," Boyer said. "Especially with social media playing a role, there are a lot more opportunities for students to connect with one another."
Boyer said that people look at high crime statistics and conclude that those institutions are unsafe. However, she said when institutions are up-front and proactive about their policies and support systems, more survivors will come forward.
"What we encourage people to do is look beyond just the statistics of reports and really look more comprehensively of what does this institution's policy look like," Boyer said. "If they are building this type of culture, oftentimes survivors may come forward because they're more confident in the response that they are going to receive from their institution."
In an effort to educate students and faculty about sexual assault as an issue, the Sexual Assault Awareness Committee has monthly events as well as a campus-wide campaign, including  a Rock Against Rape event, a By-Stander Effect event and others to get students involved, According to Sara Kalinoski, president of the Student Government Association and a member of the committee.
"It's something that could affect everyone," Kalinoski said. "It was brought up to us as a concern last year, so that's one of the reasons why we are huge advocates of sexual assault awareness."
Kalinoski said the topic has been raised at many other colleges in the Chicago area. She said the students, administration and faculty collaboratively bring awareness to the issue. She also said the response to the awareness efforts has been a positive one overall.
Sharon Wilson-Taylor, associate vice president and dean of students, said the college is trying to take a different approach to sexual assault awareness within the community by taking an educational route. With the help of students, staff members and poster campaigns, the college wants to make sure it is working in tandem with the education taking place at the college.
According to Wilson-Taylor, one of the most important changes is the option for reporting. The college's sexual assault policy now includes three different ways to report incidents-—to a responsible employee, nonprofessional counselors and advocates, or confidential resources—which was not the case in the past.
Wilson-Taylor also said it is important to note that the college's updated policy lets students know exactly what to expect if they are assaulted, such as the process of action, confidentiality policies and places students can report to across the city.
"Everybody on campus is armed with knowledge," she said. "I think this is what's different from the other policy. It's a better step-by-step."
Sharon Powell, adjunct faculty member in the Humanities, History and Social Sciences Department, runs a campaign titled "Presence of Yes" every semester in her Women's Healthcare Issues class and said she is one of many faculty members taking the initiative to raise awareness. During her years at the college, discussions about sexual assault on and off campus have continued to come up, she said.
"Students have done a very good job looking at what other kind of resources are available and what other campuses are doing to bring more awareness to sexual assault and sexual violence," Powell said. "I think the social networking aspect has evolved. It's a virtual community and some of the things that people might not have an opportunity to say, they get to post that on Facebook."
Powell said it is not only important for students and the college to raise awareness about sexual assault on campus, but it is also crucial for students to be educated on these issues. She said learning about safety issues, sexual consent and expression have become an important part of students' development in college.
"Students should be the center of whatever is happening on a campus," Powell said. "We want to be able to have those conversations for people to feel safe and secure being armed with knowledge on these things."