Food movement sparked by professor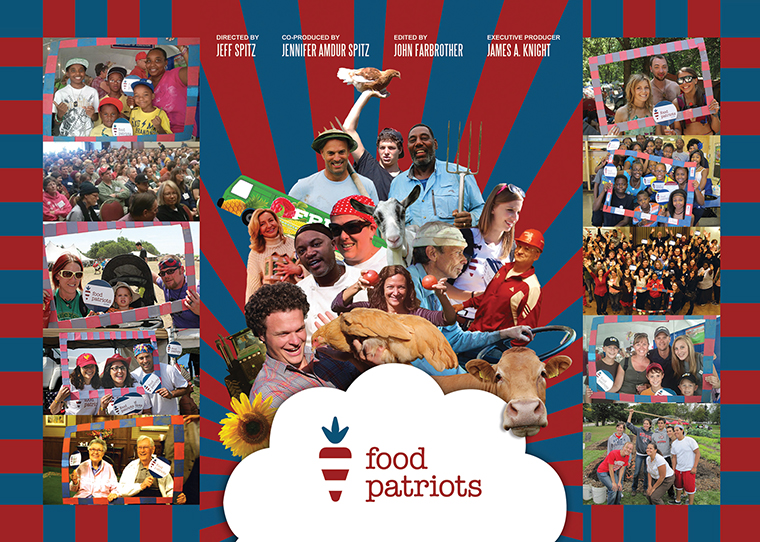 What started as an illegal but harmless chicken farm in a Columbia professor's backyard is now a Chipotle-sponsored documentary about where food comes from.
"Food Patriots," produced by Groundswell Educational Films—a nonprofit production company co-founded by Jeff Spitz, associate professor in the Cinema Art + Science Department, and his wife, Jennifer Amdur Spitz—is now being screened across the country after its Feb. 19, 2014 premiere.
"Food Patriots" will be screened at more than 40 schools and community centers around the country, with Chipotle handing out free burritos at each showing.
The three-year project started when Jennifer Amdur Spitz decided to teach her children to garden, she said.
"I tried to get my kids interested in growing food at home, but that didn't work," she said. "I suggested we should get chickens, and my youngest son loved the idea so we got the chickens and that was the start of the conversation of 'Where does your food come from?'"
When Jeff Spitz began filming, he said he lacked a concept, simply calling the film an urban agriculture project. But raising chickens helped him find his niche, he said.
"I was interested in doing research to try to figure out how many people are interested in growing food and learning where their food comes from," Jeff Spitz said. "I was really curious about why so many people are taking the time to get in the dirt, planting seeds, pulling weeds and standing in the hot sun."
The film also details how the Spitz's son fell ill in 2006 from antibiotic-resistant superbug Campylobacter, a type of bacteria found in contaminated meat products that can cause bloody diarrhea, stomach cramps and pain.
"We were very scared when this happened that he had eaten a contaminated chicken, and if you're not careful, more problems could happen," he said. "Jennifer getting chickens was a way to reconnect us with where food comes from and where we can get it from."
Spitz and his family live in Northbrook, Ill., where it is illegal to raise chickens on less than two acres of land, he said. The ordinance is complaint-based, so the family can keep the chickens as long as the neighbors do not mind, he said.
While the documentary explains the administrative review process the family had to undergo after a dog bit one of the illegal chickens, Jeff Spitz said the film still tells an uplifting story.
"People are really laughing at my attempt to raise chickens," he said. "People realize it's very humbling. We were outlaw chicken keepers and that made the film even more interesting."
The family still owns two chickens and Jeff Spitz said because they share eggs with their neighbors, no one complains.
"We have two chickens and they're great," he said. "The seventh grader next door watches them when we go on vacation."
The documentary also features Ken Dunn, founder of Resource Center, a nonprofit environmental organization that helps institutions compost food. Dunn makes an appearance in the film collecting food waste and said he also collects Columbia's compost and reuses it as soil for local city gardens.
"I hope [audiences] get out of it an inspiration to question the food before they put it in their body, to read the ingredients, talk to their friends and encourage each other to eat better together," Jennifer Amdur Spitz said.
The next screening is scheduled for March 15 at Chicago's Good Food Festival. It will also be the opening film on Earth Day at The University of Chicago on April 22.
Update 3/10/2014 Correction: "Film Patriots" was incorrectly identified as premiering Sept. 30, 2012 . The correct date is Feb. 19, 2014.