'Voice to the more-than-human world': Artists speak about the climate crisis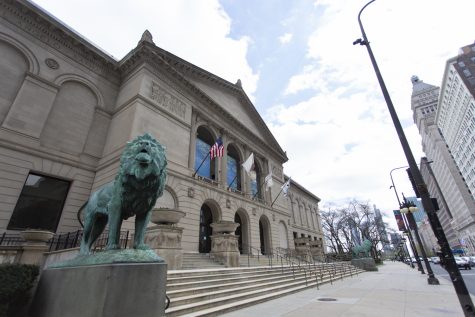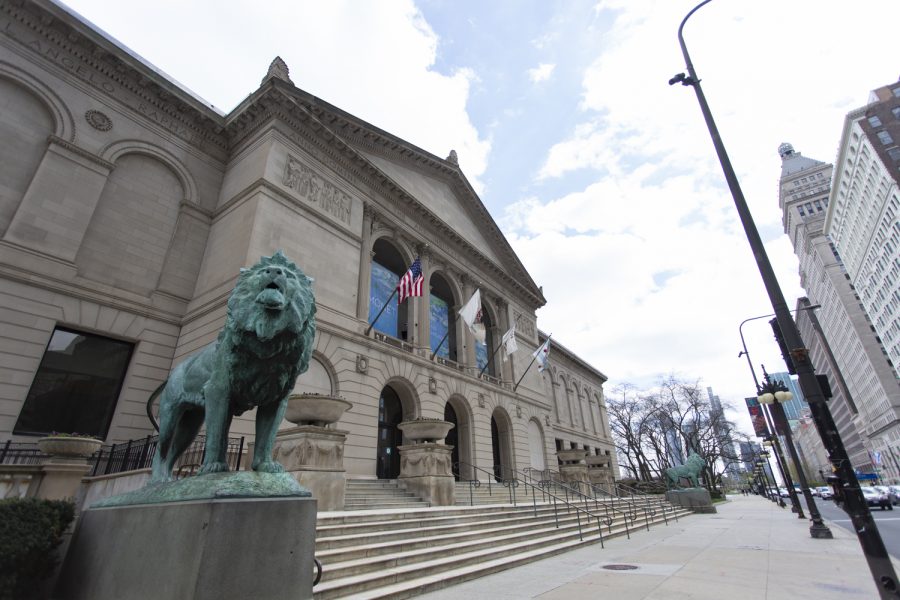 In 2018, 1,000 indigo flags dipped in rivers symbolizing clean, flowing water were strung across roads to stop bulldozers from cutting down trees in Virginia.
The flags, which are still used today, are part of an ongoing water activist movement called "1,000 Flags / 1,000 Waters" initiated by Chicago-based interdisciplinary visual artist Jenny Kendler. They represent 1,000 bodies of water that would be at risk of pollution or destruction by the installation of the Mountain Valley pipeline or similar projects.
On April 23, the Art Institute of Chicago hosted Art and Climate Crisis, a virtual discussion with artists Gabriela Salazar, Carrie Hanson and Kendler. Each spoke about using their artistic mediums as means of environmental activism. Climate denial, the unnatural resources humans use to build an environment and the aftermath of natural disasters were also key themes in the discussion.
"It certainly is a translation process to go from science to an artistic work, but I think that it expands it and humanizes it," said Hanson, adjunct faculty member in the Dance Department and founding artistic director of The Seldoms, a Chicago-based dance company.
The Seldoms' performances are centered around social issues, including Hanson's most recent work, "Floe," a dance theatre performance about climate change. Hanson shared two spoken word pieces and dance scenes from "Floe" during the discussion, which included choreographic motifs representing flood disasters, climate change denial and the albedo effect.
The first scene of "Floe," called "A Short Sermon on the Albedo Effect," is about the albedo effect, a phenomenon describing the Earth's rapid absorption of the sun's heat due to the melting ice in the arctic. It was filmed on Chicago's lakefront during a snowy period in February 2021.
"Floe," which was originally performed at the University of Wisconsin-Madison in January 2020 and was later recorded to create a video for online viewing due to pandemic restrictions, required Hanson to do extensive climate research with scientific advisors and took inspiration from Herman Melville's novel "Moby Dick," which Hanson said is a metaphor for man's domination over nature.
"Per usual it seems like [artists] are kind of talking amongst ourselves and that [our work is] … both presented and seen by audiences that already are [in agreement] with us, and so my interest is always how do we extend the message of the artwork," Hanson said.
Salazar, a New York-based artist, connects her sculptures and drawings around the universal human need for shelter, the places and spaces that humans construct and how this relates to climate action.
One of the pieces she displayed during the event is called, "Matters in Shelter (and Place, Puerto Rico)," which represents the reliance on human-made shelter for protection, specifically when Hurricane Maria hit Puerto Rico in 2017.
The work incorporated concrete blocks and wooden pillars, covered by a sheer blue tarp to exemplify the destroyed walls and roofs in the aftermath of the severe hurricane.
Salazar said most of the structures in Puerto Rico are made from concrete, which is a major carbon dioxide contributor and one of the only materials that can sustain strong winds and flooding that are a result of "climate-intensified weather."
"Concrete is a material that creates its own necessity," Salazar said. "One of the only materials that can be used to keep people safe in a climate-intensified world is contributing to its own increased need, trapping us in its use."
Kendler, a naturalist and environmental activist, is the first artist in residence at the Natural Resources Defense Council—a national non-profit fighting to protect the environment and natural resources—and has held this position for seven years. Kendler said she is driven to "give voice to the more-than-human world that doesn't have a voice in our political and economic system."
She typically works in public spaces, with non-governmental organizations, and was an organizer of the Extinction Rebellion Chicago protest in 2019 which demanded the city declare a climate emergency.
During the April 23 discussion, Kendler shared her sculpture titled "Birds Watching." The piece is 40 feet tall and consists of 100 eyes from species of endangered birds threatened by climate change, with the message "nature looks back." It includes a large variety of connected multicolored eyes of different shapes and sizes and is currently located in West Town between Kimball and St. Louis streets.
"My work is really concerned with unseating this idea of human exceptionalism, and recognizing that we are not above the natural world but … we ourselves are animals and we are embedded within and deeply dependent on these natural systems," Kendler said.
Kendler said artists have less to lose than others when taking a radical position in advocacy. She said artists can also change culture by making the invisible visible, which is a large aspect of understanding climate change.
"A lot of scientists might not be … interested too much in how to present the information, and artists can also not only present the data but do it in ways that are poetic, … ways that connect back to the body," Hanson said.