Upcoming campus events bring Spanish art close to home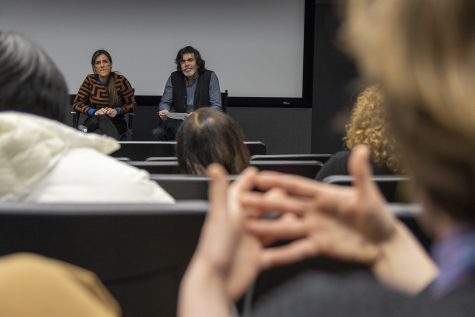 Elio Leturia, an associate professor in the Communication Department, is no stranger to the prejudice international  artists can face when they come overseas.
He said when he came to America from Peru in the 1990s, he encountered negative stigma on a regular basis, creating a drive to bring awareness to international education.
"My purpose is to expose people to other ways of thinking, that there's not only one way," Leturia said. "The American way is not the only right way to do things."
So when Leturia was contacted by Instituto Cervantes, a cultural organization founded by Spain's government, he thought it would be a great opportunity not only to get in touch with Spanish
arts, but also to promote Columbia's Diversity, Equity and Inclusion mission.
Leturia said students immersing themselves in the art of other cultures is more important than ever before, as Columbia's international student body has grown.
"I have an interest in promoting internationalism at Columbia because the more that we learn about other cultures, the better we get along, and the more we understand each other," Leturia said.
In Fall 2019, approximately 40 students enrolled at Columbia were from Spanish-speaking countries, such as Mexico, Peru, Ecuador, Colombia, Honduras and Chile, according to data from Institutional Effectiveness.
As part of the collaboration between Columbia and Instituto Cervantes, Spanish filmmaker Nayra Sanz Fuentes screened three of her short films on Monday, March 2 at 1104 S. Wabash Ave.
Architect and musician Rubén Alonso will showcase "Antropoloops" on Monday, March 9 at 6:30 p.m at the Hokin Lecture Hall, 623 S. Wabash Ave.
Eliminating prejudice toward other cultures is a major goal of Alonso's "Antropoloops," an audiovisual event featuring the live remixing of world music, simultaneously allowing audience members to follow along on a map projected on a screen. The show has traveled across the globe, from Argentina to Germany, and will be featured during his event on campus.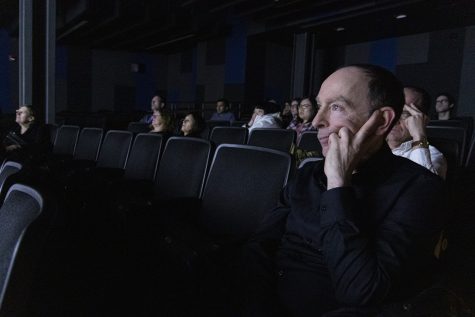 "Behind this composition idea, there is this thought that we can approach other people's music, especially through remix," Alonso said. "Trying to remix traditional music is a tool for trying to know each other and finding the commonalities in our differences."
As a filmmaker, Fuentes said her goal is to create art that changes the audience's worldview.
"When you see a film, and you go out of the room, your view of the world has, at least somehow, changed for a bit," she said.
Although it can be challenging, Fuentes said films allow audience members to step into another person's perspective because of the direct and indirect connections to the  space.
Jose Luis Martin Ortiz de Taranco, an international exchange student from Spain, said students should take advantage of the opportunity to engage with international artists.
"[International art] is something normally that universities do not promote when it comes to artists from overseas," Ortiz de Taranco said. "It is sometimes very difficult to get to know what they're doing on the other side of the ocean, and that is really important."
While studying abroad in Europe, Ortiz de Taranco noticed international artistry is not promoted as much as it is in the U.S., adding that striking a balance is important.
"That is worse because it closes your mind to only what you have around yourself," he said.
Leturia said opening minds and eliminating the preconceived notions some may have is a benefit of bringing international artists to campus.
"[If we stay closed off,] we are going to make some comments that are based on the lack of knowledge about these other cultures," Leturia said. "[When we think of Spain,] we think about bullfighting and we think about flamenco dancing … when there's much more than that."
Correction 03/09/2020 at 8:04 p.m.: A previous version of this article mistakenly listed Brazil as a Spanish-speaking country. The Chronicle regrets this error.