Two-time Pulitzer-winning photojournalist Nick Oza dies at 57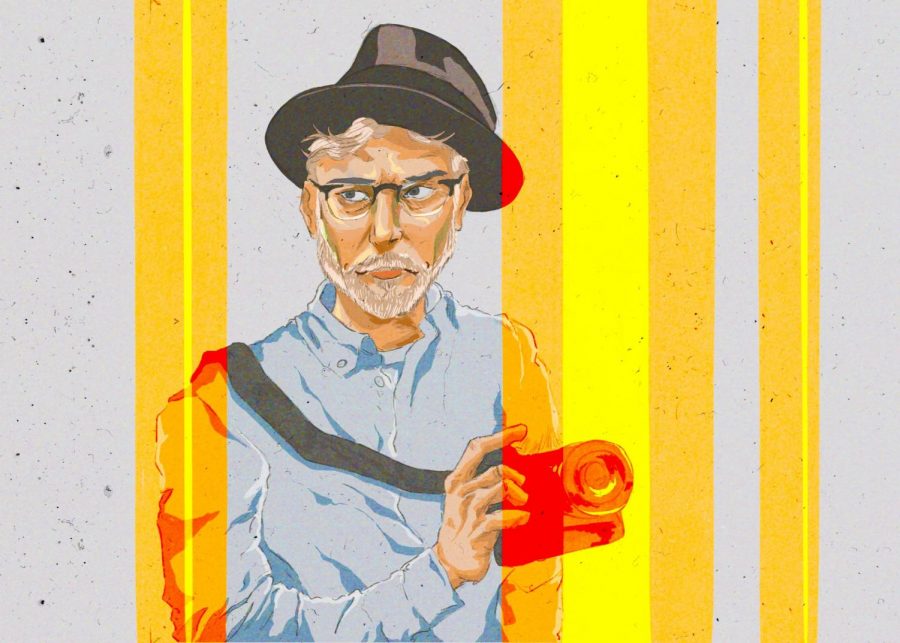 In the weeks following the fatal car accident that took his life, friends and colleagues of Arizona Republic photojournalist and two-time Pulitzer Prize winner Nick Oza, were torn between giving tribute to his talent versus his overwhelming compassion and generosity. Both were of equal weight.
"He was a warm, friendly person that nobody will ever forget, that's him as a person — he was a magnificent photographer and journalist, but what I'm talking about is that person," said Milbert Brown, a photojournalist, educator and principal consultant of Brown Images, which serves the Washington, D.C. area. "His heart, his spirit, and his love for humanity translated from the love that he gave us as friends, and you can see that in the dynamics of his work."
Oza, who graduated from Columbia with a degree in photography in 1995, died Sept. 27, just three weeks after surviving a car accident in Arizona. He leaves behind his wife Jacquelyn and daughter Shanti.
Brown, who met Oza while working as a photojournalist at the Chicago Tribune, said Oza played an intricate role in his life.
Joshua Lott, a photojournalist for the Washington Post, considered Oza to be a brother and father figure all in one, saying the two would talk about everything from traveling, work, relationships and just life in general. He said Oza was passionate about what he did and gave a lot of love to the immigration community in Phoenix, which felt like his second family.
Lott said when Oza — who was born in Mumbai, India — was not working on his projects, he liked to spend time with his family and visit India every two years. Finding retreats in Arizona or California, he enjoyed debriefing in remote locations throughout the states as well.
Another one of Oza's close friends, Chicago photographer Carlos Ortiz, also saw Oza as a brother. The two had met at the National Association of Black Journalists in 2005.
"I think what was unique about Nick is that he was a photographer that found what he needed to find to make his work, work out," Ortiz said.
Rob Hart, a photographer and adjunct faculty member in the Communication Department, had known of Oza's work, but only met him once when Oza came to speak at the Midwest Photo Summit that Hart ran.
"He would just ask you a million questions and be so excited about your life, and it was like you were best friends after a minute because he knew how to interact with people," Hart said. "That's why he was such an amazing photographer — because he knew how to develop intimacy with people very quickly, just by being inquisitive and genuine."
John H. White, an adjunct faculty member in the Photography Department and also a Pulitzer Prize winner, said Oza had "all the ingredients" to be what he wanted: a visual communicator.
"He had a childlike heart where everything was a wonder," White said.
Freelance photojournalist Alex Wroblewski — a Columbia alum — said he met Oza through mutual colleagues while Oza was judging a photo contest at Columbia. The two became close friends and called every other month to check in with each other.
Wroblewski recalled Oza having "a beautiful eye for composition" and "capturing moments well," but most of all, having a talent for connecting with his subjects — regardless of their background.
"He just had so much compassion for people, he was one of a kind and I can't think of anybody else in this business that was quite like him," Wroblewski said. "He's greatly missed by everybody that he's met, he's a very memorable person even if you just met him once or twice. In the photojournalism community, we're all grieving."