Trevor Daniel talks manifestation, sudden success and his Lollapalooza debut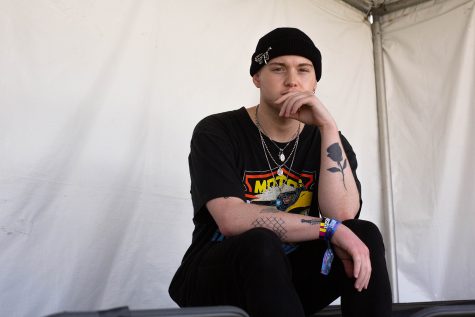 Until July of this year, Trevor Daniel had never performed for more than 500 people in his entire career. When he had the opportunity to perform at Lollapalooza, an event attended by 385,000 people over four days, it was quite a change of pace for the rising artist and his team.
"[In late 2019] everything just started happening really fast," Daniel said. "Which was really cool, because I liked the fast-paced thing."
The 26-year-old artist had been making music for 10 years when his single "Falling" unexpectedly blew up on TikTok in November 2019.
"I never thought to upload anything [to TikTok]," Daniel said. "I'm just not a huge social media type of guy. I don't really like posting unless I have something to give the fans … because otherwise I feel like I'm just talking."
Despite this, when Daniel noticed "Falling" was garnering more and more streams on Spotify each day, skyrocketing up to what Daniel approximated was a daily average of 50,000 streams, which quickly rose to 500,000, he and a friend discerned that TikTok was where new listeners were first discovering the track.
"Falling," originally released in 2018, peaked at No. 17 on the Billboard Hot 100 and has so far garnered more than a billion streams on Spotify.
This was not the path to prominence Daniel was expecting, but it aligned perfectly with the successes Daniel and his collaborators had been visualizing throughout the creation of the singer's debut album, "Nicotine."
While recording the 2020 release, Daniel had taken an interest in the concept of manifestation.
"It's actually insane, the amount of things that we [manifested] that were just absolutely ridiculous at the time to think," Daniel said.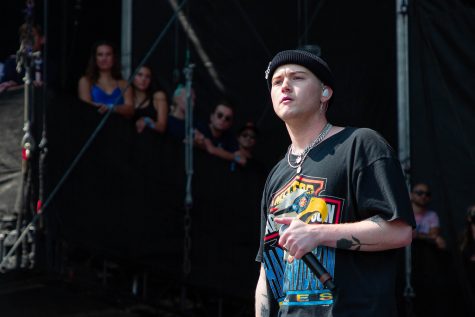 Daniel recalls walking down Hollywood Boulevard during the period of time when "Nicotine" was being written and recorded and seeing an advertisement for "Jimmy Kimmel Live!"
"I was like, 'Yo, in the next six months, we're gonna be on there,'" Daniel said. "That night, [I received a call that] one of the late night shows wanted me to perform 'Falling.'"
Bradley Cohen, a Columbia alum who manages Daniel, used Daniel's clear visions for success as a road map when they started working together.
"I ask all my clients this [on the] first day pretty much, where [they] want to be in a year," Cohen said. "For Trevor, it was find a record deal in 30 days … put [a record] out. And we're on track. 'Falling' is huge."
Cohen, who manages several other artists including Kiiara and Verzache, believes that a good manager stays humble about their role and keeps their focus on the artists.
"My goal is to make sure that Trevor can just focus on making great music," Cohen said. "And my goal is to make sure there's a business around it and that people hear that music."
Daniel performed at Lollapalooza July 31 on the Bud Lite Seltzer stage, one of the two stages that hosted headliners throughout the weekend.
Though Daniel hails from Texas and resides in Los Angeles, many members of his team, including Cohen and Loren Wells, an assistant professor of instruction in the Business and Entrepreneurship Department, have ties to Chicago.
"Chicago has always been like the number one listening spot," Daniel said. "The supporters all go hard here."