This 17-year-old producer is cooking hits for big Chicago names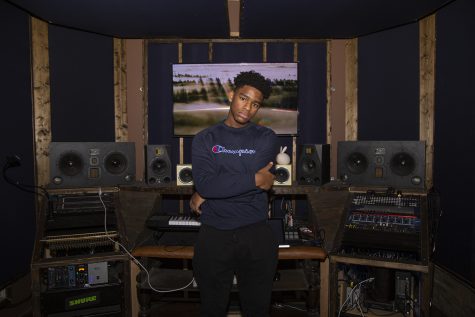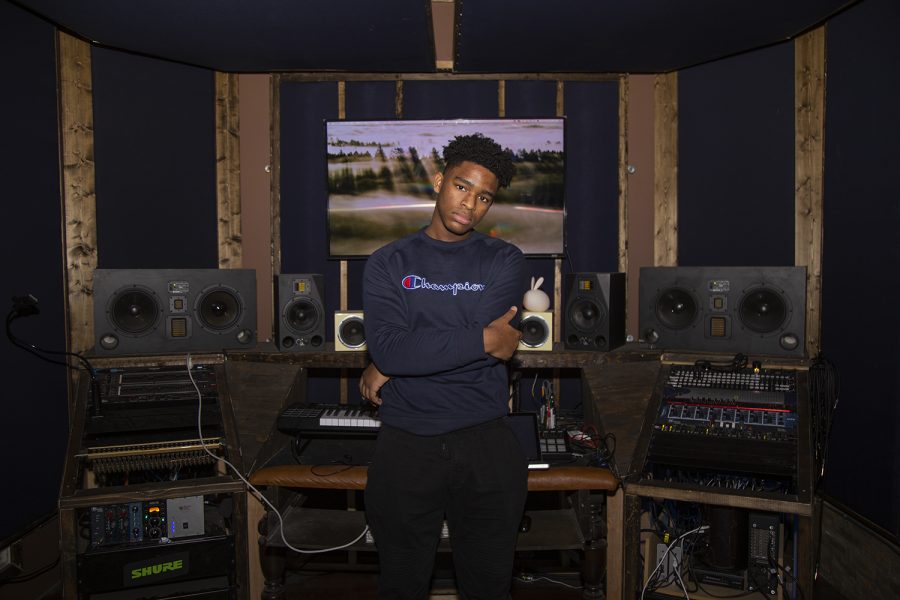 Ra Gordon, a 17-year-old producer, made a name for himself by posting leaked music on Instagram and YouTube from Playboi Carti and Pierre Bourne, bringing in more than a million views. But when people came to his channel, they also discovered he made his own beats.
Two years ago, Gordon discovered his talent for producing music during his freshman year of high school at Chicago's Global Citizenship Experience Lab School when he took an elective that taught how to make beats. From then on, he began looking for other ways to create music outside the class.
"I started off just kind of having fun, not really putting a lot of effort into it and just messing around," he said.
Now, Gordon is raking in over a million streams on both Spotify and YouTube by working with notable names like Chicago dance group The Future Kingz on their song "KANGSTA WOK," released in 2019.
Within the span of those two years, Gordon noticed drastic growth in his sound—which he described as "loose" when he first started—when he began working with other artists, seeing what they wanted for their music. Now, he defines his sound as more polished, being a producer that delivers the same quality as today's hottest artists such as Young Thug, Lil Keed, Gunna and Lil Baby.
Gordon had his first big break after connecting with Renzell Roque, co-founder of The Future Kingz, who reached out to him through Instagram. This eventually led to "KANGSTA WOK," the first song the two made together.
"It's surreal. I never thought I would ever do that," Gordon said. "It's pretty insane. I knew it was going to happen, but I just didn't even know how to feel. It was just like, 'Wow, I can't believe that I did this.' I'm just thankful that I was able to do that and be a part of that project."
Gordon and The Future Kingz's most recent collaboration is "3 VETS," released Wednesday, Jan. 8, a track with its own dance challenge called #3vetschallenge on Instagram and Tik Tok.
View this post on Instagram
Due to his success with The Future Kingz, Gordon is also working with another Chicago-native artist, Supa Bwe, whom he also connected with through Instagram.
"He sent me [a] post and was like, 'Bro, I'm this hot, we need to work,'" Gordon said. "And a couple of days later I joined his live, we chopped it up and … the rest is history."
Through working with Supa Bwe, Gordon was taken under the wing of Peter Cottontale, a record producer who has worked with notable Chicago artist Chance The Rapper. Cottontale has given Gordon space in his studio to help develop his talent.
"He's helped me so much, especially with music, helping me layout certain melody patterns and helping me with drums and just trying to expand my overall view of music," Gordon said.
Cottontale is teaching Gordon to branch out and be different as an artist. In Cottontale's studio, Gordon plans on learning how to engineer, mix and DJ.
Being 17 years old and working with a high level of talent, Gordon said it can be overwhelming.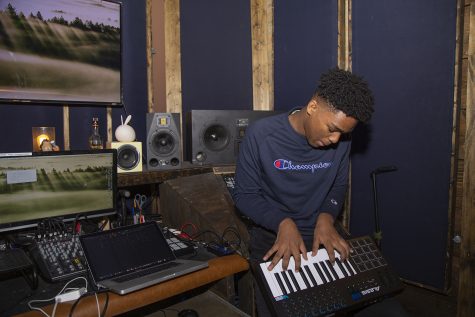 "It can be stressful at times, especially if an artist is working on their project or if they're working on something that's really important and they just need super high-quality beats," Gordon said. "Working with a lot of artists can be challenging to stay creative and continue to make hits consistently."
In these stressful moments, Gordon seeks out support from his high school friend Deshawn Rivers, who is now his manager.
"We literally are pushing each other up. Everything that [Gordon] does is going to benefit everybody," Rivers said. "Whenever something happens for one of us, it's good for the group—there's no bad end."
Family, friends and music are what keeps Gordon motivated in his career. In return, he stays true to his circle by producing beats for his friends' up-and-coming rap music careers through their collective "Exit The Premises," while still balancing his work with professional talent.
"In my eyes, music is meant to be shared," Gordon said. "That's what I do, and I'm going to share my blessings."