The Weekend Run Club takes a trip to the 'Zoo'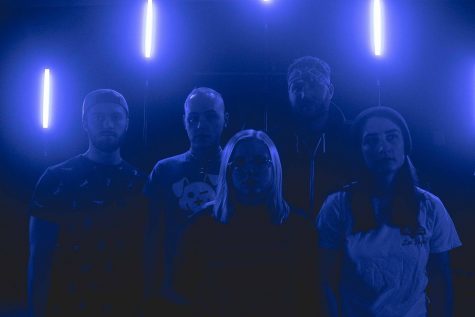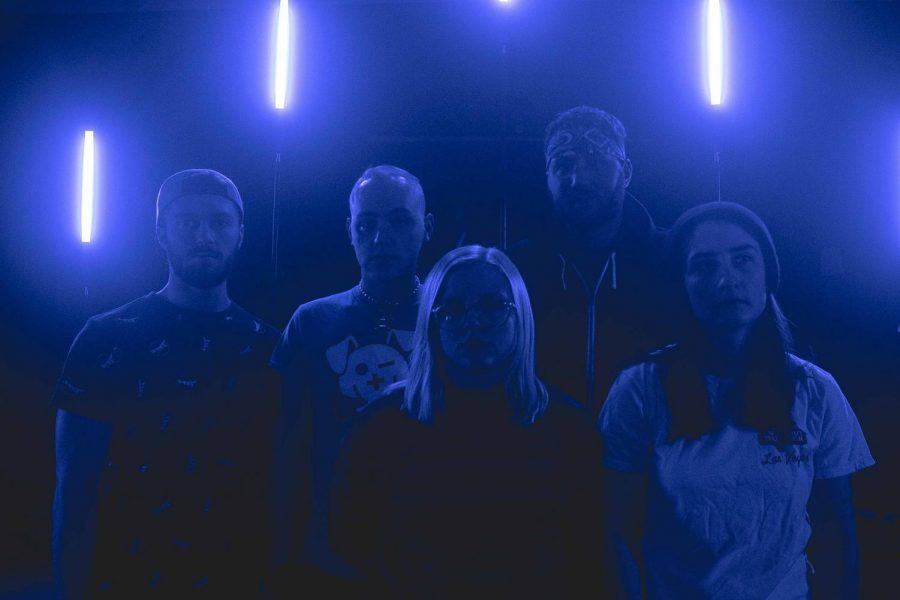 Nearly three years ago, Christopher Bryant was selling electronics at Target when he met Joey Resko's mom and sold her a cellphone. Soon after, Bryant and Resko became friends and began creating music together, which led to the alt-indie five-piece band that is The Weekend Run Club.
Bryant and Resko, co-guitarists, soon connected with vocalist Mitchell Kinn and released their first single "Holliday." The stars aligned when drummer and manager Bridget Stiebris, a 2018 performing arts management alumna from DePaul University, stumbled upon the single on Facebook when she was looking for a band to join in 2018.
After playing a few live local shows in Chicago, Stiebris asked her cover-band buddy Haley Blomquist, a Columbia 2018 audio arts and engineering alumna, to join the group on bass. With Stiebris' experience and work with music business at DePaul, it took just under two years for the band to take off and land a show at one of Chicago's most beloved venues—Beat Kitchen, 2100 W. Belmont Ave.—for the release of the band's first full-length LP "Zoo."
Although they haven't been members of the music community for as long as other well-known Chicago names, Blomquist said the band is one of the only indie groups in the area keeping the alternative style alive.
"We kind of blend what we do. We are able to play with the punk bands … [but] we could also be on a really poppy bill," Blomquist said.
With Bryant writing the songs, his poppy vibe is mixed in with Stiebris' alt-influences. Each member brings their own stylistic sound to the forefront to "make it a little bit weird."
Adding to their alt-uniqueness, the band's music can be defined as a mash-up of some of the most enthusiastic, untraditional indie groups. With their song "Parking Lots," the group's inspirations rise to the surface with groovy, upbeat guitar riffs similar to the Last Dinosaurs' song "Evie" and a funky vocal range reminiscent of The Killers' Brandon Flowers.
Stiebris credits the band's quick success to their single "Holliday" landing on Spotify's Discover Weekly playlist soon after it was released.
They have also been able to build relationships with others in the music scene, such as Violet Crime, August Hotel and splits, which has given them a "leg up" in booking live shows. For their upcoming show at Beat Kitchen Friday, Feb. 7, Stiebris said their connections with Kickstand Productions and Chicago Sound Check helped them land the gig.
Although the band has earned their place in the Chicago music scene, Stiebris said they are still in a weird place because many of the artists they know and listen to are more punk and "rock-y" than The Weekend Run Club. However that does not stop the band from playing shows with artists that have a different sound or vibe than them––it is often effective in catering to a larger audience.
There is no better way to play a local show than making it a celebration for new releases. "Zoo," which contains 12 completed tracks, is a collection of songs "from all over the place," Stiebris said.
"It's two years of creative work," she said. "There's so [many] differences but that's what I like about it. … We were kind of itching to get something out."
Stiebris said now that the band is preparing for their first album release, they mostly care about the "power of the crowd"—how sharing music and attending shows affect the success of the band more than people know.