The show must go on: virtual Grant Park Music Festival amid pandemic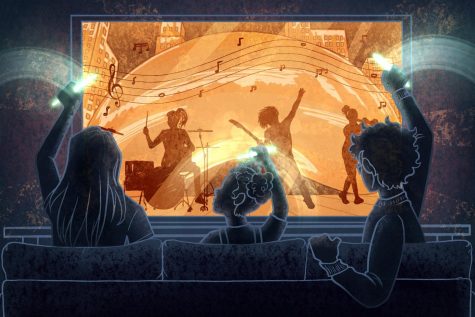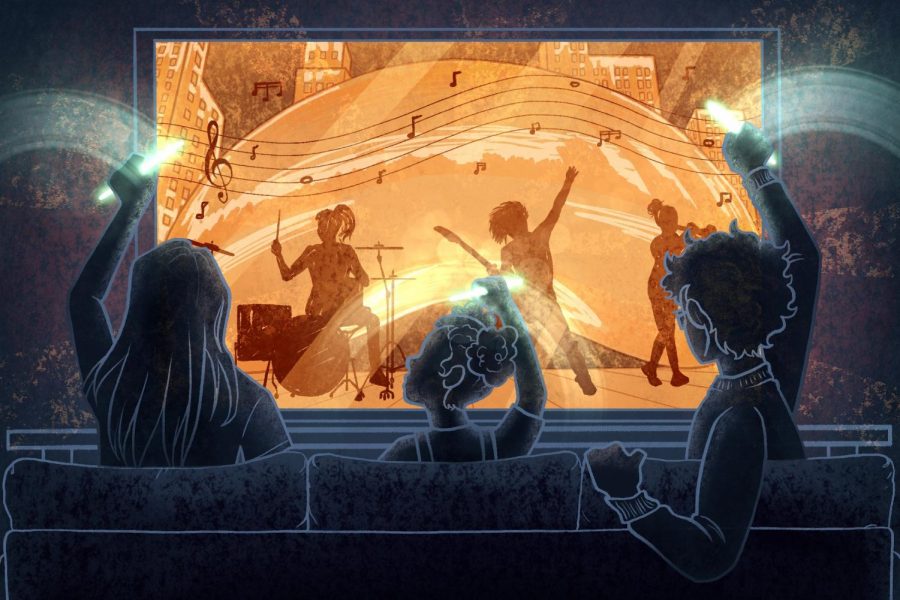 On a typical summer evening in Chicago before the coronavirus pandemic, people would be able to hear the virtuosity of the Grant Park Orchestra echoing from Millennium Park while walking along Michigan Avenue.
But despite Millennium Park opening to visitors on June 15, this year harmonies will not resonate from the park.
Millennium Park, where the annual Grant Park Music Festival is usually held, will allow small gatherings of 10 people or fewer, according to a June 15 press release from the Department of Cultural Affairs and Special Events, or DCASE.
"As we continue to navigate the unprecedented COVID-19 crisis, our hope is to be able to take even further measures over the coming weeks and months to allow residents and visitors alike to enjoy its array of wonderful and iconic features in a way that's engaging and fun, while also being safe for themselves and the broader public," Mayor Lori Lightfoot said in the press release.
While in-person performances will not ensue, the Grant Park Music Festival will take a new virtual form as "Festival Remixed," presented as a series of free radio broadcasts, livestream events and master classes in learning solo repertoire.
The radio broadcasts, which began June 10, can be heard on WFMT 98.7 FM every Wednesday at 6:30 p.m. until the end of the concert season August 14.
"That's a great way to put together the radio broadcasts and have something people who might be our regular patrons [can listen to]," said Jill Hurwitz, chief marketing officer of the Grant Park Music Festival. "They could stay at home, listen to the radio, be in their backyard and social distance and have a taste of the [festival]."
The radio broadcasts, featuring the Grant Park Orchestra and Chorus and a number of special guests, highlight a "mix and match" of the best individual performances from past music festivals, WFMT general manager George Preston said.
The festival's three-part livestream series "Festival HD" kicked off June 12 with the Grant Park Orchestra performing Tchaikovsky's "Symphony No. 2" and "Prokofiev's Violin Concerto No. 1" featuring guest violinist Benjamin Beilman.
On Saturday, July 4, the 2019 Grant Park Music Festival Independence Day Salute performance premiered as a streaming event on the festival's YouTube channel.
The hour-long performance conducted by Christopher Bell featured the Grant Park Orchestra's technically-sound takes on tunes such as Robert Wendel's arrangement of "From Sea to Shining Sea" and Aaron Copland's "Fanfare for the Common Man," which showcased the orchestra's boisterous percussion section and poignant horn playing. Vocalist and Grant Park Chorus member John Orduña, who is a regular performer at the festival, made a special solo appearance with his performance of "Deep River," arranged by Carl Davis.
Orduña said the Independence Day Salute is typically one of the more "well-attended" events of the festival season.
"It's an entire program [that is] basically a big salute to America," Orduña said. "One of the highlights yearly is a piece called 'Salute To The Armed Forces.' It's a medley of all of the different anthems from the different branches of the military."
Orduña said not being able to perform at the festival in-person this year has been hard because he does not get to create and collaborate in real time with the other performers.
"It's the highlight of my year, both musically and community-wide as well," Orduña said. "We do see each other in other iterations around the city, but the festival has a very specific energy. It's so fast-paced, and there's such a high quality of music making … we're definitely missing it."
All virtual programming is available to stream for free on YouTube Live via the Grant Park Music Festival YouTube channel.
In the next few weeks, the festival will also hold a series of master classes called "Virtual Visiting Masters." This series pairs three international guest artists with music students from the Chicago area—including Brandon Chen, a musician with the Chicago Youth Symphony Orchestras, as well as Cole Randolph, a Grant Park Music Festival Project Inclusion fellow—who will work on solo repertoire with the visiting guest artists. The master classes will be also livestreamed on the festival YouTube channel.
"If we're able to provide beautiful music that literally represents the harmony of human beings working together and that music can be a source of comfort, hope and connection to our audience, we're honored to provide that service for the city of Chicago," Preston said.